Thriva Raises £4m for Home Testing Product; goHenry launches biodegradable card for kids
by Hugh Williams on 26th May 2020 in News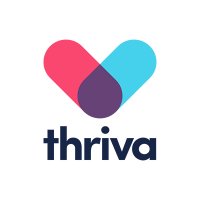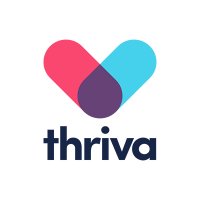 The FGB Digest brings you the latest news on the world's fastest growing direct-to-consumer and challenger brands. In today's edition: Thriva raises £4m for home testing product; goHenry launches biodegradable card for kids; and Uber latest ride hailing business to lay off employees.
Thriva raises £4m for home testing product
Thriva, which emerged in 2016 as an at-home blood-testing startup allowing people to check, for instance, cholesterol levels, has raised £4m. 
The investment takes Thriva's total funding to £11m. The investment comes from Target Global's new Early Stage Fund II and will top up the £6m Series A raised in 2019.
The startup has also launched personalised health plans and high-quality supplements, scaling up its partnerships with hospitals and other healthcare providers. The company claims to be growing 100% year-on-year and has expanded its team to 50 members in the company's London headquarters.
Co-founder Hamish Grierson said "while there are other at-home testing companies, we don't see them as directly competitive. Thriva isn't a testing company. Our at-home blood tests are an important data point but they're just the beginning of the long-term relationships we're creating with our customers. To deliver on our mission of putting better health in your hands, we not only help people to keep track of what's really happening inside their bodies, we actually help them to make positive changes that they can see the effects of over time."
goHenry launches biodegradable card for kids
Family-focussed financial management app GoHenry has launched a new biodegradable card for eco-conscious kids.
The card is made of 82% bio-sourced renewable materials and is designed to break down in six months, compared to the over 400 years it takes its plastic equivalent—let's just hope it doesn't biodegrade in your pocket. 
GoHenry has also partnered with the Eden Reforestation Project, the same people who help bunq plant its trees, to plant a tree for the first use of each new card. "There's a whole generation of no-nonsense kids leading the charge for a more eco-friendly approach to the world around them," said Lousie Hill, founder of GoHenry. 
Research from the kid-centric fintech found that 40% of 6 to 14-year-olds felt directly responsible for helping to save the planet. "Our Eco Cards are designed to reflect this passion for the environment and give our young customers the opportunity to go greener, while still taking part in the digital economy," she added. 
Hill also revealed that she plans to extend the ecologically-friendly range in the future, with the hope of printing all new cards on the "greenest material possible."
Uber latest ride hailing business to lay off employees
Uber is cutting 600 jobs in India, or 25% of its workforce in the country, it said on Tuesday as it looks to cut costs to steer through the coronavirus pandemic.
The job cuts, which affect teams across customer and driver support, business development, legal, policy, marketing, and finance, are part of the company's global restructuring that eliminated 6,700 jobs this month.
The American giant, which claimed to be the top cab hailing service in India earlier this year, said it was providing 10 to 12 weeks of salary to the employees who were being let go, in addition to offering them medical insurance for the next six months.
This news comes a few days after competitor Ola announced it plans to conduct a mass lay-off, affecting around 1,400 of its employees. Bhavish Aggarwal, the co-founder of Ola Cabs told employees that "our revenue has come down 95% over the past two months."
Want this in your Inbox? Sign up to our newsletter here!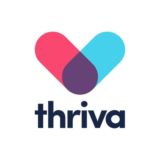 Get the latest news, market analysis, and funding status on Thriva