N26 Aim to Establish Union After Stand Off with Management; Impossible Foods Brings Total Funding to USD$1.5bn
by Hugh Williams on 17th Aug 2020 in News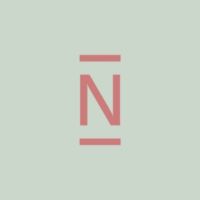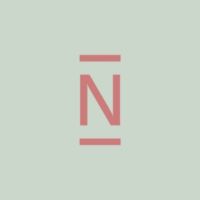 The FGB Digest brings you the latest news on the world's fastest growing direct-to-consumer and challenger brands. In today's edition: N26 aim to establish union after stand off with management; Impossible Foods brings total funding to USD$1.5bn; and Thirty Madison raises USD$47m for personal health portfolio. 
N26 aim to establish union after stand off with management
Staff at N26 have made a major breakthrough in their efforts to form a trade union after the digital bank failed to break up a meeting of employees during a dramatic day of confrontation.
N26 workers today confirmed they had met and selected an electoral board, which will now begin the process of organising an election for a so-called works council. Representatives on the works council will then voice concerns about a range of issues at the company, including uneven staff salaries and a toxic working culture.
It came after a dramatic stand-off between staff and management during which the digital bank made desperate efforts to prevent this afternoon's meeting from going ahead. The founders of N26 took out two injunctions to block the gathering — which took place in a bar in Berlin — citing health and safety concerns.
But German union IG Metall stepped in this morning to chair the meeting, which went ahead as planned. In a further dramatic twist, N26 staff reported that police were called to the meeting. However, the police were said to have left the venue after finding no breach of safety measures.
Impossible Foods brings total funding to USD$1.5bn
Impossible Foods, which sells the Impossible Burger plant-based meat alternative product, said it has raised USD$200m in its latest funding round, led by new investor Coatue. Impossible Foods has raised about USD$1.5bn since its founding in 2011.
Impossible Foods will use the funds in part to expand its research and development programs; accelerate its manufacturing scale-up; increase its retail presence and its availability in key international markets; and accelerate commercialisation and development of next-generation, plant-based products, such as Impossible Pork, milk, steak and other foods.
The company's previous investment round - a USD$500m "Series F" announced mid-March - was one of the largest investment rounds for a food tech startup and was oversubscribed due to excess demand from investors.
This new funding follows the launch of Impossible Sausage, the first all-new product from Impossible Foods since the 2016 launch of Impossible Burger. After debuting at the 2020 Consumer Electronics Show in January, Impossible Sausage became available in more than 22,000 restaurants in just six months.
Thirty Madison raises USD$47m for personal health portfolio
Thirty Madison, which operates three brands for hair loss, migraines and acid reflux, raised USD$47m in a series B round. Polaris Partners led the round, and Johnson & Johnson participated as an investor.
With direct-to-consumer health brands Hims and Ro surging to high valuations, a new telehealth startup is entering the field with two big backers. New York-based Thirty Madison, founded just three years ago, raised a $47 million series B round led by Polaris Partners and with participation from Johnson & Johnson Innovation Inc. Previous investors Madison and Northzone also participated in the funding round.
Thirty Madison operates three brands focused on different conditions. It launched its first brand, Keeps, in 2018, offering prescription and over-the-counter hair loss treatments. Last year, it launched two additional brands, offering treatments for migraines and acid reflux.
Thirty Madison connects patients with a virtual physician consultation, and then offers medications on a monthly or quarterly subscription basis. All of its brands are self-pay.
Want this in your Inbox? Sign up to our newsletter here!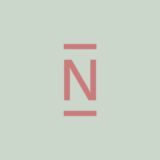 Get the latest news, market analysis, and funding status on N26