Future Fund Applicant Cracker Drinks Funding on Seedrs; True Link Financial Supporting Vulnerable Groups
by Hugh Williams on 29th Jul 2020 in News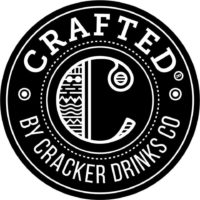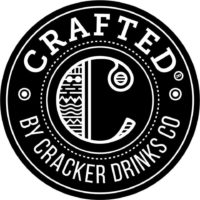 The FGB Digest brings you the latest news on the world's fastest growing direct-to-consumer and challenger brands. In today's edition: Future Fund applicant Cracker Drinks funding on Seedrs; True Link Financial supporting vulnerable groups; and Traveloka raises to bolster business ravished by Covid. 
Future Fund applicant Cracker Drinks funding on Seedrs
Cracker Drinks is fundraising on Seedrs, looking for £250k for its alcohol free craft drinks. The company, which sells in leading supermarkets across the UK, is already in to overfunding on that target. 
The Cracker Drinks Co. is part of the UK Future Fund. Announced in April 2020, the Future Fund issues convertible loans to innovative UK companies with good potential, that typically rely on equity investment and are currently affected by Covid-19. 
The scheme will help these companies through the current period of economic disruption and the recovery, so they are able to continue their growth trajectory and reach their full economic potential. The Scheme is designed by government and delivered by the British Business Bank. The scheme is initially open for applications until the end of September 2020.
As for Cracker, they will use the funds to  expand reach, both in the UK and internationally, and target under-represented areas such as pubs and bars, and food service and export, to drive growth. They also intend to invest in the continuing development of their range of products and in time will add to the team.
True Link Financial supporting vulnerable groups
True Link Financial, which provides financial services aimed at elderly, disabled and recovering groups, is announcing that it has closed a Series B of USD$35m.
Kai Stinchcombe, the CEO who co-founded the company with Claire McDonnell (the COO), says the plan will be to invest the money in adding more products to the mix, with life insurance likely to come next, along with more credit-based services. Interestingly, the company had raised a smaller Series B of $21 million from Khosla about 14 months ago.
The True Link Card for Vulnerable Elders is based around the idea of giving an older person some autonomy with their money but with visibility for another person either to limit where and how that money is spent, or simply to be able to monitor where it is going. It also makes it easier for elderly users to pass on their cards to caregivers to make a purchase on their behalf without needing to track whether that's been used exactly as requested (as there is a limit).
Traveloka raises to bolster business ravished by Covid
Indonesia-based online travel portal, Traveloka, has picked up USD$250m in fresh funding to beef up its coronavirus-battered balance sheet.
The travel aggregator dubs the capital injection a "strong vote of confidence" in its strategy to adjust to what it couches as a 'new normal' for travel by retooling its focus on domestic and short hop excursions and activities.
Prior to this latest raise, Traveloka had pulled in around USD$950m across five funding rounds since being founded back in 2012, according to Crunchbase. Back in 2017 it passed unicorn valuation after bagging USD$350m from Expedia in exchange for a minority stake in the business. 
Since the pandemic landed to decimate 'business as usual' in the sector, Traveloka has responded by launching a number of initiatives in a bid to reassure and woo back customers — including flights that bundle COVID-19 tests; flexible open-date vouchers for hotels (aka, 'Buy Now Stay Later'); online experiences; flash sale livestreams; and a big push around cleanliness with standardised hygiene protocols for vacation accommodation that can be booked via its platform.
Want this in your Inbox? Sign up to our newsletter here!