Monzo's Head of Marketing to Step Down Amid Doubts Over Bank's Future; Lyft and Uber Seek to Avoid Classifying Drivers as Employees
by Hugh Williams on 20th Aug 2020 in News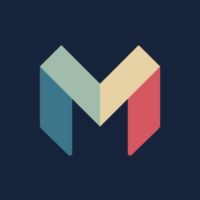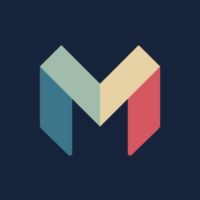 The FGB Digest brings you the latest news on the world's fastest growing direct-to-consumer and challenger brands. In today's edition: Monzo's head of marketing to step down amid doubts over bank's future; Lyft and Uber seek to avoid classifying drivers as employees; and HK business DayDayCook raises USD$20m. 
Monzo's head of marketing to step down amid doubts over bank's future
Monzo's long-standing head of marketing is stepping down as the challenger bank faces doubts over its future due to the coronavirus crisis.
Tristan Thomas, who joined Monzo in its infancy in 2015, told staff he will leave the company at the end of the year. The move comes as the digital bank faces a fight for survival after its losses more than doubled to £113.8m last year. Monzo more than tripled its revenue over the period, but a spending spree on hiring, marketing and US expansion took its toll on the bottom line.
In addition, Monzo said it expected credit losses to surge in the wake of the pandemic and warned there was "significant doubt" about its ability to continue at a going concern.
The firm has announced cost-cutting measures since the outbreak of coronavirus, including the closure of one US office and announcing more than 100 UK redundancies. Chief executive TS Anil said the bank had "further measures" available to cut costs but did not anticipate further job cuts.
Lyft and Uber seek to avoid classifying drivers as employees
Uber and Lyft, which are facing mounting pressure to classify their freelance drivers as full-time employees in California, are looking for another way.
One option both companies are seriously considering is licensing their brands to operators of vehicle fleets in California, according to three people with knowledge of the plans. The change would resemble an independently operated franchise, allowing Uber and Lyft to keep an arms-length association with drivers so the companies would not need to employ them and pay their benefits.
The companies have not committed to the franchise-like plans, said the people with knowledge of the discussions, who asked to remain anonymous because the details are confidential. Uber and Lyft are waiting to see how California's legal situation around drivers, who have been treated as independent contractors, plays out first, they said.
The ride-hailing giants are considering how to retool their businesses as they grapple with a new California law that could upend their services. The law, which was designed to grant employment benefits to gig workers, could force Uber and Lyft to categorize drivers as employees if it were shown that the drivers' jobs were part of the companies' core business, among other criteria.
HK business DayDayCook raises USD$20m 
Hong Kong-based startup DayDayCook announced that it has raised USD$20m to expand its multifunctional food platform, whose users mainly come from mainland China.
The food blogging community in China is booming, and many creators have been cashing in big time by touting food products to loyal followers, a business model that has lured investors.
The company offers a bit of everything: an app featuring recipes and food videos, cooking classes in upscale malls and a product line of its own branded food products sold online, which makes up 80% of its revenues.
The eight-year-old startup has raised a total of USD$65m to date from investors, including Alibaba Entrepreneurs Fund, the e-commerce giant's not-for-profit effort to support young entrepreneurs in Hong Kong and Taiwan.
The selling point of DayDayCook products is their carefully crafted brand stories. Users first consume the content put out by the startup across social channels, and then they become customers of DayDayCook's ready to eat or cook food packs, kitchenware and more.
Want this in your Inbox? Sign up to our newsletter here!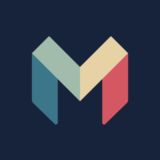 Get the latest news, market analysis, and funding status on Monzo