Hint Secures USD$25m to Fuel Online Expansion; Lunar Launches Business Account
by Hugh Williams on 19th Aug 2020 in News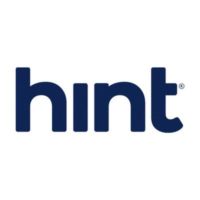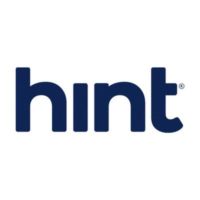 The FGB Digest brings you the latest news on the world's fastest growing direct-to-consumer and challenger brands. In today's edition: Hint secures USD$25m to fuel online expansion; Lunar launches business account; and BUX takes product to Belgium.
Hint secures USD$25m to fuel online expansion
Hint, maker of still flavoured water, announced the closing of its USD$25m series D financing, led by Springboard Growth Capital, an investment partnership focused on providing visionary women founders with the capital to build market-leading consumer brands.
Hint is growing eight times faster than the category overall with retail sales growth exceeding 80% in the past 52 week period, making Hint America's fastest-growing still flavoured water. The new investment will be used primarily to fuel continued hyper-growth online and in retail locations across the country.
The Company's omnichannel distribution strategy, which has driven compounded annual growth of 50% for the past five years, has allowed Hint to adapt to rapidly changing consumer behaviour during the pandemic, while accelerating revenue growth. Hint is available today in over 30,000 brick-and-mortar stores around the country, including premier retail chains across the grocery, mass, and warehouse club channels. 
Online sales have more than doubled this year, and survey data shows that online shoppers buy in stores as well, demonstrating the power of allowing consumers to choose when and where they purchase their favourite products. With strong customer loyalty, recurring revenue at drinkhint.com has reached approximately 60% of sales.
Lunar launches business account
Nordic challenger bank Lunar has launched a new business account and subscription service. 
Lunar's business account will cost €265 per year with further premium options coming in the next few months. The digital bank says the accounts will be first introduced into its native Denmark, with plans to roll the service out across all other Nordic markets soon. 
Ken Villum Klausen, founder and CEO, said: "There is a huge appetite for business accounts, and our ambition is to move up in segments fast. The business product will be one of the big revenue streams in Lunar and we've given early access to 2,000 users and close to 90% has been monthly active users and willing to pay the subscription upfront." 
Villum Klausen also added that by charging a fee for its business accounts, Lunar could soon begin exploring lending options for the SMEs on its books and cater for larger companies too. 
Lunar has had a stellar 2020 so far, having topped up an already impressive €26m funding round with an additional €20m in fresh capital. The fledgeling digital bank also launched junior accounts for 15-17-year olds. 
BUX takes product to Belgium 
BUX has officially launched its zero-commission investing app, BUX Zero, in Belgium. The entry into the Belgian market marks the fifth country launch for BUX Zero since its inaugural release in the Netherlands in September 2019. This follows a successful launch in France and also saw BUX hitting the milestone of more than 300,000 customers, making BUX the largest mobile broker in Europe. 
"We are looking forward to being able to provide all Belgians the option to invest commission-free for the first time. We strongly believe that being able to offer this option allows a whole new generation to take part in investing," said Nick Bortot, founder and CEO at BUX.
In addition to an additional country launch, BUX Zero has made ETFs (exchange traded funds) available for users across all five regions, further expanding the options for investing. A large portion of long-term investing is done via ETFs, and is a passive investment management tool that is valuable for those looking for an easy and inexpensive way of building their portfolios.
In the coming months, BUX will be introducing further features in the BUX Zero app to further enhance the investing experience for users across Europe.
Want this in your Inbox? Sign up to our newsletter here!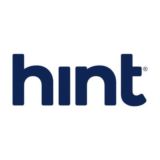 Get the latest news, market analysis, and funding status on Hint Inc.