Chime America's Largest Challenger Bank; Indochino Expand on West Coast
by Hugh Williams on 12th Mar 2019 in News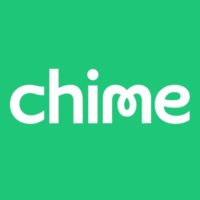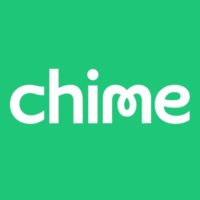 DTC's Daily Digest brings you the latest news on the world's fastest growing direct-to-consumer brands. In today's edition: Chime America's largest challenger bank; Indochino expand on West Coast; and Glamsquad launches make up line.
Chime America's largest challenger bank
San Francisco-based mobile banking startup Chime has raised USD$200m (£152m) in Series D financing, led by DST Global. This means the business is now valued at USD$1.5bn (£1.1bn).
The oversubscribed round also included participation from new investors Coatue, General Atlantic, ICONIQ Capital, and Dragoneer Investment Group. To date, Chime has raised approximately USD$300m (£228m), including last year's USD$70m (£53m) Series C, which saw the company valued at USD$500m (£380m).
With the new funding, Chime has now raised the most funding and has the highest valuation among other U.S. challenger banks. The company is now one of several going after a younger, millennial audience who no longer see the need for banks with physical branches. Like others in this space, Chime offers a 'no fees' bank account, which won't penalise users for things like dropping below a minimum balance or even overdrafts.
The company says it plans to use the new investment to continue to accelerate growth and launch new products, including those in lending and credit. It also plans to double its San Francisco-based team to more than 200 employees and expand its leadership.
Indochino expand on West Coast
Indochino, a digitally native made-to-measure men's suit brand, is expanding its physical footprint on the West Coast. The company opened a showroom in Santa Monica, California, on Friday and will debut a Melrose Avenue flagship in Los Angeles this summer.
California is a key market for Indochino. Since the launch of its first showroom in the state in 2015, in San Francisco, the company says its revenue has quadrupled. By the end of the year, there will be seven showrooms in the state and over 50 across North America.
The Santa Monica store offers customers a concierge-like shopping experience, in which shoppers are paired up with a style guide who walks through the process of designing a personalised suit. DTC brands are expected to open 850 stores in the next five years, so an established brand with Indochino's financial clout (they have raised over USD$47m/£36m to date) leading the way in this trend is no surprise.
As the cost of customer acquisition rises online these days, physical experiences are a way to raise awareness, create a buzz within the market, and give customers a way to touch and feel the products they're selling.
Glamsquad launches make up line
Glamsquad, known for its range of hair, makeup, and nail services, will be launching its own makeup line in April. The move comes after the company launched its own haircare line in December.
The collection will be small to start, focused on the essentials, with an emphasis on products that are priming and protecting, CEO Amy Shecter said. She did note, though, that the company will be releasing more products over the course of the year, including in the haircare line.
Glamsquad is capitalising on its position as a beauty service provider to create and sell its own products.
With over 65% of the company's services focused on hair, the amount of data they have through feedback from clients and beauty professionals has made the development of products in this category easy.
Glamsquad had a big year in 2018 in other respects as well. In addition to launching its own products, the company partnered with CVS at several locations for a pilot featuring express in-store services. Founded in 2014, Glamsquad has raised USD$24m (£18m) to date, with their most recent round, a Series B coming all the way back in October 2015.