Impossible Foods Launching E-commerce Site Amid US Meat Shortage; Grab Introduces GrabPay Card to the Philippines
by Hugh Williams on 8th Jun 2020 in News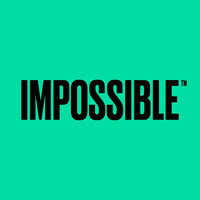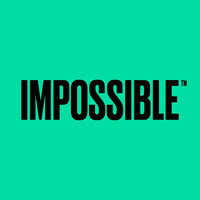 The FGB Digest brings you the latest news on the world's fastest growing direct-to-consumer and challenger brands. In today's edition: Impossible Foods launching e-commerce side amid US meat shortage; Grab introduces GrabPay Card to the Philippines; and Curve testing Klarna rival. 
Impossible Foods launching e-commerce site amid US meat shortage
Impossible Foods is launching an all-new e-commerce site, allowing people in the lower 48 states to buy the plant-based Impossible Burger and cook it at home.
As America faces meat shortages for the first time since World War II, retail demand for the award-winning, plant-based Impossible Burger has hit an all-time high. Grocery store demand for Impossible Burger broke records in March - then again in April and May. Impossible Foods plans to expand its retail footprint more than 50-fold in 2020 alone.
Impossible Foods has increased its retail footprint nearly 20-fold since the start of 2020, and its flagship product is now available in over 3,000 grocery stores nationwide, including Albertsons, Fred Meyer, Gelson's, H-E-B, Kroger, Ralphs, Safeway, Smith's, Wegmans and more. Impossible Burger made its grocery store debut in September 2019. 
As demand for online shopping surges and many grocery stores impose quotas on meat, home cooks can purchase Impossible Burger in larger quantities on the company's website. 
Grab introduces GrabPay Card to the Philippines 
Southeast Asian ride-hailing giant Grab has announced the launch of its digital-first prepaid card GrabPay Card in the Philippines, the result of its collaboration with Mastercard.
The company looks to unlock online payment solutions and expand its rewards ecosystem, in order to encourage cashless payments amidst the no-contact norm in this pandemic.
Last year, by announcing its partnership with Mastercard, Grab introduced the prepaid card that will enable users to pay for purchases with their GrabPay e-wallet balance to merchants anywhere in the world.
The card debuted in Singapore and will extend its service to the rest of the SEA region. As many countries in Southeast Asia begin to loosen their lockdown laws, there is still a major focus on maintaining social distancing.
The pandemic's outbreak has undoubtedly prompted many businesses to adopt mobile payment methods as a form of payment and, in turn, contributed to the rise of a new cashless society that would reduce the risk of the virus.
In a recent survey by Master Card in the Philippines, 40% of Filipino consumers are now employing contactless payments due to the COVID-19 pandemic.
Curve testing Klarna rival
Curve, the "over-the-top" banking platform that lets you consolidate all of your bank cards into a single Curve card and app, is quietly testing its planned "Klarna rival".
Dubbed "Curve Credit", the new feature is being tested with a small number of customers ahead of a full launch later this year. It offers credit on purchases made via your Curve card, to be paid back in instalments. The idea is to offer an alternative to other types of consumer credit and in the longer term compete head on with point-of-sale finance companies, such as Klarna.
However, unlike the likes of Klarna, Curve doesn't necessarily require merchants to directly support Curve Credit as a payment option at checkout. Instead, Curve users simply pay with their Curve debit card to access the feature, although direct merchant partnerships could allow for additional perks, such as merchant subsidised interest-free payments for a set period.
Want this in your Inbox? Sign up to our newsletter here!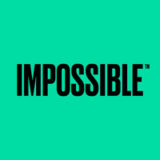 Get the latest news, market analysis, and funding status on Impossible Foods