Most US DTCs are Profitable; Dollar Shave Club Launch Robloncho
by Hugh Williams on 21st Nov 2019 in News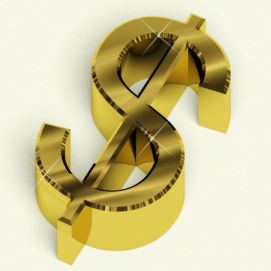 DTC's Daily Digest brings you the latest news on the world's fastest growing direct-to-consumer brands. In today's edition: Most US DTCs are profitable; Dollar Shave Club launch Robloncho; and Oval seeks funding on Seedrs.
Most US DTCs are profitable
The majority of US DTC disruptors are profitable; looking to expand globally; and using diversified media channels—including online and print display ads, direct mail, and television—in pursuit of their next waves of growth, according to research by the IAB. 
This overturns conventional wisdom that direct-to-consumer brands are riding a valuation bubble and social media presence in pursuit of quick flips to larger incumbents. 
Results from "Disruptor Brands: Founders Benchmark Study" show that in contrast to the most recent set of high-valuation startups, direct brands are focusing on profitability and customer satisfaction ahead of market share. 
In fact, 90% of surveyed DTC brands state that they are already profitable, taking an average of about three years to achieve profitability. The findings suggest that the vast majority of disruptor brands are building institutions to last, with only 15% citing that being acquired is a long-term goal. Additionally, there is a significant opportunity for them to go global. While 78% of their sales currently reside in the U.S., more than one-third (34%) say that global expansion is a top priority.
Dollar Shave Club launch Robloncho
Dollar Shave Club's first foray into apparel has come in the intriguing form of the Robloncho – a hybrid of a robe, blanked, and poncho. 
The new product has been accompanied by a tongue-in-cheek advert, leading people to question if the product was genuine. However,  even prior to its formal launch, 8,000 people were on a waiting list.
The limited-edition, reversible item (it's unclear how limited) sells for USD$100 and is billed on a microsite as "active loungewear redefined." A DSC fact sheet describes it as "a small, easy-to-pack cover up for those windy boat trips or chilly strolls with an ex," though it's also "perfect for swaddling a brand new babe, child or otherwise."
The Robloncho comes with two side pockets, described as an "innovative alternative" to winter gloves or oven mitts. Like DSC advertising, the Robloncho was created in-house. It's being manufactured near the brand's Marina Del Rey, California, headquarters in downtown Los Angeles.
Oval seeks funding on Seedrs
Oval Money is seeking £1m funding on Seedrs. The financial management tool has onboarded over 350,000 users since it launched two and a half years ago, and has over USD$11m in investment from international corporations. 
The proceeds will be used to expand the Oval platform from Italy and the UK (the company's major markets) to a number of other southern European markets, starting with Spain. This expansion will require spending on new key hires and marketing campaigns.
Oval will also use the money to grow its product offering in the Oval Future section. They aim for this to include the ability to access early stage investments through Seedrs as a new asset class for our investors.
In early 2020 they also plan to launch Oval Prime, a premium version of the app that will provide an enhanced experience and exclusive access to certain products, charging the customer on a monthly subscription basis.
Want this in your Inbox? Sign up to our newsletter here!