Habito Raises Series C and Becomes a B Corp; Public Goods Receives Boost From L Catterton
by Hugh Williams on 13th Aug 2020 in News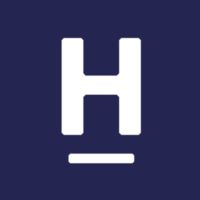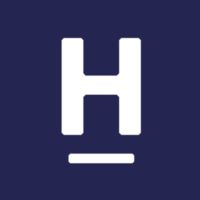 The FGB Digest brings you the latest news on the world's fastest growing direct-to-consumer and challenger brands. In today's edition: Habito raises Series C and becomes a B Corp; Public Goods receives boost from L Catterton; and Sundays launches new category of dog food.
Habito raises Series C and becomes a B Corp
Habito, one of the UK's leading digital mortgage companies, has landed Series C fundraising of around €29.7m. This news comes on the same day as Habito becoming B Corp certified, meaning it has made a legal commitment to put people and the planet on the same level as profit. 
Founded in 2016, this British startup has helped more than 330,000 people better understand their mortgage needs, and submitted more than approximately €4.9bn worth of mortgages.
By becoming a B Corp, Habito joins a global community of forward-looking companies including Ben & Jerry's, Patagonia, WeTransfer and more than 3,000 others around the world that use the power of business to solve social and environmental challenges and make the world a better place. In fact, Habito is now the first mortgage company in the UK to make this move. 
Habito has now raised more than €69.7m in total across all rounds, in equity from some major venture capital names, such as Augmentum Fintech. 
Public Goods receives boost from L Catterton
Public Goods, a one stop shop that offers sustainable essentials across grocery, household, and personal care, received a strategic investment from the Growth Fund of L Catterton. The investment firm associated with LVMH Moët Hennessy Louis Vuitton that operates an equity fund of USD$20bn is backing direct-to-consumer brand Public Goods to the tune of USD$15m.
Public Goods offers members access to a line of thoroughly researched, high-quality essential products that are eco-friendly, and at competitive price points. Through a USD$59 annual membership, consumers can purchase products at wholesale prices and through direct-to-consumer and wholesale channels.
The investment further accelerates the company's growth by supporting the roll out of new product categories and expansion into more marketing channels, with a focus on driving customer acquisition. In addition to this investment, the Public Goods team has announced its retail distribution at CVS Pharmacy, which will increase accessibility of its products at 2,000 locations nationwide. Later this month, the company expects to launch a new product category for pets.
Sundays launches new category of dog food
Dog food startup Sundays has launched its air-dried kibble alternative. Michael Waxman, co-founder and CEO of dog food startup Sundays, acknowledged that dog owners have no shortage of options when it comes to feeding their beloved pets — but he still thinks there's room for something new.
"There's a sort of 'Water everywhere, but not a drop to drink' phenomenon," Waxman said. "There are over 3,000 dog foods, and yet I think there isn't really one that is the no-brainer, compelling answer."
Sundays "soft launched" its first product in February and now has around 1,000 paying customers. It's launching more broadly today and is also announcing that it has raised USD$2.27m in funding.
The market can be divided two broad categories, Waxman said. There's kibble, which is relatively cheap and affordable but not as healthy. Then there's refrigerated food, including direct-to-consumer options like The Farmer's Dog, which are healthier but also pricier and require more preparation.
So he's pitching Sundays as a "new, third category of dog food between kibble and refrigerated." It's supposed to be human-grade dog food that's 90% fresh meat, organs and bones, created through a unique air drying process.
Want this in your Inbox? Sign up to our newsletter here!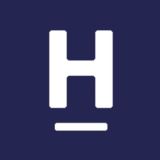 Get the latest news, market analysis, and funding status on Habito