Victress Capital Announces Second Fund for Female Founders; Nuggs Re-Brands Amid Portfolio Expansion
by Hugh Williams on 9th Jul 2020 in News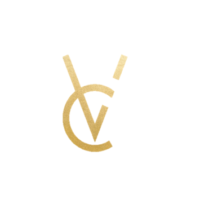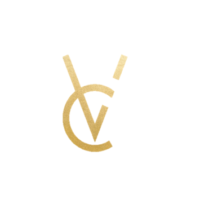 The FGB Digest brings you the latest news on the world's fastest growing direct-to-consumer and challenger brands. In today's edition: Victress Capital announces second fund for female founders; Nuggs re-brands amid portfolio expansion; and Uber launches water-taxi on Thames.
Victress Capital announces second fund for female founders
Victress Capital, a fund founded by women to back women founders, just closed its second fund, worth USD$22m. Women start 40% of the businesses in the US, but they receive just 3% of venture funding.
The two founders, Lori Cashman and Suzanne Norris, originally joined forces to enhance their "cognitive diversity," says Cashman, scraping together a total of USD$2m from friends and family so they could establish a track record.
Ultimately, they used that money to fund 14 startups by writing checks ranging from USD$100,000 to USD$150,000. A couple of them have already been acquired. Moxxly, which sold silent, wearable breast pumps, was acquired by Medela, a leading breast pump maker, in 2017. Last summer, it was shut down, but Cashman and Norris suggest that investors got their money back. A second portfolio company, Werk, more recently sold to a Chicago-based startup called The Mom Project for undisclosed terms.
Others of their bets include Daily Harvest, a direct-to-consumer organic food delivery business that has so far raised USD$43m from investors, according to Crunchbase and Mented Cosmetics, a cosmetics company catering to women with darker skin tones that has raised USD$4m to date.
Nuggs re-brands amid portfolio expansion
Nuggs, the alternative-meat company, has raised USD$4.1m, re-branded, and hired a new CTO as it looks to move beyond chicken nuggets.
Now called Simulate, the startup is readying the launch of new products including spicy nuggets, a "chicken burger product" and eventually a hot dog, that required a branding change to befit its newly broadened ambitions in the ultra-competitive industry out to reform consumers' carnivorous impulses.
Since the business first began pitching its direct to consumer chicken nugget replacements just over a year ago, it has sold 1 million pounds of nuggets. Over the next week, Simulate's frozen nuggets will make their debut in around 30 Gelson's supermarkets in California. The company has plans to release its chicken patty within the next few months and a hot dog replacement, DOGGS, in the fourth quarter.
Bringing Thierry Saint-Denis, the former senior director of research and innovation at Danone, on as CTO is a coup for the company. With Saint-Denis, the company brings on a developer of food products that have reached nearly USD$1bn in sales who holds over 14 patents related to functional ingredients, probiotics, and enzymes. 
Uber launches water-taxi on Thames
Uber is launching its first water-based taxi service on the Thames. The American ride hailing company is going to work with Thames Clippers, a company that already runs river bus services on the city's river, to provide the service.
According to various reports, the two companies will collaborate to offer commuter boat taxis that can be booked directly through the Uber app. It's not exactly like Uber though, booking through the app is the equivalent of buying a conventional bus ticket — the boats will still operate on a predetermined timetable.
Offering fixed schedule transport is a bit of a first for Uber. Typically, users will be more used to booking a taxi for when they need it, rather than having to work around the transport provider's schedule.
Uber will get the naming rights to all of Thames Clippers' 20 vessels. As a result, the boats and piers used to provide the service will be Uber branded and called "Uber Boat." Passengers will still be able to buy tickets through other outlets, like Thames Clippers' website, and the boats will still be part of the city's Oyster card travel payment scheme.
Want this in your Inbox? Sign up to our newsletter here!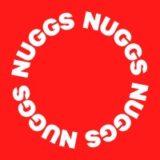 Get the latest news, market analysis, and funding status on Nuggs