Sportique Sees 167% DTC Growth; Bunq First Digital Bank to Offer Mortgages
by Hugh Williams on 30th Jul 2020 in News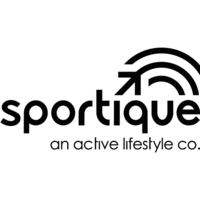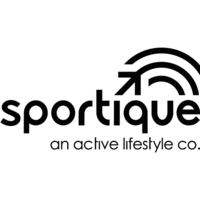 The FGB Digest brings you the latest news on the world's fastest growing direct-to-consumer and challenger brands. In today's edition: Sportique sees 167% DTC growth; Bunq first digital bank to offer mortgages; and Eargo raises USD$71m in Series E round.
Sportique sees 167% DTC growth
American apparel company Sportique, has seen a 167% direct-to-consumer growth over the last few months as the company shifted its focus from its bread-and-butter wholesale division to bolster e-commerce sales as demand for quality, comfortable clothing grew amidst the COVID-19 pandemic.
Through targeted social media and digital marketing efforts, Sportiqe acquired a flood of new customers that catapulted online sales by 300% year-over-year within the first 45 days of the nationwide shutdown. Similarly, popular core styles received even more attention as its Olsen Hoodie sales were up 594% and Comfy Tee sales were up 62%.
A key factor in Sportiqe's viability was its 30,000 square-foot warehouse that opened in February, which allowed the company to be nimble and quickly pivot into designing new products and collections with all decorating, labelling, finishing, distribution and fulfilment done in-house. 
Sportiqe expanded its product line to offer comfortable, branded Face Covers, sold in a pack of three for USD$25, with 10% of the sales from all orders being donated to frontline healthcare workers. 
Bunq first digital bank to offer mortgages
Dutch challenger bank Bunq has become the first digital challenger bank to offer mortgages. 
Unlike its peers, many of whom offer customers loans in the form of overdrafts, Bunq has chosen, instead, to help its customers become homeowners. 
To fund its investments, the challenger has entered into a partnership with third party broker, asset manager NN IP, who will offer the loans and is also diverting 25 per cent of its user deposits, worth around €100m. 
Bunq's mortgages will only be available to its Dutch customers and two-thirds of Bunq's home loans will be covered by the Dutch government's insurance scheme, which guarantees homes up to €310,000 in the event the borrower defaults. 
Just like with other investment opportunities on Bunq, users of the challenger bank can choose to invest in the personal mortgages if they choose to. The challenger bank also has a keen focus on sustainability, most notably the bank has helped its users planted nearly 710,000 trees through its Green and SuperGreen account offerings. 
Eargo raises USD$71m in Series E round
Medical device startup Eargo raised USD$71m in a new round of funding. Eargo makes direct-to-consumer hearing aids, allowing customers to access help for their hearing loss from their homes. The company also offers online hearing screenings and virtual support, so customers don't need to have an in-person visit.
The Series E round will help Eargo "expand commercialisation during a period of accelerated consumer demand for its direct-to-consumer hearing loss solution," according to a statement from the company.
"While our business was performing well before COVID-19, the pandemic accelerated consumer demand for our hearing loss solution," CEO Christian Gormsen said in a statement. "More consumers who are reluctant to purchase their hearing aids through the traditional brick and mortar clinics have recognised the benefits of our solution."
The new funding brings Eargo's total funding to at least USD$206.6m. The company last raised money with its USD$52m Series D in March 2019, which was led by Future Fund.
Want this in your Inbox? Sign up to our newsletter here!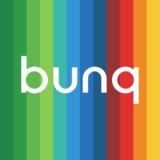 Get the latest news, market analysis, and funding status on bunq