Smol Raises £8m for Push Into New Categories; Interbrand Launches Breakthrough Brands Report
by Hugh Williams on 22nd Jul 2020 in News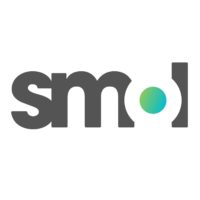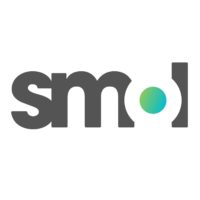 The FGB Digest brings you the latest news on the world's fastest growing direct-to-consumer and challenger brands. In today's edition: Smol raises £8m for push into new categories; Interbrand launches Breakthrough Brands report; and Shelf Engine raises to help reduce food waste. 
Smol raises £8m for push into new categories
Eco-friendly laundry goods subscription service smol has raised £8m from Balderton, with participation from JamJar Investments. Smol is a startup that delivers to people's homes eco-friendly laundry capsules and dishwasher tablets on subscription through letterboxes, which undercut the price of the leading brands. 
The funding will see smol push into new product categories, expand further into new markets and expand its team. Before this round smol had been funded by seed money from private investors.
Created by former Unilever employees Paula Quazi and Nick Green in 2018, it has also launched its own-brand, animal-fat-free, vegan fabric conditioner and a 100% plastic-free, child-lock packaging for its laundry and dishwashing products, as well as fabric conditioner made from 100% post-consumer recycled plastic, which as recyclable. Smol also offers a returns scheme for refill and reuse.
P&G and Unilever currently dominate the market, while smol hopes to become "the Dollar Shave Club" of laundry.
Interbrand launches Breakthrough Brands report
Brand consultancy Interbrand has launched its 2020 Breakthrough Brands report, unveiling the 30 brands to revolutionise their markets.
Some notable brands on the list include digital bank Chime, meat replacement business Impossible, sustainable circular service model Loop, and lingerie business Third Love. 
This year's Breakthrough Brands cohort follows in the footsteps of Deliveroo, Peloton and Glossier (2016) and Slack, TaskRabbit, and Flipkart (2017) tipped for success in Interbrand's two previous reports.
Since the first report in 2016, innovation has shifted from the tech start-up epicentre of Silicon Valley and has moved away from massive software and marketplace enterprises that simply connected buyers to sellers via a digital platform.
There is also a significant shift in leadership within the 30 brands where 27% have a CEO who is a person of colour and 30% have a CEO who is a woman, compared with only a 10% CEO representation for either demographics in Fortune 500 companies.
Shelf Engine raises to help reduce food waste
Shelf Engine, a company that optimises the process of stocking store shelves for supermarkets and groceries to reduce food waste, has raised USD$12m. 
Sunny Dhillon, a partner at Signia Ventures says that "grocery margins will always be razor thin, and the difference between a profitable and unprofitable grocer is often just cents on the dollar. Thus, as the adoption of e-grocery becomes more commonplace, retailers must not only optimise their fulfilment operations (e.g. MFCs), but also the logistics of delivery to a customer's doorstep to ensure speed and quality (e.g. darkstores)."
Food waste isn't just bad for its inefficiency in the face of a massive problem in the U.S. with food insecurity for citizens, it's also bad for the environment.
Shelf Engine proposes to tackle the problem by providing demand forecasting for perishable food items. The idea is to wring inefficiencies out of the ordering system. Typically about a third of food gets thrown out of the bakery section and other highly perishable goods stocked on store shelves. Shelf Engine guarantees sales for the store, and any items that remain unsold the company will pay for.
Want this in your Inbox? Sign up to our newsletter here!