Ro Expanding Into Dermatology Space; Urban Jungle Raises £2.5m to Drive Growth
by Hugh Williams on 20th May 2020 in News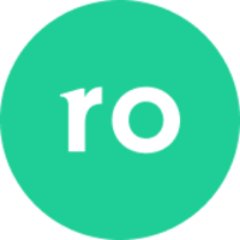 The FGB Digest brings you the latest news on the world's fastest growing direct-to-consumer and challenger brands. In today's edition: Ro expanding into dermatology space; Urban Jungle raises £2.5m to drive growth; and Vision Fund lost nearly USD$18bn last year. 
Ro expanding into dermatology space
Ro, a direct-to-consumer virtual health startup best known for its sexual health products, is dipping into the dermatology space. Patients will now be able to use the service for prescription products that include eczema treatment, medical-grade antiperspirant, and prescription dandruff shampoo. 
The company will also be rolling out a "nightly defense skincare" that is a custom prescription skincare product based on lifestyle factors, skincare goals and age.
The products will be available both on Rory, Ro's platform for female health, which specializes in treatments for menopause and perimenopause, and on Roman, its men's health platform that historically has a focus on sexual health. 
Dr. Melynda Barnes, SVP of medical affairs and research at Ro told MobiHealthNews this is an opportunity to expand its customer base. She noted that the average Ro user is in his 50s, and the average Rory user is between 38 and 50.
Ro has been looking into stretching its service beyond sexual health for some time. Most recently, the company rolled out a prescription allergy service and weight management service on Ro and Rory. The company has also dipped into smoking cessation with its platform Zero, which uses a prescription nicotine-replacement-therapy and a behavioral app.
Urban Jungle raises £2.5m to drive growth
Urban Jungle, the company which provides insurance to 'generation rent' and millennials has gained further backing from investors to shake up the sector.
Founded by Jimmy Williams and Greg Smyth in 2016, the startup has raised a further £2.5m from Eka Ventures. The latest funding round brings the total raised to £6.2m and comes following a period of growth for the tech start-up, which now has over 20,000 customers and 22 staff.
CEO Jimmy Williams says, "We are still focused on growth, despite the pandemic, and will be using this funding to bring in more operational staff and expand our reach.
"Despite the lockdown, our business has remained robust, although the nature of claims has changed somewhat. There have been fewer phones stolen or lost as people aren't going out much. But there's been a lot more tea and coffee spilt on laptops."
FastGrowthBrands spoke to the company on our podcast in May last year, discussing how the company plans to disrupt the insurance space and outlining their growth trajectory. 
Vision Fund lost nearly USD$18bn last year
Softbank Group's Vision Fund lost USD$17.7bn last fiscal year, after writing down the value of investments like WeWork and Uber.
"The situation is exceedingly difficult," stated founder Masayoshi Son in an earnings briefing. "Our unicorns have fallen into this sudden Coronavirus ravine… but some of them will use this crisis to grow wings."
The Vision Fund has gone from being the group's main contributor to profit a year ago to its biggest drag on earnings. Uber's falling share price was responsible for about USD$5.2bn of Vision Fund's losses during the period, while WeWork contributed USD$4.6bn, and another USD$7.5bn came from the rest of the portfolio.
It also lost an investment in satellite operator OneWeb, which filed for bankruptcy in late March. "It was foolish of me to invest in WeWork," Son added.
Separately, it announced that Alibaba co-founder Jack Ma is was stepping down from the board. His resignation will come on 25 June, when new appointments will be made at the annual general meeting.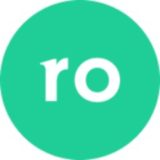 Get the latest news, market analysis, and funding status on Ro