Mr Lees Funding on Seedrs for US Expansion; Glossier Employees Facing Layoffs
by Hugh Williams on 19th May 2020 in News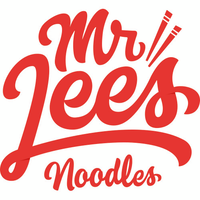 The FGB Digest brings you the latest news on the world's fastest growing direct-to-consumer and challenger brands. In today's edition: Mr Lees funding on Seedrs for US expansion; Glossier employees facing layoffs; and WeWork now valued at USD$2.9bn, from USD$47bn last year. 
Mr Lees funding on Seedrs for US expansion
Acclaimed instant cup noodle and congee rice porridge Mr Lees, is fundraising on Seedrs. The business has just passed its target of £1.75m. 
Launched in the UK, and established in Europe, the business is now looking to solidify its presence in Australia, and launch in the US. The global instant noodle market is expected to reach USD$57.5bn by 2024, with most sales being cheap, artificial and nutrition-less, not addressing the larger 'healthier on-the-go' consumer trend.
Sales channels in all three global markets will include B2B (retail, travel, wholesale) and B2C (DTC online website sales and Amazon seller-central). Investment is to drive the scale-up phase of Mr Lee's Pure Foods, particularly focusing on USA entry and further expansion, Congee launch, direct-to-consumer e-commerce and ongoing penetration into existing market channels.
USA marketing, PR, multi-channel launch, and ongoing marketing initiatives in 2020 – such as building the number of outlets, rate of sale and contract clients as well as brand traction – is estimated to take up a quarter of the investment.
Glossier employees facing layoffs
Glossier store workers are braced for layoffs after the company has told employees it may stop paying them at the end of May if stores remain closed. 
The news comes from a leaked email obtained by Business Insider. When Glossier shuttered its retail locations on 13th March because of the spread of coronavirus through the US, founder and CEO Emily Weiss said that all Glossier store employees would be compensated for lost shifts during what she then deemed was only a temporary two-week closure.
Two months later, retail has been ravaged by the pandemic and it is unclear when stores will reopen in many parts of the country — forcing Glossier's retail employees to confront an uncertain future and the risk of losing their jobs.
According to the email, Glossier does not foresee reopening its stores in May, and plans to pay its store associates for their regular weekly hours through May 31. The company said that it was able to pay its store workers in part because it has "cut spend in other areas" of the business.
US retail sales in April plunged 16.4% according to a report from the commerce department, and other makeup retailers like Sephora have already had mass layoffs.
WeWork now valued at USD$2.9bn, from USD$47bn last year
SoftBank has given WeWork a valuation of USD$2.9bn as of 31 March, based on a discounted cash flow method, down from USD$7.3bn as of 31 December. WeWork's private valuation was as high as USD$47bn before its botched IPO last year.
SoftBank has reportedly invested USD$18.5bn in the company, according to a comments leaked in October from WeWork's chairman. 
SoftBank had long been heralded for its savvy and splashy investments. The firm built its name on a massively successful bet on Chinese tech giant Alibaba. But SoftBank's reputation began taking hits last year when two of its Vision Fund portfolio companies, Uber and WeWork, revealed massive losses in their filings to go public. WeWork's bid to go public ultimately flopped when the company pulled its IPO filings following persistent criticism about its financial hits and unusual corporate governance structure.
Prior to the IPO filing, the co-working space company was expected to seek a valuation as high as USD$100bn. That number slowly crept down as investors and analysts dug into its financials. 
Want this in your Inbox? Sign up to our newsletter here!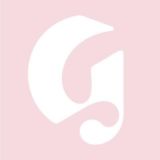 Get the latest news, market analysis, and funding status on Glossier