Nude Raising on Seedrs for First-Time Buyers; DTC Brands Continue to Spend on Facebook Despite Boycott
by Hugh Williams on 8th Jul 2020 in News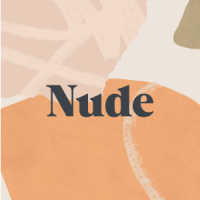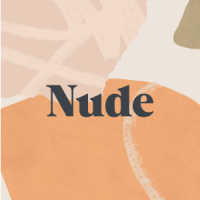 The FGB Digest brings you the latest news on the world's fastest growing direct-to-consumer and challenger brands. In today's edition: Nude raising on Seedrs for first-time buyers; DTC brands continue to spend on Facebook despite boycott; and Idle Sleep expanding portfolio.
Nude raising on Seedrs for first-time buyers
UK start-up Nude, which helps people save for their first home, has raised £3.3m, following the launch of a Seedrs campaign. Since going live on 6th July, Nude has surpassed 96% of its £3.5m target, much of which was secured over the weekend before the campaign was fully launched to the public.
Nude was formed to stand up for first-time buyers, improve the outdated home-buying experience and change a part of society that they believe is unfair. The new savings account, financial coach and app has been designed to help aspiring home-owners better understand their finances and the home-buying process, so they can save for and buy their home faster.
It's estimated that up to 13 million 18-35 year olds in the UK want to own their home, and Nude will help make it easier. Crawford Taylor, CEO and Founder of Nude commented: "The challenges facing young people are huge, with a massive wealth imbalance, a complex financial system and little help. We've been planning, testing and building Nude to make the financial world fairer and easier, starting with helping people buy their first home faster and easier than ever before."
DTC brands continue to spend on Facebook despite boycott
DTC brands are continuing to spend on Facebook despite boycotts from larger brands, according to Business Insider. Hundreds of big-name advertisers from Unilever to Verizon are walking out of Facebook as a part of the Stop Hate for Profit boycott. But barring a handful of companies, many direct-to-consumer upstarts have steered clear of joining the boycott called for by civil rights and other groups to protest hate speech on Facebook amid nationwide protests over racial injustice.
As of 2nd July, prominent DTC brands including Bark & Co., Bombas, Casper, Daily Harvest, Freshly, Glossier, Harry's, Ro, Stitch Fix and Smile Direct Club were all still actively running ads across Facebook and Instagram in the US, according to Facebook's Ads Library.
Bark & Co, Daily Harvest and Stitch Fix were among the top 25 DTC spenders on both platforms, collectively shelling out more than USD$5.5m in June, according to advertising analytics company Pathmatics. 
DTC brands and millions of other small businesses heavily rely on Facebook's advertising platform to sell their goods and services. Small and medium-sized businesses account for 76% of all spending on Facebook according to Deutsche Bank, and aren't in a position to boycott a highly effective channel of marketing, especially during the economic downturn, industry experts said.
Idle Sleep expanding portfolio
Idle Group, parent company to direct-to-consumer bedding brand Idle Sleep and others, is announcing expansions to their portfolio of mattress brands. First, a new brand comes to life in the form of Haven, while Idle Group has also acquired Mend Sleep, a brand focused on the health and wellness focused consumer.
Idle Group is led by Resident Home and Nectar co-founder, Craig Schmeizer, as a consolidator of bedding industry brands. The holdings company is rapidly capturing market share in the fast-growing direct-to-consumer mattress category and continues to acquire and develop brands in the U.S, Europe and Asia.
"Idle Group is acquiring and developing brands with the focus on making choices clear and easy for consumers in the crowded and often confusing mattress category. Our partnerships and approach prioritise bringing the very best sleep offerings to consumers," said Idle Group CEO, Craig Schmeizer. "We are pleased to see the Idle Sleep brand join the Top 10 direct-to-consumer sellers of mattresses worldwide by revenues, growing so quickly following the brand's re-launch with Idle Group."
Want this in your Inbox? Sign up to our newsletter here!