Misfits Market Raises for Funny Shaped Veg; Kraft's Australia Business Goes DTC
by Hugh Williams on 23rd Jul 2020 in News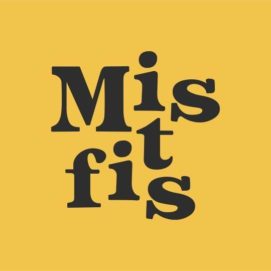 The FGB Digest brings you the latest news on the world's fastest growing direct-to-consumer and challenger brands. In today's edition: Misfits Market raises for funny shaped veg; Kraft's Australia business goes DTC; and N26 and Adidas strike partnership.
Misfits Market raises for funny shaped veg
Misfits Market, the e-commerce platform that sells "ugly" produce (among other things), has today announced the close of an USD$85m Series B financing round.
Misfits Market started as a subscription box that allowed folks to buy ugly or misshapen produce on the cheap each week. This produce would have been thrown out at the farm, before ever heading to a distributor or grocery store, because it usually goes to waste sitting on a grocery store shelf.
There's nothing actually wrong with this produce, except for the fact that shoppers wouldn't normally choose it from a pile of fruit or vegetables that look more pleasing.
Since raising its Series A, Misfits Market has been working to expand its selection, which now includes chocolate, snacks, chips, coffee, herbs, grains, lentils, sauces and spices. Users can add these products to their usual weekly produce box on an à la carte basis, and they're priced 20-25% below retail. These products are available to "add to box" once a week.
Misfits Market looks at any structural inefficiencies in the food supply chain and capitalises on them, getting the product at a discount and passing those savings on to the customer.
Kraft's Australia business goes DTC
Kraft Heinz Australia has launched a direct-to-consumer (DTC) channel, Heinz to Home. The e-store offers two pre-packed bundles of products including Heinz soups, Heinz sauces and condiments, Heinz Baked Beanz & Pasta, which are then home delivered. 
Kraft Heinz Australia CEO Simon Laroche said the Australian launch followed on from its implementation in the UK, providing consumers with an online one-stop-shop. "The two Heinz bundles first available on our site have been carefully curated, and are winter staples for many Aussies," Laroche said.
A company like Heinz can have an enviable position in times of uncertainty like the current pandemic. Analytics and research company GlobalData found heritage brands and those with a long-standing presence in consumers' minds are benefitting from the trust they have built with fans.
GlobalData said consumer comfort seeking is a retreat to brands that are 'familiar'. GlobalData found that nearly half (49%) of UK consumers are currently trying to only buy from their favourite brands during the lockdown.
It found 50% of consumers stated how familiar/trust-worthy/risk-free a product/service feels has the greatest influence on their product/service choice. This comfort seeking is a reversal on the more recent trend of increasingly experimental consumers.
N26 and Adidas strike partnership
Digital-only bank platform N26 announced earlier this week it has formed a new partnership with global sports brand Adidas to bring its customers perks on their next sportswear purchase. N26 revealed that its customers will receive a one-time perk on all regular items purchased through the dedicated N26 x Adidas link in the N26 mobile app.
The company said: "at N26, our mission is to deliver a banking experience that empowers you to meet your financial goals, on your terms and timelines. And that's why the decision to team up with adidas fits so effortlessly. With a rich history in performance and innovation, the sports brand has always strived to help its customers achieve their peak—working to support athletes do their best, with cutting-edge, performance-elevating sportswear that pushes them to the next level."
Founded in 2013 and launched in early 2015, N26 claims it is building the first mobile bank that the world loves to use. The company has more than 5 million customers in 25 markets and have generated over €2bn in monthly transaction volume through its platform.
Want this in your Inbox? Sign up to our newsletter here!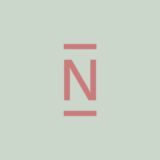 Get the latest news, market analysis, and funding status on N26