FGB Index New Additions Analysis: Native Growing with P&G Backing & Tovala Cross-Category Growth
by Hugh Williams on 30th Jul 2020 in News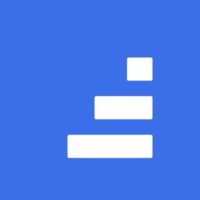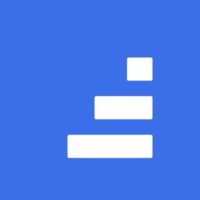 FastGrowthBrands' monthly analysis of new additions to the FGB Index takes a closer look at companies the Index has started to analyse in the past month. In this month's edition: Clean beauty brand Native claiming slice of market with P&G backing; Ettitude relying on customers buying bedding online; and Tovala grows through cross-category strategy. 
Native: building presence with P&G backing
Overview: American clean beauty brand Native has based its USP around deodorants, body washes, and toothpastes that are free from products such as aluminium, parabens and sulfates. The business, which launched in 2015, is based in San Francisco, and was bought by P&G in 2017, as the giant looks to boost their e-commerce efforts. 
What the FGB Index shows: Though based in the US, Native's global reach is highlighted by the fact that France and Australia are also listed as the company's largest markets. This is undoubtedly helped by P&G's presence on the global stage. The brand has set up its store as a green brand, buying up search terms such as 'natural deodorant' and 'natural antiperspirant', as it looks to set itself apart from older, less ethically-driven businesses. Native sees solid traffic for the beauty category, at 3.15m unique visitors for June 2020, with search accounting for 38% of this traffic. Direct traffic accounts for 28% of visitors, and social 21%. 
Category comparisons: There are some behemoths, even within the challenger category, in the beauty sector. Another US-based company, Curology, pulled in a whopping 11.5m visitors last month, while Glossier has accumulated USD$186.4m in funding. Though not direct competitors, these stats put Native's 3.15m visitors into perspective. However, with backing from P&G, Native is more than capable of competing with larger brands. Native works with 14 ad tech vendors, a number significantly higher than Glossier (five) and Birchbox (seven), though notably fewer than Curology (26) and Australian brand Skinny Tan (30). 
Ettitude: taking advantage of the e-commerce bedding trend
Overview: Ettitude makes bedding, bath and sleepwear products made from its 'CleanBamboo' fabric. The American company has raised USD$1.7m in seed funding since being founded in 2014. With consumers more willing to buy their mattresses online, thanks to the prevalence of brands like Simba, Emma, Caspar, and Eve, Ettitude are banking on the fact that consumers will also look for bedding online. 
What the FGB Index shows: As well as its home market of America, Ettitude is also seeing strong traction in Australia and India. The business, which uses 32 ad tech vendors, saw monthly traffic in June of 619k. Of this, 43% came from search, while 30% was direct traffic. Aside from trying to tie down a stake of the online bedding market, Ettitude's paid search keywords ('vegan silk pillowcase' and 'quick dry bamboo towels') show they are also focusing on the eco side of their business. 
Category comparisons: With 32 ad tech vendors, Ettitude uses a high number of vendors in comparison to the rest of the home and garden category. For example, Indian memory foam mattress brand Sunday uses 11 vendors, while Canadian furniture business Article works with 14. Relative to the rest of the market, Ettitude is also working with slightly less funding, at USD$1.7m, with Article having raised USD$5m and cookware brand Made In, USD$5.5m. As Ettitude continues to grow, expect to see further funding to support product development and possible entry into new markets. 
Tovala: growing through a cross-category strategy
Overview: Tovala is looking to take meal kits to the next level of convenience. Not only does the business supply meals, but also smart ovens. Customers scan the barcode on the meal, and are then told how long to put it in the smart oven for. It's an interesting proposition, and one which means that Tovala falls into two categories on the FGB Index: Food & Beverage and Home & Garden. 
What the FGB Index shows: Tovala has raised USD$38.6m to date, with its latest round a Series B. The American company currently works with seven ad tech vendors, and in June brought in over 199k visitors to its site. Of these visits, 45% was direct traffic, while 32% arrived via search. As well as the US, Tovala has a strong audience in Europe, where its largest markets are France and the UK. 
Category comparisons: How Tovala is doing in relation to its category depends on which category you class it as. Compared to Mindful Chef, a meal kit business based in the UK, Tovala has raised more than three times the amount of funding, while working with fewer ad tech vendors (seven vs 11). However, it is also important to note that Tovala's only paid search keyword is 'smart oven'. This implies that the business views this as its USP, and therefore it should also be considered a Home & Garden business as well. Compared to its American counterpart Made In cookware, Tovala has raised significantly more (USD$38.6m vs USD$5.5m), though again, at seven, it works with far fewer ad tech vendors than Made In's 32.