Papier Launches First TV Campaign; Hims & Hers Start Spanish Language Option
by Hugh Williams on 21st May 2020 in News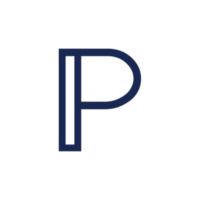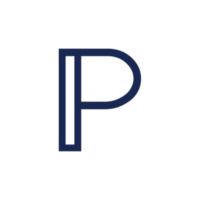 The FGB Digest brings you the latest news on the world's fastest growing direct-to-consumer and challenger brands. In today's edition: Papier launches first TV campaign; Hims & Hers start Spanish language option; and PeaTos launches DTC website to challenge Frito-Lay. 
Papier launches first TV campaign
Papier has teamed up with And Rising for its debut TV campaign. Papier, which produces personalised greeting cards, notecards, letter writing paper, is choosing this moment to share a product that's both relevant and seeing organic sales uplift. The campaign taps into the mood of the nation, while people are physically apart and taking a break from connecting via screen and endless Zoom calls.
Post has always had a human touch that's meant more. As a result, the brand is seeing a rise in what they are calling 'Positive Post', with demand for greeting cards, notecards and writing paper triple in the past month – people embracing a return to pen and paper to keep in touch with their loved ones.
Sophie Agar, brand and marketing director at Papier says: "Creating Papier's first campaign for TV while in lockdown, and in just three weeks, certainly presented its challenges but through creativity and innovation from all the teams involved, the end result is an ad that truly reflects our brand values and mission - to inspire people to make real and meaningful connections, which is especially pertinent at this time."
Hims & Hers start Spanish language option
Hims & Hers, a startup focused on providing access to elective treatments for things like hair loss, skin care and erectile dysfunction and online telemedicine services, is expanding its services to include a Spanish language option, the company said.
After Mexico, the US has the second-largest Spanish speaking population in the world, with an estimated 41 million US residents speaking Spanish at home. The population also prefers to receive healthcare information and frequent facilities that offer resources in Spanish.
Now, with a shortage looming in primary care physicians for rural areas and inner cities and a sky-high rate of Hispanics living without any form of healthcare coverage (roughly 15.1%, according to data provided by the company), Hims & Hers is pitching its telemedicine offering as an option. "Language, cost, and location should not be barriers to receiving quality care, which is why we are launching a Spanish offering on our telemedicine platform," the company said in a statement.
PeaTos launches DTC website to challenge Frito-Lay
PeaTos — a copycat Cheetos brand made with a pea base instead of corn —​ has launched its direct-to-consumer website BetterSnacks.com. The startup's site launched one week after PepsiCo's Frito-Lay debuted its new direct-to-consumer website Snacks.com
The entire breadth of the company's products will be available online. PeaTos said it will expand its assortments through exclusive collaborations and brand partnerships. This better-for-you brand launched in 2018 and experienced 50% growth in 2020 from the prior year as it aims to disrupt the USD$20bn salty snack market.
PeaTos seems determined to remain a thorn in the side of the snack juggernaut Frito-Lay. Since launching with a tongue-in-cheek name riffed off of the well-known Cheetos brand, the company has continued to toe the line with its marketing efforts and product launches.
The company considers itself to be a David taking on the legacy brand Goliath that is Frito-Lay, even calling out its products as better-for-you versions of those manufactured by PepsiCo. With another clear jab at Frito-Lay, it would not be a surprise if the snacking giant retaliates.
Want this in your Inbox? Sign up to our newsletter here!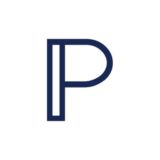 Get the latest news, market analysis, and funding status on Papier