FGB Index Recent Additions Analysis: Chip Financial, Pepper, Otty
by Hugh Williams on 22nd Jun 2020 in News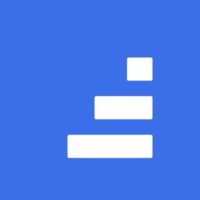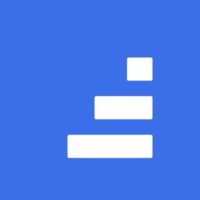 In this piece, we take a close look at some of the newest additions to the FGB Index, analysing what they are doing to ensure continued growth, how these companies are performing within their category, where they stand out from their competition. This month we will focus on: Chip Financial, Pepper, and Otty. 
Chip Financial
Overview: Founded in 2016, Chip is one of a growing number of successful UK fintechs. The London-based business, which looks to help consumers with their savings, has raised USD$18.2m to date in an industry dominated by global businesses such as Monzo and N26. 
What the FGB Index shows: It's interesting to see that Chip is working with a relatively small number of ad tech vendors - just four - when compared to other categories. This suggests that acquisition via these means is low on their agenda. Instead, the business is relying on search (which represents 56.7% of traffic) and direct traffic (24.2%) for visitors. It is also interesting to note that referral traffic represents 13.7% of traffic - a figure which will include traffic from other sites, as well as referral links shared between friends and family - an important source of acquisition for fintech companies. 
Category comparisons: Working with a relatively small number of ad tech vendors is a trait shared by others in the fintech space. Chip's competitors Cashaa and Monese work with five and 12 ad tech vendors respectively. This again suggests their focus for acquisition is on search, referrals and direct traffic sources, with Cashaa seeing over a fifth (20.2%) of traffic coming from referrals. Monese, the largest of the three businesses, having raised USD$80.4m, also takes an interesting approach to paid search keywords. This includes buying generic terms such as "best business bank account for startups uk", as well as taking on rivals in the market by buying their competitors' business names as keywords - as it did with N26. 
Pepper
Overview: Challenger lingerie brand Pepper has raised USD$2.4m since its inception in 2016, looking to take on an antiquated bra market. Operating out of New York, the investment so far has come via Seed rounds, and the company's core focus is still on North America, with its largest markets the US and Canada. 
What the FGB Index shows: Pepper has seen an improving search ranking on Amazon this year, rising 21.3% from February-April. While search is the largest source of traffic for the company (44.6%), social (25.6%) is the next largest contributor here. This fits the mould of a challenger business looking to build a loyal audience of younger customers, who can be engaged on social media, where traditional lingerie brands have a weaker presence. Pepper is working with fewer ad tech vendors than two of its competitors - ThirdLove and Thinx - 10 compared to 11 and 21 respectively. While Pepper is clearly focusing on social for now, in the medium-to-long term, they will likely need to optimise their strategy to include other digital channels, once they begin to see diminishing scale from social.
Category comparisons: ThirdLove are arguably the leading challenger lingerie brand at present. With USD$68.6m raised, which includes support from Tim Armstrong's dtx company, the brand competes with Pepper for customers. The business sees more direct traffic than Pepper (46% vs. 19.7%), operating in the US and Canada - Pepper's core markets. This is likely to be because ThirdLove has built up a stronger brand presence than Pepper to date. Meanwhile Thinx, a maker of underwear specifically for periods, is more akin to Pepper when it comes to traffic, seeing the majority of its traffic from search, and 20% from social sources. Where Thinx differs to Pepper is its use of ad tech vendors - 21, compared to Pepper's 10, suggesting a more aggressive digital advertising strategy. However, Thinx's advertising strategy is not directed towards Amazon, where the company's search ranking has fallen 69.5% from March-April 2020.
Otty
Overview: British business Otty is competing in perhaps the most competitive challenger brand sector of all - online mattresses. Founded in 2016, Otty is up against some established larger players including Casper, Emma, Eve, Leesa and Simba. Yet to raise funds, it faces a challenge to make a name for itself in an overcrowded space. 
What the FGB Index shows: As mentioned above, one of Otty's key goals is going to be creating a name for itself in the mattress industry. Getting that brand recognition will involve a significant advertising investment, so it is therefore unsurprising to see the business working with 33 ad tech vendors. It seems Otty is working with vendors across the advertising spectrum, with search accounting for 40.9% of traffic, direct 24.2%, and social and paid referral 13% apiece. They are also adopting an aggressive approach to their paid search keywords, buying search terms for "Leesa Mattress" as well as "Otty vs Simba", and looking to gain an edge on competition in this area as well. 
Category comparisons: One of Otty's largest challenges will be taking on companies with larger investment than themselves. For example, category stalwarts Leesa and Simba have raised USD$32m and USD$82.3m respectively. These businesses, while also working with slightly fewer ad tech vendors (27 for Leesa, 24 for Simba), are also clearly prioritising advertising as a means to maintain their market share. However, neither are being as aggressive on paid search keywords as Otty, both only buying their own terms for brand protection. 
For more data and insights from the FGB Index, you can sign up for a demo or full account here!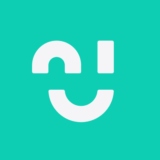 Get the latest news, market analysis, and funding status on Chip Financial