Creating Our Own Product Category: Q&A with DTC Tortuga
by Hugh Williams on 22nd Jan 2019 in News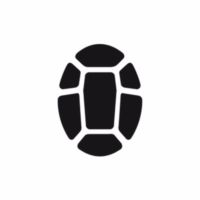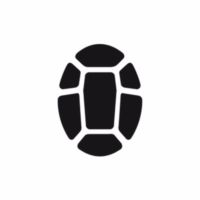 Direct-to-consumer is one of the most evolving, talked-about, and exciting trends in business at the moment, spanning sectors from fashion and apparel, to insurance and finance. In this Q&A, we speak to Taylor Coil, marketing director, Tortuga, once such DTC brand specialising in travel backpacks. Here, we get a glimpse into their life as a DTC, aspects such as marketing and retention, and the path they've taken to get to where they are today. 
Tell us how your product differs from more traditional, legacy brands in your sector? What niche is your company looking to fulfil within your sector?
When Tortuga was founded in 2011, our product category didn't exist. A traveler could choose a rolling suitcase, which is great for packing and organisation but terrible when trying to find an Airbnb on a European cobblestone street. Or you could go with a traditional hiking backpack, which is optimised for ergonomics and agile travel but a nightmare to pack and unpack. Plus, hiking backpacks aren't designed for carry on travel.
We couldn't find the ideal city travel backpack, so we made it: a product that combines the organisation, packability, and carry on size of a suitcase with the ergonomics and portability of a hiking backpack.
Legacy brands weren't yet solving the problem we solve. Some have jumped on the bandwagon in the years since, but Tortuga continues to set the standard for organised, comfortable, and durable travel backpacks.
What platforms do you use to acquire your customer base?
We primarily rely on a mix of content marketing and highly selective affiliate marketing for customer acquisition. We run some PPC campaigns, but at lower spends than most brands in our sector. Our strategy is more evergreen and rooted in authenticity than bullish on direct response.
How do you use search, social and programmatic channels to build your customer base?
Search is crucially important to us, and is in fact the foundation of our marketing strategy. We are bullish on writing search-optimised resources to solve our prospects' travel frustrations and rely on long tail queries to drive traffic to our blog. From a product marketing perspective, we aim to be in every article reviewing travel backpacks on relevant SERPs.
Social media is primarily a place for us to resonate more emotionally with a customer and tap into the nostalgia, magic, and aspiration of travel. It's less about problem solving and more about dreaming. Instagram is currently our main social channel.
Do you have your own store or do you work with third party platforms like Amazon?
We've sold on Amazon in the past, but only for products we planned to retire and not restock. Right now, we sell exclusively through our own store.
How important is attribution modelling to your business?
Very important.
A travel backpack is a highly considered purchase. It's not something you happen upon on a Friday morning, perusing Instagram, and decide to buy later that day. It's a product you research for weeks (sometimes months), reading multiple articles to compare your options in advance of purchasing.
Because of the long nature of our funnel, we have to be quite sophisticated with attribution modelling. First touch is interesting, but gives too much weight to the initial discovery. Last touch is relatively meaningless. A sophisticated breakdown of the mid-funnel is where our most valuable insights lie.
What does the future hold for your company?
In 2019, we're expanding existing traction on our customers' most beloved products by releasing additional sizes and colours of bestselling bags. We're going to serve our female customers more ideally by launching a backpack outfitted with a suspension system specifically designed for a woman's body.
We're also working on brand new products for adventure travellers, business travellers, and hostellers.
What priority do you place on online advertising, compared with traditional media such as TV and OOH? How do you think this will change in the next 12 months?
We exclusively advertise online. That's unlikely to change in the next 12 months. As a completely bootstrapped brand, we rely on our own profits (not VC) for marketing spend, which limits our ability to test TV and OOH for now.
What is your customer retention strategy?
Design the best bags on the market – bags that customers reach for every time they get on a plane. Solve their travel frustrations at every turn, from writing packing lists for their next destinations to giving recommendations on the non-Tortuga gear we personally love and travel with. Loyalty, to us, is a mix of making truly effective products and delighting our customers. Our retention strategy is therefore rooted in common decency.
If you would like to hear Taylor speak more about Tortuga and what it takes to successfully scale a direct-to-consumer brand, she will be on stage at DTC London on 18th July. You can register for tickets here. This content was originally published in RetailTechNews.