Selecting the Perfect E-Commerce Partner: Q&A with Women's Fashion Brand Yumi
by Hugh Williams on 6th Dec 2018 in News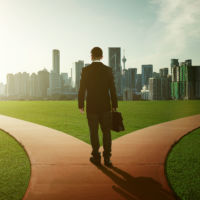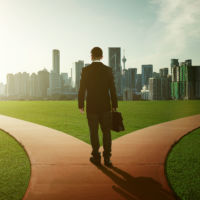 For online retailers, picking the perfect e-commerce partner is one of the biggest business decisions they face. In this Q&A we speak to Phil McKeith (pictured below), director of digital transformation, Yumi, a brand that has just moved its e-commerce operations from Salesforce to BigCommerce, about the reason behind the switch, and the selection process required for choosing such a partner.  
RetailTechNews:What did Yumi hope to achieve when partnering with BigCommerce? What do you see as the main benefits of selling via a direct-to-consumer model?
Phil McKeith: Poised for rapid international expansion, Yumi needed to re-evaluate its e-commerce approach. The company, that started life in Camden Market more than 20 years ago, had expanded to five brick and mortar stores, and successful concessions in House of Fraser, New Look and Next.
Online however, has always been a dominant channel for the women's trend-inspired clothing brand. But with expansion plans in the UK, Ireland, Germany and France underway we needed to up-level our direct-to-consumer model.
Direct-to-consumer gives us greatest control of timing and promotion. The deeper understanding of our customers and direct feedback gives us the opportunity to flex. To respond to her preferences and react and promote popular ranges.
What factors were considered when selecting an e-commerce partner?
Continued development on the Demandware site was no longer a viable option for Yumi. So, we started searching for a new platform that was lightweight but still full of features and a bit more affordable.
Yumi is a forward thinking, innovative retail brand. We wanted an innovative partner that could help us stand out. We looked at Magento, Shopify Plus, Volusion, and BigCommerce through a matrix to evaluate hardware, features, and costs, as well as the technology side. BigCommerce was the one that came out on top.
How are you making sure you are constantly improving customer experience?
In fashion retailing speed is important. As a nimble operator, Yumi needed to be able to quickly launch new products and make changes to the site to reflect current promotions. The team needs quick load times and wanted to be able to get all the in-house team members educated quickly with an intuitive e-commerce platform. These factors all have a major impact on a company's speed to market, and ultimately, bottom line.
How did BigCommerce ensure these targets were met?
With BigCommerce, we've become more efficient without sacrificing quality. Our page load speeds are up, and tools like bulk product uploads make daily tasks much faster. Plus, the user interface and user experience of BigCommerce are very logical and user-friendly, and our team enjoys using it. The entire platform is highly flexible and scalable which for a high growth company like ours, already enterprise size, is ideal.
We have been working with BigCommerce for 18 months now and all is going very well indeed. We migrated over from Demandware, which was potentially quite a high-risk migration. Demandware is a bit of a legacy system, slow with limited functionality. Changes in the system were forecast to take months to do and we needed to be nimble. BigCommerce was quick and flexible. What was forecast previously to take months, BigCommerce could do in days.
The move from Commerce Cloud to BigCommerce was fast. Even with custom-coded design requirements, the team completed the entire transition within twelve weeks.
Another big plus for BigCommerce was the speed of the migration, which took three months in total. As an enterprise migration, it was not straight forward. We had third-party logistics, warehouse inventory management systems, customer history data and front-end design to manage. The whole experience was quick and painless.
What features must partner platforms have when looking to work with a high-growth company like Yumi?
Yumi is an early adopter of technology. We were keen to leverage the many innovations built into the BigCommerce platform.
BigCommerce has a very attractive tech stack. It's fast, modular and easy to use. Integrations with Facebook and Instagram have been great enabling multiple social channels to be commerce enabled. The AI-driven insights package was also a big plus in picking out hot product suggestions for customers. On top of that, the partner apps BigCommerce has introduced us to have been brilliant. All easily plug and play. We have taken many on-board including Smile, a loyalty programme; Glew, a CRM analytics plug-in; and Klaviyo, an advanced email platform allowing conditional customer flows. Other plug-ins for the site help us release timed updates around promotions. With this tool, our site theme is automatically updated with new data at, say, midnight when a deal goes live. This way, we don't have to be on the other side waiting to launch that in the middle of the night.
Overall, since making the switch to BigCommerce and focusing on some overarching strategy improvements, Yumi has seen an increase in traffic, sales, and conversion rates. We've had 40% growth month on month, 30% conversion rate, 6% increased average order value and an impressive 4,631% increase in orders.
We are continuing our partnership enriching customer experience further with a broader returns service, mobile app development, further API plug-ins and plug and play directly into Amazon. This content was originally published in RetailTechNews.