Kahoot Raises as Children Continue Education from Home; Instacart Almost Doubles Valuation
by Hugh Williams on 15th Jun 2020 in News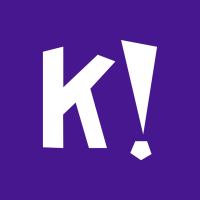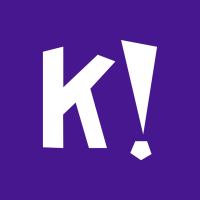 The FGB Digest brings you the latest news on the world's fastest growing direct-to-consumer and challenger brands. In today's edition: Kahoot raises as children continue education from home; Instacart almost doubles valuation; and Stem + Glory funding to diversify revenue streams. 
Kahoot raises as children continue education from home
Norwegian educational gaming company Kahoot — the popular platform with 1.3 billion active users and over 100 million games (most created by users themselves) — has raised a new round of funding of USD$28m to keep up with demand.
The Oslo-based startup, which started to list some of its shares on Oslo's Merkur Market in October 2019, raised the USD$28m in a private placement, and said it also raised a further USD$62m in secondary shares. While it's not a privately held startup in the traditional sense — the Merkur Market is essentially like a stepping stone between being a fully private startup and a publicly-listed company, more explanation here — Kahoot still raises rounds from VCs and counts a number of them on its cap table. In this latest raise, the new equity investment included participation from Northzone, an existing backer of the startup that is a big name in Nordic investing, and CEO Eilert Hanoa.
Existing investors in the company include Disney and Microsoft, and the company has raised USD$110m to date.
Instacart almost doubles valuation
Instacart has scored a USD$225m funding round, giving it a valuation of USD$13.7bn — up nearly 75% from its USD$7.6bn valuation from its previous round in 2018. 
The San Francisco online grocery pickup and delivery company pointed to the boom in business it received as a result of the shelter-in-place orders governments imposed across the nation as Covid-19 spread throughout the states.
"Covid-19 created a massive shift for the grocery industry and forever changed how people view the necessity of on-demand services. Overnight, Instacart became an essential service for millions of families across North America and our teams have worked incredibly hard to safely serve customers and shoppers during this time of need," CEO Apoorva Mehta said in a statement.
The company's round was a USD$600m Series F in 2018. It has raised USD$2bn since its 2012 founding, reports Crunchbase. Instacart plans to increase its support for its shoppers and partners, fund strategic initiatives such as its enterprise businesses and increase advertising. 
Stem + Glory funding to diversify revenue streams
Plant-based food business Stem + Glory is looking to raise £400k on Seedrs. The Cambridge-based business has a robust restaurant model, developed at the London flagship, which hit all its targets in its first year. Pre Covid-19 the London flagship saw 131% YOY growth. 
Stem + Glory have taken advantage of the Covid-19 closure, developing new revenue streams and forging new partnerships. The online and delivery platform, with its state of the art technology, supports the existing restaurant model, and will provide additional revenues for existing and future sites, and supports the gradual reopening of the restaurants post Covid-19.
For 2021, a new deal has been struck for a second premium London site, and also on the cards is a relocation to Cambridge's travel and business hub. Stem + Glory also have the opportunity to pilot a delivery only model in strategic UK cities in 2020.
Proceeds from this raise will be used to invest in the growth of the company's mission - to become the first plant based brand to dominate the casual dining sector. Investment will be made into building new revenue streams via the online and delivery model, as well as investment in brand assets, and product development. Overfunding will allow the business to be more ambitious in growth plans and market penetration. 
Want this in your Inbox? Sign up to our newsletter here!