Casper Halting European Operations to Drive Profitability; YFood Raises to Invest in Product Development
by Hugh Williams on 22nd Apr 2020 in News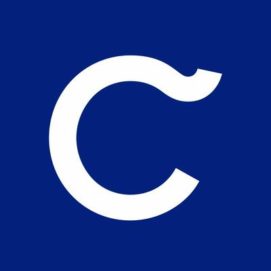 The FGB Digest brings you the latest news on the world's fastest growing direct-to-consumer and challenger brands. In today's edition: Casper halting European operations to drive profitability; YFood raises to invest in product development; and Moshi announces Series B round. 
Casper halting European operations to drive profitability
Mattress company Casper is shutting down its European operations and laying off 78 people as it focuses on "achieving profitability," according to a statement by the company. The layoff impacts 21% of its corporate workforce globally.
In the statement, the company said that it is winding down European operations to "concentrate on the strength of the North American business." The action out will result in more than USD$10 million in annualized savings.
Casper said it will give impacted employees in both North America and Europe severance, extended medical coverage, career coaching and new job placement support.
In the months since its lackluster IPO and troubled public market debut in February, the company has struggled amid the COVID-19 pandemic. Last month it announced it will shut down all retail locations and furlough all retail employees.
Ahead of going public, Casper hinted at some struggles. The company cut its valuation by more than 50% by lowering its expected price range from between USD$17 to USD$19 per share to between USD$12 and USD$13.
YFood raises to invest in product development
YFood, a Munich-based startup that creates and sells complete-nutrition drinks, drink powders and snack bars, has raised €15m (USD$16m), money that it plans to use to continue investing in product development and more innovative distribution of its food.
The investment is being led by Felix Capital, the London firm that has been investing big in direct-to-consumer startups as part of a bigger e-commerce push. 
Much of its previous fundraising (€5m) is still in the bank because the startup is already profitable, having grown revenues by more than 300% in the last year.
Based out of Munich, Germany, and strongest in the DACH region of Germany, Austria and Switzerland, YFood has started to expand to more European countries and is investing in boosting its online presence, which already has some 200,000 customers; and to grow relationships with retail partners that can help with delivery.
While focusing on distribution is key for any DTC e-commerce startup at all times, it's especially key at the moment, as a result of how much business-as-usual has been disrupted. Prior to the coronavirus pandemic, YFood had been selling through 13,000 retailers, and also had a business of selling its products via vending machines.
Moshi announces Series B round
As mindfulness apps grow increasingly popular among adults, Moshi is looking to bring mindfulness and meditative techniques to children. The app has announced the close of a USD$12m Series B financing. 
Moshi is an app that helps kids sleep. The app offers close to 150 bits of original content, with 80 original 30-minute bedtime stories written and produced entirely by the company. Moshi has also managed to get celebrities involved in the project, with narrations from Goldie Hawn and Sir Patrick Stewart, alongside other voice over actors.
Beyond sleep, Moshi is also offering mindfulness content to be used during the day, whether it's for timeout or anxiety management or what have you. The company has more than 100,000 subscribers, with 85 million stories played. 
Moshi plans to use the financing to launch new features and content in collaboration with sleep industry experts and scientists, as well as scaling up user acquisition through marketing, advertising and partnerships.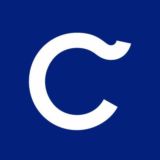 Get the latest news, market analysis, and funding status on Casper