Founder of Feed. Sheds Light on Brand's Recent Revamp
by Hugh Williams on 20th Mar 2020 in News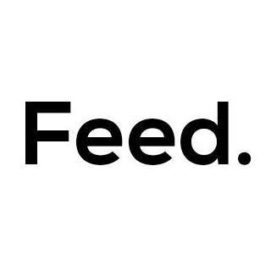 In this Q&A with FastGrowthBrands, Anthony Bourbon founder of Feed. tells us why he decided to begin Feed., the company's expansion beyond their domestic market of France, and what their recent brand revamp means for the business. 
Can you explain why you decided to start Feed.? 
I used to skip meals regularly due to a lack of alternatives and time during an intense office job. At the time, I turned to brands offering meals in powder form, but I wasn't satisfied with the taste, the presence of GMOs and the quality of the ingredients. It was then that I came up with a more convenient, affordable and healthy solution for busy people who don't necessarily have the time or the desire to have a traditional meal, without having to compromise on taste; smartfood 'a la française'. A couple of months later, I founded Feed. I started off by making my own recipes: I mixed vegetable flours, fruits and blended vegetables together. I then surrounded myself with dieticians and nutrition specialists to create a product that would reach a wider audience thanks to the demanding specifications I imposed: vegan, gluten-free, lactose-free, non-GMO and made in France. 
Today Feed. has 100 employees, 5000 points of sale, 30 countries delivered, 20% of the turnover internationally, 30m Euros raised. 
How is Feed. looking to differentiate from other balanced eating businesses? 
Feed has very demanding specifications compared to our competitors. Our recipes are vegan, gluten, lactose and GMO free. We have a wider product catalog than our competitors with salted and sweet recipes. All our recipes contain a minimum of 24 vitamins and minerals, fibres, proteins and fats. 
What do you see as the benefit to selling your products through feed.co? 
Our website helped us gain visibility. We deliver over 30 countries. And we continuously improve our UX, which allows us reach our consumers efficiently. 
Your home market is France – have you got plans to expand beyond this? 
Internalisation is a priority. We deliver over 30 countries through our e-shop. We have points of sale in 11 countries mainly in Europe with Belgium, Luxembourg, Switzerland, Italy, the DOM TOM and in the Middle East with Emirates, Qatar. We are currently considering new markets like Spain, Portugal and the UK. 
What's next for Feed.? 
In 2020 Feed. is evolving with a new identity. On the 18th of March, we changed, with new packaging and disruptive colours. Each Feed. range has its own colour, identity and utility.
This will be an improvement of our recipes, with even more flavour and nutrition. From now on, our recipes have no added sugar. The sugar now comes 100% from our ingredients with only 4g of sugar per meal. We will choose higher quality ingredients, and we have also added lyophilised fruits and vegetables for more flavour. The meals are also less heavy (500 kcal) which provides you 25% of your daily nutritional requirements. 
We are also looking to offer concrete and visible environmental actions. We replaced our iconic plastic bottles with 100% recyclable paper bags. Before, our carton packaging were recyclable. Now, they are recycled and recyclable. And it's just the beginning. The production and transport of 100 plastic bottles causes 618kg of CO2 , while production and transport of 100 100% paper bags causes 38.6kg of CO2. 
Finally, we want to offer new recipes and a larger choice. We'll do this through new meal bars, designed for active people, their training, their performance goals, and their sport.