Mars Acquires Foodspring; Allbirds Launches European E-commerce Sites
by Hugh Williams on 2nd Jul 2019 in News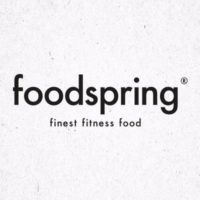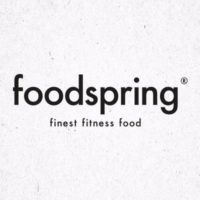 DTC's Daily Digest brings you the latest news on the world's fastest growing direct-to-consumer brands. In today's edition: Mars acquires Foodspring; Allbirds launches European e-commerce sites; Moneybox & OakNorth join forces. 
Mars acquires Foodspring
Mars is on the verge of acquiring a majority stake in Foodspring, a German company selling nutritional supplements directly to consumers. While Foodspring will become part of the company's health foods segment Mars Edge, it will remain a standalone business and continue to be headquartered in Berlin. 
The acquisition is expected to support Foodsprings' digital, branding and food innovation expertise. Founded in 2013, Foodspring is now one of the largest and fastest-growing targeted nutrition businesses in Europe. The premium brand offers trendy and data-driven products to consumers interested in sports performance and healthy living, and also has a nutrition and fitness platform to personalise consumer experiences.
Mars Edge was founded in 2017, with the goal of giving Mars, makers of unhealthy snacks like M&Ms, Twix and Snickers, a way into the targeted nutrition market, and Foodspring represents the sub-business' first investment. Foodspring's product line and its online platform could help Mars expand both its presence in personalised nutrition and its geographical reach.
The fact that Foodspring also sells its products directly to consumers could help Mars boost its online presence and amass insight where consumers are purchasing more of their food and beverages.
Allbirds launches European e-commerce sites
US sustainable footwear DTC Allbirds is launching its European online store. The news comes after Allbirds opened a store in the UK last October, and will see the brand enter 12 new markets.
The new e-commerce site is the result of high demand from European consumers, who have been putting in requests from all over the continent, with over 10% of UK website traffic this year coming from across the channel.  The company certainly has enough funding to support the launch. Shortly after its UK debut, Allbirds, which was only founded in 2014, received a USD$50m (£40m) funding injection from institutional investors T Rowe Price, Fidelity, and Tiger Global. That brought its total funding so far to USD$75m (£59m) and valued the total company at USD$1.4bn (£1.1bn).
This news takes Allbirds a step closer to being a truly global brand. Based in San Francisco, and with a huge fan base in the US, Allbirds has recently opened stores in China, in addition to its Covent Garden location in London. The launch of e-commerce sites in Europe represents first steps into that region. If this goes well, then there's no reason why brick-and-mortar locations won't follow across the continent. 
Moneybox & OakNorth join forces
Moneybox has joined forces with OakNorth to offer its 200,000-strong customer base a Cash Lifetime ISA. The move cements OakNorth's position as the go-to ISA partner for digital disruptors in the UK fintech space. 
The Moneybox Cash Lifetime ISA, with an interest rate of 1.4%, is designed to help customers who are saving for their first home with its government-backed 25% bonus up to £1,000 per year. Users can open an account with £1. The new product launch follows in the footsteps of Moneybox's competitor, Nutmeg. 
OakNorth, meanwhile, also powered tax-wrapped savings accounts for Monzo's customer base in March, and themselves boasted £33.9m in revenue last year. 
Moneybox first came to market offering round-ups (dubbed 'pots' by Monzo), a popular feature now available across digital banking competitors including Monzo, Starling and Revolut.  Moneybox now offers Stocks & Shares ISA, Stocks & Shares Lifetime ISA, General Investment Account, Stocks & Shares Junior ISA and now the Cash Lifetime ISA.