Agency Gin Lane Closing to Become DTC Holding Co; Boohoo Buys Karen Millen & Coast Online Businesses
by Hugh Williams on 7th Aug 2019 in News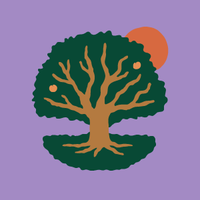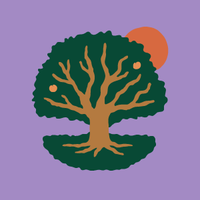 DTC's Daily Digest brings you the latest news on the world's fastest growing direct-to-consumer brands. In today's edition: Agency Gin Lane closing to become DTC holding co; Boohoo buys Karen Millen & Coast online businesses; and Apple's new card could test challenger banks. 
Agency Gin Lane closing to become DTC holding co
New York-based agency Gin Lane, the minds behind branding for DTCs like Hims and Harry's, is transforming into Pattern - a direct-to-consumer holding company. 
With its debut, Pattern is also announcing its first brand: Equal Parts, a DTC kitchenware company that will face competition from other upstarts like Potluck, Made In, and newcomers Sardel. 
Camille Baldwin, VP of brand, Pattern, said the aim is to function similar to the mom-and-pop general stores of a bygone era, where customers knew the owners and trusted the brands they carried—a model Pattern is dubbing "direct-with-consumer." In the DTC era, the customer can talk to a brand and receive excellent service. But with "direct-with-consumer," Ling wants to go beyond just customer service and "offer guidance" as well as products.
Despite taking venture capital money, Co-founder & CEO Nick Ling, isn't looking to chase rapid growth—though it is planning to roll out more brands in 2020. Making Pattern a holding company means if one brand is struggling, the others in the portfolio can help support it. Ling also wants to move away from advertising heavily on social platforms and instead create a "community" that will help Pattern develop its next brands.
Boohoo buys Karen Millen & Coast online businesses
Boohoo has purchased the online business of UK brands Karen Millen and Coast for £18.2m. While good news for the online business, more the 200 UK outlets of the retailers are set to close, putting up to 1,100 jobs at risk. 
Boohoo, an online-only retailer, said acquiring the website operations of the two brands "would represent highly complementary additions". High Street brand Karen Millen had been put up for sale by its Icelandic owners, Kaupthing bank, in June. Both brands were placed into administration on Tuesday and then immediately sold to the online fashion group in a process known as a pre-pack sale.
Joint administrator Rob Harding said: "As we continue to see, the retail trading environment in the UK remains extremely challenging. Karen Millen has been seeking to address the financial challenges that it faced by pursuing a sale of the business and, whilst a sale of the whole business has not been deliverable, the Boohoo transaction facilitates the survival of these iconic British brands through an online platform." Karen Millen lost £5.7m in 2018 and £11.9m a year before.
Apple's new card could test challenger banks
Apple's new card is getting its first group of public testers. A limited amount of customers that signed up to be notified about the release of Apple Card are getting the ability to apply for the card in their Wallet app today — as well as the option to order their physical Apple Card. A full rollout of Apple Card will come later in August. 
Apple decided on a transparent rewards methodology: cash back based on a percentage of your purchases in three categories. Those categories are 3% on all purchases from Apple Stores, the App Store and Apple subscriptions, 2% daily cash on any Apple Pay purchase and 1% with the physical card either online or offline.
Apple said that the card isn't looking to compete with the likes of AMEX Platinum cards, but to be widely accessible with lower sign up requirements. This means that it will be looking to take on the new raft of fintech businesses offering current accounts, such as Monzo, N26 and Starling. 
Want this in your Inbox? Sign up to our newsletter here!