Q&A with Hungryroot, as Business Announces Repositioning
by Hugh Williams on 7th Oct 2019 in News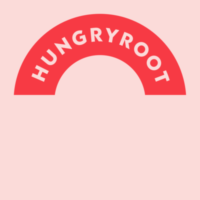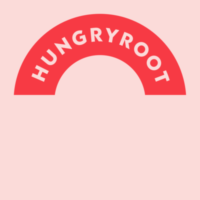 New York-based Hungryroot has announced a repositioning, choosing to focus on becoming a personalised grocery service through partnerships with emerging food brands including RightRice, Banza & Beyond Meat, in addition to rolling out a new marketing and digital strategy to speak to more consumers who are committed to fitting healthy eating into hectic lifestyles. DTC Daily spoke to Hungryroot's founder & CEO, Ben McKean (pictured below), to shed some light on why the brand has decided to shift its focus, and how it will compete with the likes of Amazon and Walmart. 
DTC Daily: Can you explain why you've chosen to shift to a personalised grocery service?
Ben McKean: The biggest issue today with both the online and in-store grocery shopping is that the experience isn't personal or convenient. Customers have to shop/scroll through an overwhelming number of products on Amazon Fresh or in Whole Foods - reading label after label to understand what meets their dietary needs, while also taking on the mental work of planning how they'll use those products to create meals for the week. This puts a burden on consumers to spend time finding healthy options that work for them, leaving the majority of consumers in a situation where they choose to sacrifice their health due to the inconvenience of traditional grocery and e-commerce platforms. 
We're addressing these concerns by creating a curated online grocery service, to meet consumer demand for added personalisation and convenience. We're leveraging customer data and feedback to curate the products we offer, personalising deliveries based on customers dietary and lifestyle preferences, and providing customers with a variety of easy and delicious recipes - from grain bowls to pastas and flatbreads - to help them understand how to use their groceries.
How will the new service vary from Hungryroot's old proposition, and also from competitors like Amazon and Walmart?
We conducted a recent study where customers expressed interest in expanded product variety and more robust recipe offerings, along with an upgraded digital platform. As a company who values the direct relationship we have with our customers and their overall feedback, we always want to meet the demands of our current and potential customers. 
As a result, we've partnered with nutritionally-conscious food brands including Beyond Meat, RightRice, Kite Hill, Banza and more, in order to provide our consumers with greater product variety and recipe offerings, along with more of a "grocery" experience. Prior to these partnerships, Hungryroot was only selling their unique product offerings (think Sweet Potato Ribbons, Cashew Cheddar Sauce, and Chickpea Almond Cookie Dough), under the service. Whereas now, our food partners will make up about 30% of our weekly product offerings, with our Hungryroot products making up the other 70%.
Beyond serving as a personalised grocery service for our customers, we're also seeing this rebrand as a unique opportunity to showcase ourselves as an innovative direct-to-consumer platform which benefits our unique product offerings, as well as offerings from other food brands, both big and small, who don't have the product breadth needed to succeed DTC.
Hungryroot's DTC platform is inherently designed to inform product innovation and the decisions that come with it, rather than simply serving as a distribution channel like Amazon Fresh or Walmart. Our platform seeks to maximise personalised experiences, product curation, discovery, and customer feedback.
Our redesigned survey allows us to compile a rich data and customer feedback collection, which can benefit our products and our future innovation, as well as the products from our food partners as well. 
How does your algorithm make grocery shopping more personal? 
As part of the launch, we're also rolling out a revamped, customer-centric digital experience including a redesigned survey which allows customers to indicate their food preferences, any dietary restrictions they have (i.e. vegan, pescatarian), and which types of meals they prefer (i.e. pasta, grain bowl, salad), which creates enhanced personalisation in each delivery. While we've always been a data-centric company, our redesigned survey provides additional insights into our customer's wants and needs, further allowing us to create a personalised experience.
We do this by leveraging our proprietary algorithm to help us personalise each individual order based on what we know about our customers' preferences, food needs and dietary restrictions.
What changes will visitors to Hungryroot's site see with the new service? 
Our website will now feature a more streamlined, user-friendly design that more easily showcases our rotating assortment of healthy product offerings from Hungryroot as well as our food partners, in addition to our curated collection of 10-minute-and-under recipes.
We're also rolling out new advertising and marketing creative inspired by the tagline "Love your groceries," which was created in partnership with NYC-based design agency Language Department. This will live on digital and social channels to speak directly to our target demographic: consumers who are committed to fitting healthy eating into their busy lives.
How will this shift help you tackle the issue of food waste?
Since Hungryroot is a DTC platform, we're able to collect a large amount of feedback and insights from our customers including their dietary preferences, which foods are most universally liked, which are less popular, and at what frequency they'd like to receive each product. This allows us to manage product inventory in a low-waste way. 
Our proprietary algorithm cross references our customers' food preferences with our inventory allocation to minimise waste/spoilage and ensure product freshness in our weekly deliveries.