How Allbirds can Succeed in China
by Hugh Williams on 29th May 2019 in News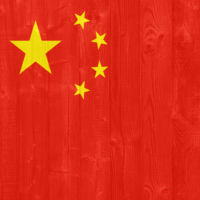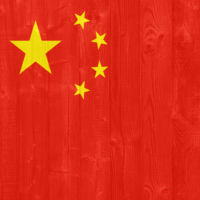 In this piece for Elena Gatti (pictured below), managing director, DACH, Azoya, analyses Allbirds' entrance into the Chinese market, and what the business must do to make it a success, amid other fashion brands dropping out of the country.
Direct-to-consumer brands today are killing it. Backed by millions in VC funding, these upstart brands are clawing market share from incumbents and giving them a run for their money. Now, the likes of Rothy's, Everlane, and Ellie Kai are set on making their mark in what will soon be the world's largest retail market - China.
The latest entrant to the arena is San Francisco-based Allbirds, the trendy and sustainable footwear brand that first became popular amongst Silicon Valley techies. But what chance does Allbirds have of succeeding in the market?
China's footwear market needs Allbirds' customer-focused strategy
Allbirds is building a strong omnichannel presence in China. Not only has it already set up an official Chinese website and Tmall flagship store, but it is also building retail stores in four different cities: Beijing, Shanghai, Guangzhou, and Chengdu. With the international team led by Erick Haskell, the former head of Under Armour Asia Pacific, Allbirds has already set up a 25-member team in Shanghai.
And yet China's retail industry is challenging. Large players such as Asos, New Look, and Forever 21 have exited the market in recent years. While Nike and Adidas dominate the high end of the USD$55.2bn (£43.6bn) footwear market, the low- to mid-end is dominated by numerous local competitors such as Xtep, Anta, 361 Degrees, Li Ning, etc. So what makes a DTC brand like Allbirds different?
One benefit of being a DTC brand is being closer to customers and understanding their needs better. Allbirds eschews working with distributors and wholesalers, preferring to sell through its own stores and official website. This means that it has complete control over the customer experience and customer data. Allbirds can incorporate customer feedback more quickly to iterate and customise new products at a faster rate than its peers.
This makes Allbirds more like a fast-moving, data-driven tech company than a traditional retail brand, which can take months to take a product concept from design to production. With Allbirds, the benefit of selling just a handful of products is that more time can be spent on quality. This attention to detail is why Allbirds was able to take off and accrue such a large base of loyal customers in the US.
Such a customer-focused strategy is important because consumer tastes and trends in China change quickly. Historically, many foreign players have had issues adjusting their products to local preferences.
For example, UK fashion brand Asos struggled with adjusting its apparel items to Chinese consumers' smaller body frames, and import requirements forced them to alter the tags on each of their products, incurring heavy costs. Another example was Forever 21 - some thought that its clothing was too revealing; Chinese females also prefer lighter skin and avoid too much direct sunlight exposure when they can.
A Strong Omnichannel Presence Will Be Key to Allbirds' Strategy
Allbirds faces three main challenges in the China market:
- While Allbirds is popular in the US, in China it is a relatively unknown brand. Having a purely online presence won't guarantee sales. It's hard to differentiate yourself on a platform like Tmall and it's also hard to drive traffic to an official brand website with few SKUs
- Priced at 899-1099 RMB ($130-160) each, a pair of Allbirds costs as much as Nike's and Adidas' premium shoes on the market, something that may be difficult to stomach for Chinese consumers
- Allbirds' commitment to environmental sustainability may not resonate well with its target customers; the topic is less of a key issue amongst Chinese consumers. Allbirds claims that its materials are made of all-natural wool material and require less energy to produce. It also uses recycled plastic bottles for material in its laces and natural castor bean oil in its insoles.
Allbirds will have to target upper-middle class millennials with experience living or studying overseas; these customers have cash to spend and are likely to be more receptive to Allbirds' brand.
This is where having a strong offline retail presence plays a key role. It allows customers to try on products in person and enables Allbirds to educate them on the value of its brand. This is essential when trying to build a premium product.
To further its retail presence, Allbirds is partnering with Hong Kong-based Swire Group, which is one of the most successful commercial real estate developers in China. Swire's iconic Taikoo Li shopping centres are a main draw in most Tier 1 & 2 Chinese cities, and are known to attract large numbers of foot traffic. The central location of these shopping centres means that more affluent customers are likely to pass by.
Will Allbirds succeed? 
Apparel retail is hard to pull off in China. Even large players like Forever 21, New Look, Marks & Spencer, and Asos have pulled out of the market in recent years. However, Allbirds' data-driven approach to product customisation means that it can move faster and customise its products for Chinese consumers. This devotion to customer experience and quality will help it stand out in a sea of competitors.