Weekly Focus APAC: Singapore & Canada Pilot Blockchain Cross-Border Payment Platform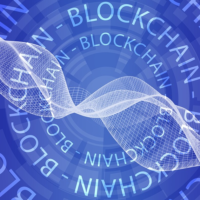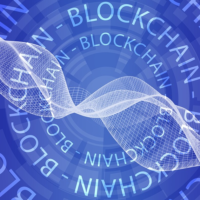 In this edition of Weekly Focus APAC: Singapore and Canada Pilot Blockchain Cross-Border Payment Platform; Honestbee Changes CEO Amidst Buzz Over Financial Woes; Hungarian Winery Raises First China Toast on JD.com; Taobao Takes Online Brands Back to Bricks; and Facebook Launches Third-Party Fact-Checking Scheme in Singapore.
Singapore & Canada Pilot Blockchain Cross-Border Payment Platform
The central banks of Singapore and Canada have successfully completed a trial on cross-border and cross-currency payments using digital currencies, which aims to improve efficiencies and reduce risks of such transactions.
Marking the first such experiment between central banks, the Monetary Authority of Singapore (MAS) and Bank of Canada linked up their domestic experimental payment networks that were built on two different platforms running distributed ledger technology or blockchain technology.
The two partners used a technique called Hashed Time-Locked Contracts (HTLC) to connect the two networks and facilitate Payment versus Payment2 settlements, without the need for a trusted third party to act as an intermediary.
Existing cross-border payments were often slow and costly, as they relied on a correspondent banking network, that was subject to counter-party risk, inefficient liquidity management, and cumbersome reconciliation, according to the central banks.
Having successfully completed the pilot, both banks have released a report detailing their findings and learnings, including the technical implementation of HTLC and potential limitations and challenges of the implementation.
Bank of Canada's senior special director of financial technology, Scott Hendry, said: "The world of cross-border payments is complicated and expensive. Our exploratory journey into the use of distributed ledger technology to try to reduce some of the costs and improve traceability of these payments has yielded many lessons.
"The importance of international cooperation through projects such as this one cannot be underestimated. Only through continued collaboration and fundamental research will it be possible for this technology to mature and for policy-makers to fully understand its potential."
MAS' chief fintech officer, Sopnendu Mohanty, added: "The next wave of central-bank blockchain projects can make further progress by bringing technology exploration together with policy questions about the future of cross-border payments. It is challenging work and we welcome other central banks to join us in this global collaboration, to bring benefit to consumers, businesses, and the broader financial industry."
Honestbee Changes CEO Amidst Buzz Over Financial Woes
The Singapore-based online marketplace and delivery operator has ousted its co-founder Joel Sng as CEO, amidst reports it is facing dire financial circumstances and halting operations overseas.
The executive change was part of the company's ongoing operations review to "stay relevant in today's rapidly-changing business environment", Honestbee said in a statement.
Stepping in as interim CEO is Brian Koo, who is the grandson of LG Electronics' founder, and founding member of VC firm Formation 8, which previously led Honestbee's funding round.
Koo said in the statement: "I will be working with the executive team to conduct an in-depth review of our business to focus and align our strategic interests across our various geographies and verticals, and take the opportunity to articulate a clear vision for the future of Honestbee."
The startup had unveiled various cost-cutting measures including halting its business operations in Hong Kong, Indonesia, the Philippines, and Japan, and food delivery service in Thailand.
It still is, however, sending out promotional emailers to its customers in Singapore, where it also operates a 60,000-square feet supermarket and online fulfilment centre called Habitat by Honestbee. Launched last October, the physical retail site marked the first time the company ventured into the bricks-and-mortar space and was touted as a 'NewGen Retail' concept, tapping retail technology to improve customer engagement.
Hungarian Winery Raises First China Toast on JD.com
Hungarian winery Grand Tokaj has entered China's online retail market, through a partnership with JD.com, which will provide data insights to support its marketing and product customisation initiatives.
The Chinese e-commerce giant also will offer same-day or next-day delivery for the majority of customer orders for the wine.
Under the agreement, JD.com would offer big data analysis to help Grand Tokaj customise its products for the Chinese market as well as with its marketing activities.
One thousand bottles of the Hungarian winery's Tokaji Aszú were sold in the first 10 hours of the brand's five-day promotional launch last month, and its online store on JD.com clocked more than 400,000 followers on its launch day.
Pointing to its data insights, the Chinese online marketplace said more than 75% of local customers preferred international wine, particularly amongst women, younger consumers, and those living in first- and second-tier cities.
It added that sales of alcoholic beverages on its platform climbed 10-fold in the last six years, with more than 20 alcohol brands reporting sales of at least ¥100m (£11.27m) last year.
Grand Tokaj CEO, Gergely Goreczky, said: "The introduction of Grand Tokaj products on JD serves as the ideal introduction to Hungary's rich and varied tradition of wine-making for Chinese consumers. JD's expertise in online marketing and logistics will ensure customers receive a superior level of service consistent with the care we put into the making of our wines."
Taobao Takes Online Brands Back to Bricks
Taobao has gathered a band of Chinese retailers to launch a bricks-and-mortar store featuring clothing and fashion labels that peddle their products on the Alibaba online marketplace.
Located at the Hangzhou Kerry Centre shopping mall, the 'Taostyle' store currently showcases more than 350 items from some 20 brands, including Lamps, Roaringwild, Ayuko, and THESSNCE.
The brands and products featured in the store will change according to customer and market insights generated from Alibaba's online platforms, with item selections refreshed at least twice a month.
Each product in the store carries a unique QR code that customers can scan with their mobile phones to access the product page and information on Taobao, including the price, product details, and customer reviews. Shoppers in the store also have the option to place orders online.
Xia Yu, general manager of Hangzhou Shunhong, which operates Taostyle, said: "We don't just want to open a traditional shop to sell clothes. We want to explore a new way of merging online with offline."
Facebook Launches Third-Party Fact-Checking Scheme in Singapore
The social media platform has expanded its third-party fact-checking initiative to Singapore, as part of its global efforts to curb the spread of misinformation, and improve the quality of information online.
Facebook said it launched the programme in partnership with Agence France Presse (AFP), which had been certified by the Poynter Institute's non-partisan International Fact Checking Network.
Under the scheme, AFP will review and rate the accuracy of stories on Facebook including photos and videos in Singapore. When third-party fact-checkers identify a story as false, the content will appear lower in the social media's News Feed in a bid to limit its distribution.
Facebook introduced the third-party fact-checking program in December 2016 and now has more than 50 partners, including AFP.