WeChat Looks at UX in Cross-Border Strategy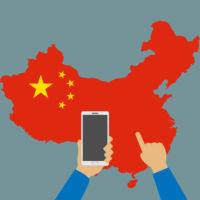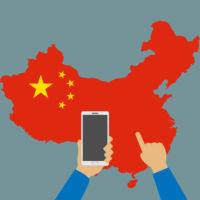 In this edition of Weekly Focus APAC: WeChat Looks at UX in Cross-Border Strategy; Mastercard Bets on E-Commerce with Lazada Partnership; Tmall Looks to Drive China Imports with New Initiatives; and Myanmar Online Logistics Player Gets Financing Boost.
WeChat Looks at UX in Cross-Border Strategy
Chinese mobile platform WeChat has outlined its cross-border payment strategy, which it says aims to address consumer experience across the entire buying journey.
Pointing to its payment platform, it said WeChat Pay focused on the overall customer experience and explored smart living solutions that encompassed retail, F&B, fashion, municipal services, and other aspects of a consumer's daily life.
With its new cross-border strategy, WeChat would look to expand its cross-border payment service to more markets, supporting more currencies, as well as drive smart checkout solutions and improve consumers' shopping experience.
It also would look to deploy self-service F&B ordering solutions to reduce friction in communication involving different languages and explore the development of applications in areas such as medical care and overseas consular services.
In addition, WeChat would champion the use of artificial-intelligence-driven applications in the fashion and beauty industries that enable virtual fitting and makeup testing.
Today, almost 20 Chinese embassies and foreign consuls worldwide support WeChat Pay, allowing Chinese citizens to make payments using the mobile payment platform at these locations.
Outside of China, WeChat Pay currently is available in 49 markets and supports cross-border transactions in 16 currencies.
WeChat vice president, Li Peiku, said: "In the past five years, the progress of mobile payment technology development in China has received global attention and the digitisation of all walks of life has continued at a rapid pace. The real driving force behind this is not just a payment tool, but also the support of third-party service providers from various industries."
Mastercard Bets on E-Commerce with Lazada Partnership
Mastercard and Lazada have signed a five-year partnership agreement that will see both companies jointly develop marketing campaigns and service offerings to tap Southeast Asia's e-commerce market.
The alliance also will include the rollout of reward schemes to drive the use of digital payments and Lazada will be the "anchor merchant" for some new Mastercard offerings in select markets, the partners said.


In addition, the e-commerce operator will have access to Mastercard's sponsorship platforms in the region, and around the world, to push out promotions. The credit card company also will offer data insights, melding both offline and online purchasing behaviours, to help Lazada identify ways to boost e-commerce demand amongst mobile and online consumers in Southeast Asia.
Lazada Group's CMO, Mary Zhou, said: "Rapid technological advancements in the region have created new possibilities for businesses and consumers. As we continue to nurture the growth of brands and sellers online, we want to enable them to also future-proof their businesses in the face of an evolving landscape and, ultimately, help them become more globally competitive.
"This partnership allows merchants to leverage Mastercard's data and insights to better reach out to and engage with their consumers", Zhou said.
Mastercard's Asia-Pacific executive vice president of digital and emerging partnerships, Rama Sridhar, also noted that the partnership aimed to build "open marketplaces" and push "digital democratisation", connecting more buyers and sellers across the region.
Srihdar said: "It underscores how imaginative product proposition, advanced analytics, and a deep understanding of consumer passion points can converge to deliver game-changing impact across Southeast Asia's digital economy."
Tmall Looks to Drive China Imports with New Initiatives
Tmall Global has introduced two initiatives aimed at helping international brands enter the Chinese market and drive imports into China.
The Alibaba online marketplace said a new Centralised Import Procurement programme would enable these global businesses to tap its six procurement facilities located across the globe, bringing imported goods to both online and offline outlets within Alibaba's ecosystem, including Tmall Supermarket, Intime Department Store, and Hema.
The second initiative, Tmall Overseas Fulfilment (TOF), is a consignment service that allows brands to place a small batch of products – slated to be sold on Tmall – at any one of the TOF centres. This was designed to give international businesses an opportunity to trial and fine tune their product offerings before fully embarking on their foray into China.
Alibaba operates TOK centres in Japan, South Korea, and the U.S., and has plans to expand this network into Europe later this year. It also aims to establish more warehouses under its logistics business Cainiao, targeting to triple its total coverage to three million square metres in three years.
The Chinese e-commerce giant last year unveiled its goal to bring USD$200bn (£151.33bn) worth of international goods into China over the next five years.
Tmall's import-export general manager, Alvin Liu, said: "These new initiatives on Tmall Global, supported by the entire Alibaba ecosystem and benefitting both current and future partners, are needed enhancements as we strive to meet the rising demand of Chinese consumers for high-quality international products."
Liu added that the company's consumer insights from its platforms offered Tmall partners a view of their customer engagement, regardless of whether they had operations in China.
Tmall currently features more than 20,000 overseas brands and 4,000 product categories from 77 international markets.
Myanmar Online Logistics Player Gets Financing Boost
Myanmar's online logistics company Kargo has secured an initial loan of USD$130k (£98,365), which will help drive its customer base and improve invoice management.
Inked via an SME financing agreement with the country's largest commercial bank Yoama Bank, the new financing would facilitate same-day payments to its network of almost 2,000 truck drivers, said Kargo.
Founded in 2016, the logistics startup helps connect independent truck drivers, fleet owners, third-party logistics (3PL) companies, and commercial logistics providers with businesses that require goods-delivery services.
Kargo's founder and CEO, Alex Wicks, said: "When we first envisioned Kargo, we were starting out in an extremely fragmented market that had a very opaque pricing system. We have since made great strides in growing our driver network to nearly 2,000 independent truck drivers, fleet owners, 3PLs, and commercial trucking companies, making our virtual fleet the largest in Myanmar and completing over 5,000 deliveries, to date."
Wicks said Yoma Bank's loan would go towards driving Kargo's expansion and supporting drivers' income.