Singapore Startup Taps AR on Bottles to Engage Drinkers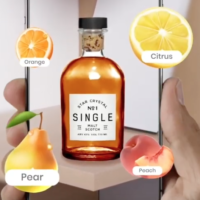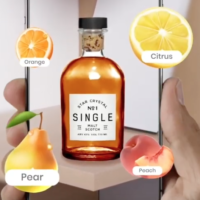 Realising that alcohol brands are limited by the amount of marketing data they can place on their products, one Singapore startup is tapping augmented reality (AR) to enable them to better engage consumers.
Every bottle of wine or craft beer contains a multitude of information that can enrich the drinking experience, such as its origins, ingredients, tasting tones, and potential food pairings. Restricted by space and design aesthetics, alcohol producers need to be selective about what data they put on the actual bottle.
"Alcohol packaging is limited, so how do you enable more information such as serving tips and producer data such as region and country of origins, to be provider to the consumer," noted Lukasz Piotrowski, founder and CEO of Omniaz.
"Right now, engagement with consumers is boring because [as] an alcohol brand, there's only so much information you can put on the label," he said in an interview with DTC Daily. "You need a digital solution to enable marketing beyond the label."
The Omniaz team set about creating a mobile app that tapped AR to do just that, allowing consumers to hover their phone camera over a wine bottle to view more information about the beverage. Brands also can use the app to run marketing campaigns and deliver a more engaging, richer customer experience, and one where they can directly reward their customers, said Piotrowski.
Founded in June 2018, the Singapore-based startup officially launched its DRNK AR app in October with some 50 interested alcohol producers. The app is available in 10 markets, including Singapore and China, in the respective local Android Play Store and Apple App Store.
Omniaz generates revenue by tapping AR across three primary use cases: enabling alcohol producers and distributors to present content about their products to consumers; running campaigns for marketing agencies and merchants where, for instance, coupons and rewards are distributed during wine festivals or tasting events; and training waiters, bartenders, and sommeliers.
With its platform, wine distributors and merchants can log in and create customised AR-based campaigns and training programmes, Piotrowski said. The startup offers its services via tiered subscription fees, where the basic package gives brands the ability to provide basic information about their products. Higher subscription tiers allow for up to 20 fields of data categories or icons, which can be featured beside the product when consumers access the app.
With premium subscription tiers, brands can run 3D animation and gamification features.
Singapore-based wine importer and retail chain Wine Connection teamed up with Omniaz to run a campaign during this festive season. It features an animation of Santa Claus when wine shoppers scan a bottle at a Wine Connection store to reveal whether they have won a reward that they can redeem at the store.
Previously director of digital business for Wine Connection, Piotrowski said: "Our marketing platform helps brands pull together a campaign where they can specify the content, time, and location to launch the campaign. It tracks the product [transactions], customer engagement, and interaction with our app."
Omniaz also analyses the data to extract insights for its brand clients, which main focus is customer engagement. "There are hundreds of products [sitting] on the shelf so you need to differentiate yours [from the competition] by first obtaining [and analysing] the data, after which you use 3D and AR to enrich and gamify customer engagement," he said.
Omniaz's database currently can pull information for more than 500,000 SKUs for wine, beer, and spirits in Asia-Pacific. And while its app currently is able to recognise just one bottle at a time, it will be able to do so for up to 20 bottles simultaneously when this new feature is slated for launch next quarter.
Also to be introduced in the first quarter of 2020 is Menu Scan, a feature that can recommend alcohol types based on the individual's preference or meal context, such as the most suitable wine to consume alongside beef.
According to Piotrowski, this recommendation engine is dynamic so it continues to learn and is able to finetune its selections as more information about the consumer's personal tastes and preferences are fed into the app.
More of such features that are powered by artificial intelligence (AI) will be launched in the first quarter, he said.
The company also is looking to support five Asian languages, including, Japanese, Korean, and Thai, since its primary client target is the Asia-Pacific region. The app currently supports Chinese and English.
Omniaz runs its platform on the cloud, using Google's infrastructure and Alibaba Cloud in China.
The Singapore startup currently has a headcount of 10 in Singapore, including employees who head up security, technology, and product, as well as 10 engineers located across the globe including in Ukraine. It is looking to build a team in China, too, including engineers so it can offer support customers and alcohol producers on the ground, said Piotrowski.