Weekly Focus APAC: Almost Half of Singapore Firms Fail to Act on Customer Feedback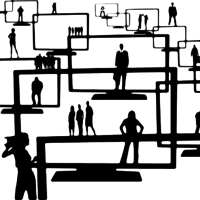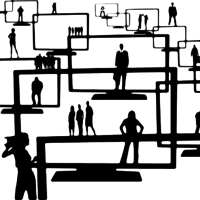 In this edition of Weekly Focus APAC: Almost Half of Singapore Firms Fail to Act on Customer Feedback; Lack of Trust in Digital Services Drives Away APAC Consumers; Vietnam Leads Global Growth in Mobile Payments; Shenzhen Hotel to Feature 5G Guest Experience; and China Online Insurer Extends Platform to Singapore via Local Partner.
Almost Half of Singapore Firms Fail to Act on Customer Feedback
Some 10% of Singapore businesses completely ignore customer feedback, whilst 42% of those that do collect such feedback fail to act on it.
And when left unresolved, negative experience likely would drive away 84% of consumers from buying from the brand again, according to a study by experience management vendor Qualtrics, which polled 500 consumers in Singapore. In comparison, 54% were more likely to transact with the brand again if their feedback was resolved.
Should they experience a bad engagement, 58% would share such details, compared to 26% who would do likewise with a positive interaction.
In addition, 80% of Singapore consumers expected their feedback to have a response within a day, but a lower 62% said they had received responses within this timeframe.
Businesses in the country were most likely to respond to feedback within 24 hours on LinkedIn and Instagram, at 90% and 77%, respectively. On Facebook, 69% of brands would do likewise; although Qualtrics noted that this could be due to the high volume of feedback sent through the social media platform.
Some 40% of Singapore consumers would share negative feedback via email, whilst 39% would do likewise with positive engagement. Another 28% would submit online reviews when they had a positive experience.
Qualtrics' Southeast Asia head, Foo Mao Gen, noted that customer expectations also differed according to industry, where 87% of consumers expected phone service providers to respond within a day, as did 85% of respondents in dealing with airlines. In comparison, 70% expected government agencies to respond to feedback within 24 hours.
Foo said the difference could be due to preconceptions about service standards of an industry, as well as the value of the product and service.
Lack of Trust in Digital Services Drives Away APAC Consumers
Just 5% of consumers in Asia-Pacific will choose to engage with organisations that offer cheaper, but less trustworthy, digital platforms; while 61% will recommend trusted digital services even if these cost higher.
These findings underscore the importance of cultivating trust in digital services and platforms, according to a study by Microsoft and IDC Asia-Pacific, which assessed responses from 6,372 consumers aged 15 to 75 across 14 regional markets, including Singapore, China, India, Indonesia, Thailand, and Australia.
Unfortunately, just 31% believed their personal information would be handled in a trustworthy manner by businesses that offered digital services. The fact that almost 40% of the respondents had their trust compromised when using digital services might have led to this lack of confidence.
The study also revealed that security, reliability, and privacy were the top three trust elements that would push consumers away from using digital services. Some 53% would switch brands following a negative trust experience, whilst 36% would reduce their use of the digital service and 34% would stop using it completely.
IDC's Asia-Pacific vice president of security practice, Simon Piff, said: "Trust is critical for organisations to succeed in this digital world as consumers overwhelmingly prefer to transact with organisations with a trusted digital platform. As competition between digital services becomes more intense and global in nature, advocacy through word of mouth can be a strong differentiator for the organisation and a shot in the arm for the brand."
Microsoft's Asia associate general counsel for corporate external and legal affairs, Antony Cook, noted: "Despite consumers' increasing reliance on digital services, there is still a considerable trust gap that needs to be addressed. Most consumers still do not perceive organisations to be trusted data stewards. I urge business leaders to do more to understand what drives consumer trust and focus on how they can build trust and make it a key competitive advantage for their digital services."
Vietnam Leads Global Growth in Mobile Payments
Eight Asian markets are amongst the world's top 10 adopters of mobile payments, including Singapore, Indonesia, and the Philippines, whilst Vietnam is the fastest-growing market with a 24% increase this year over 2018.
Some 61% of Vietnamese tapped mobile payments this year, according to PwC's Global Consumer Insights Survey 2019, while China has the world's highest number of mobile payment users, at 86% of its population, followed by Thailand at 67%. The PwC study generated its findings from more than 21,000 respondents across 27 territories including six Southeast Asian markets and Australia, Germany, and the UK.
Mobile payment adoption in Singapore increased 12% to 46% in 2019, which PwC attributed partly to the government's efforts in driving digital payments.
Thailand also saw its mobile payment adoption climb 19% to 67%, while Malaysia's increased 17% to 40%, and the Philippines saw its adoption rate grow 14% to 45%. Indonesia saw the slowest growth rate at 9% to an adoption rate of 47% this year.
Worldwide, the average growth rate was 24%, with 34% of all consumers using mobile as a payment platform.
PwC's strategy and payments director, Shirish Jain, said: "Asia remains the powerhouse in leading the customer shift to mobile payments with the report reflecting eight Asian nations in the top 10, and six are in Southeast Asia. Vietnam, with its relatively low penetration in 2018, has registered the highest growth as mobile platforms demonstrate a significant increase in convenience over traditional means of commerce.
"This contrasts with Singapore that also shows strong gains. However, the sophisticated and established traditional ecosystem, as well as abundant and potentially confusing number of choices in mobile payments, can also slow down adoption", Jain said.
Shenzhen Hotel to Feature 5G Guest Experience
InterContinental Shenzhen has inked an agreement with Shenzhen Telecom and Huawei to develop a fully 5G-enabled 'smart hotel', touted to deliver a new generation of guest services and experience.
To start off, guests at the Spanish-inspired luxury business hotel would be able to access the 5G network at the hotel lobby through customer-premises equipment (CPE) or their 5G-enabled smartphones, and be helped by 5G intelligent robots capable of offering a range of services, including guest information, destination guide, and goods delivery.
5G indoor coverage in the hotel's presidential suites also would enable guests to enjoy cloud-based games, 4K movies, and cloud-based virtual reality applications such as rowing machines.
Under the partnership, Shenzhen Telecom would implement Huawei's 5G network equipment to establish continuous indoor and outdoor network coverage, encompassing integrated terminals and cloud applications.
Shenzhen OCT Hotel Development's general manager, Golden Sun, said: "Since consumer spending is continuously increasing, consumers are craving higher quality and better consumer experiences. Guests expect new things and new experiences. The joint venture with Shenzhen Telecom and Huawei has brought more possibilities to the hotel."
"We hope to realise the comprehensive transformation of smart hotels and digital hotels by introducing 5G technology", Sun said, adding that the hotel hoped to collaborate with Shenzhen Telecom and Huawei to explore more applications running on 5G in the hotel environment.
Following the rollout of the 5G experience zone in the hotel lobby and presidential suites, the goal now was to extend 5G network coverage across the entire hotel and "build the benchmark" for 5G-enabled five-star hotels around the world, said China Telecom's deputy general manager for Shenzhen branch, Feng Wei.
China Online Insurer Extends Platform to Singapore via Local Partner
Singapore insurance company NTUC Income has partnered with China's online insurance platform, ZhongAn Online P&C Insurance, to offer the latter's digital offerings and technology in the Singapore market.
Working alongside ZhongAn's international business entity ZA Tech Global, NTUC Income would tap the Chinese insurer's platform and technological knowledge to offer a suite of digital insurance products "tailored for modern lifestyle needs".
Specifically, ZhongAn's Digital Insurance Core System would enable NTUC Income to enhance its agility and cost efficiencies to launch more "bespoke and modularised" products for its Singapore customers.
NTUC Income COO Peter Tay said: "We can now testbed digital innovation via ZhongAn's technology platform without causing potential operational burden to the business, and this allows us to pivot away from products that get less traction with customers and scale those that resonate better with speed.
"We believe this partnership will enable Income to reach a segment of customers who are typically less receptive to traditional insurance offerings and distribution channels. Recognising that digital disruptions have cultivated new consumer behaviour, we aim to be future-ready to meet the digital lifestyle needs of tomorrow by disrupting insurance today."
The first lifestyle insurance product from the partnership would be introduced by the second quarter this year, the companies said, adding that the new offering would leverage ZhongAn's cloud-based insurtech solution.