Weekly Focus APAC: APAC Consumers Sharing Less Data Online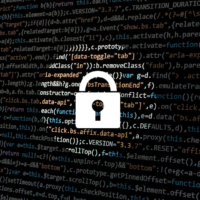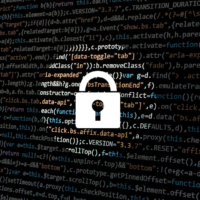 In this edition of Weekly Focus APAC: APAC Consumers Sharing Less Data Online; One-third of AU Grocery Shoppers Considering Online Channels; Singapore Airport Features Integrated QR & Marketing Functions; Shiseido Opens Hangzhou Office to Cater to Alibaba Customers; and HK Virtual Insurer Launches Online Platform.
APAC Consumers Sharing Less Data Online
Some 44% of consumers in Asia-Pacific said they shared less data online last year, while another 25% said they had installed ad-blocking software.
In addition, should a company misuse their data, 77% of consumers in the region would stop doing business with it. More of their peers in China, at 86%, would do likewise, according to Dentsu Aegis Network's study titled, 'The Digital Society Index 2019: Human Needs in a Digital World'. Conducted by Oxford Economics, the survey polled more than 43,000 respondents worldwide including Singapore, India, and Australia.
Across the globe, 27% installed ad-blocking tools while 78% would stop engaging with businesses that misused their data. And 45% expressed confidence that companies holding their personal data would safeguard their privacy.
The study found that Asia-Pacific consumers were increasing their use of digital products and services, at times more quickly than their peers in other regions. Some 55% were more likely to use an app to catch a taxi compared to last year, which was higher than the global average of 44%.
Another 81% of Asia-Pacific consumers were more likely to shop online than last year. In comparison, 76% worldwide said likewise.
The report noted: "Critically for businesses, those consumers most active in taking back control of their online data and time – in ways that will make it harder for brands to engage them – are also those with the highest propensity to use digital products and services, such as shop online, use an app to take a taxi, or stream music.
"This is creating a digital paradox for brands, as those most ready to embrace digital marketing and services are also the most likely to push away from them."
Dentsu Aegis Network's Asia-Pacific executive chairman Takaki Hibino said that while the study revealed optimism about the future of technology and its ability to solve the world's most pressing challenges, at the same time, people's trust in technology was waning and concerns about the pace of technological change were mounting.
Such sentiments carried implications for brands in terms of how they engaged through digital channels, the report added. With abuse of personal data the leading factor of distrust, organisations should compete and differentiate themselves based on openness and transparency around their use of data.
One-third of AU Grocery Shoppers Considering Online Channels
More than five million Australians, or 31% of grocery buyers, would consider buying online in the next year, up by more than 800,000 from a year ago.
Locals who shopped at the country's two largest supermarkets, Coles and Woolworths, were most keen on heading online for their grocery needs, according to Roy Morgan's research, which was carried out in December 2018.
Some 34% of customers each from both supermarkets were consider purchasing groceries online in the next year.
In comparison, 26% of Aldi and 23% from IGA would do likewise. These two were smaller supermarket chains operating in Australia.
Despite the apparent optimism, however, just 5% of Woolworths customers actually shopped for groceries online in an average month, while 4% of Coles shoppers did the same.
Roy Morgan CEO Michele Levine noted that the online retail revolution had yet to make a dent in the Australian grocery market, but Amazon's arrival in 2017 and the impending market entrance of Kaufland were changing the market landscape.
Levine explained: "Despite the online revolution shaking up the face of retail in recent years, the grocery and fresh food market has stubbornly resisted the convenience and value-for-money proposition that online retailing has used to disrupt many other retail categories.
"The market is there for the taking; however, thus far, consumers haven't been convinced by the online grocery services on offer. […] Although the gap between interest in online grocery shopping and the follow-through remains significant, and has persisted for several years, there have been significant developments in the Australian grocery and food markets in recent months and there are more coming."
He noted that Amazon launched its online food delivery service Down Under in late-2018 and German supermarket giant Kaufland was set to begin opening new supermarkets in Australia later this year. He added that Kaufland offered online fresh food services in its other global markets and Amazon's marketing power and reach would be essential in driving the disruption.
Singapore Airport Features Integrated QR & Marketing Functions
Singapore's Changi Airport has rolled out an integrated QR payment and marketing platform for merchants, tapping Liquid Group's QR system.
The payment system features a unified point-of-sales terminal that supports local and international QR payment apps, as well as cross-border QR payment modes, including Singtel Dash, PayNow, WeChat Pay, UnionPay QR, and Alipay.
The platform also incorporates merchant discounts and promotions that can be customised for the respective apps, offering an automated marketing tool for merchants, said Liquid Group.
It added: "With a standardised merchant workflow, participating Changi Airport retailers can accept multiple QR payment apps without additional infrastructure, integration, or cashier training when Liquid Group and Changi Airport expand the network to include additional local, overseas, and card scheme QR payment apps."
The platform also allows Changi Airport to launch multiple marketing campaigns with participating payment apps, without the need for additional cashier training or verification during checkout, it said.
Liquid Group said the new system rollout would be done in phases, with the first scheduled to begin in the first half of this year.
Shiseido Opens Hangzhou Office to Cater to Alibaba Customers
Shiseido has set up an office in Hangzhou, China, which is established specifically to work with Alibaba Group and jointly create products customised for consumers in the country.
The Japanese cosmetics maker said it aimed to have 20 employees in the local outfit by 2020 and "tighten collaboration" with Alibaba's online marketplace Tmall. The objective here was to enable Shiseido to better cater to the Chinese market, said its China region CEO Kentaro Fujiwara.
The company said its sales in China climbed 32.3% last year and accounted for 17.4% of its total net sales. By 2020, it predicted, e-commerce would contribute 40% of its sales in the Chinese market.
Describing China as Shiseido's "biggest and most important market" outside of Japan, Fujiwara explained: "By combining Alibaba's strengths in digitisation and consumer engagement with Shiseido's world-class standards in research and development, we can create products that can precisely capture the appetite of the Chinese consumer."
HK Virtual Insurer Launches Online Platform

Touted as Hong Kong's first virtual insurer, Bowtie has launched its online insurance platform and Voluntary Health Insurance Scheme Standard Plan offering.
The launch followed the introduction of its health insurance plans and would further drive its aim to bring basic medical protection to every Hong Kong citizen, it said.
Bowtie's co-founder and co-CEO Michael Chan said: "Bowtie's fully online medical underwriting engine is a first of its kind in Hong Kong. It evaluates users' health conditions instantly and provides fairer and more transparent insurance pricing for Hong Kong citizens."
According to the company, all processes related to its health insurance plan could be done online via smartphones or personal computers. This included the initial application, online underwriting, and filing claims. It added that no medical examinations or paper forms were required, and the application process could be completed in as fast as 10 minutes.