Weekly Focus APAC: Thai Fashion Marketplace Eyes Regional Expansion With New Funds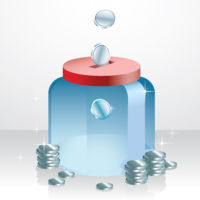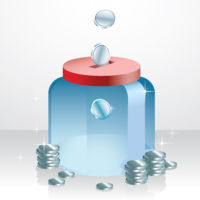 In this edition of Weekly Focus APAC: Thai Fashion Marketplace Eyes Regional Expansion With New Funds; Japan Rail Riders to Get Personalised Deals; Flipkart Adds 30K Retailers in Preparation for Online Shopping Fest; and Coach & Kate Spade Eye Tmall Luxury Brand Seekers.
Thai Fashion Marketplace Eyes Regional Expansion With New Funds
Thailand online fashion marketplace Pomelo has snagged US$52m (£41.58m) in its Series C and will be using the funds to further drive its expansion across the region.
Founded in 2013, the startup said the funds injection would push Pomelo closer to its target of opening 150 branches by 2023. It also would assess the use of technology including artificial intelligence and big data to support pricing, design, and e-commerce personalisation.
In addition, it would explore further development of its supply chain automation platform, Henry.
The latest funding round roped in several investors including InterVest Star SEA Growth Fund, Lombard Private Equity, and The Luxembourg Company Deverel.
Its CEO David Jou said in a statement: "Pomelo is much more than an online fashion brand. As a fashion-tech company, we are developing a proprietary catalogue of innovative technologies that will allow us to unlock significant hidden value that exists in the branded fashion business today.
"Fashion is as relevant today as ever, and we are excited to chart a unique path forward in an effort to reinvent what it means to be a fashion brand," Jou said.
The startup in November 2017 shored up US$19m (£15.19m) in Series B funding, which was tapped to drive its initial expansion across Southeast Asia. It operates eight physical stores in Thailand as well as outlets in markets such as Singapore, Hong Kong, and Malaysia.
Japan Rail Riders to Get Personalised Deals
West Japan Railway Company (JR-West) has partnered Hong Kong-based travel booking platform, Klook, to offer e-ticket services worldwide and personalised deals.
Both companies would look to enhance rail travel experience within Japan, encompassing western Japanese cities such as Osaka, Hiroshima, and Okayama.
The partnership also would enable travellers from Southeast Asian markets, within which Klook operates, to purchase JR-West tickets on the online travel vendor's website and mobile app and redeem them at vendor machines located at the train station.
They also would be able to enjoy travel bundles that include a rail pass as well as access to popular local attractions such as Harukas 300 Observatory tickets.
The collaboration would further enable Klook to tap the booking data and preferences of travellers and create customised bundled deals, combining popular products from key players in western Japan.
In addition, Klook and JR-West would launch joint marketing initiatives including the upcoming Klook Travel Festivals in Malaysia and the Philippines.
Klook's co-founder and CEO Ethan Lin said: "Through our hyper-localised go-to-market strategy, creative marketing campaigns, and easy-to-use interface created specially for rail products, we believe our extensive global outreach and strong brand recognition in Southeast Asia will help propel this partnership to greater heights."
According to the travel platform, growing demand from Southeast Asian travellers for rail bookings and activities in western Japan pushed up the number of activities bookings in popular destinations such as Kyoto, Nara, and Kobe by more than double between August 2018 and August 2019.
Rail services bookings also climbed nearly 500%, indicating that rail had become a preferred mode of transport amongst independent visitors to western Japan.
JR-West's executive officer and senior general manager of marketing, Hiroshi Muro, said: "Collaborating with Klook allows us to better engage with today's travellers through the company's global network, rapidly growing consumer base, and convenient mobile platform. With Klook's leadership position, especially in Southeast Asia, our rail services will be more accessible to the region and beyond."
Flipkart Adds 30K Retailers in Preparation for Online Shopping Fest
Flipkart has beefed up its network with 30,000 kiranas, or small neighbourhood retail stores, as the Indian e-commerce giant prepares to launch its week-long shopping event, The Big Billion Days.
The online marketplace said it spent the last few months ramping up its supply chain, doubling the number of location areas from where it could pick up items from sellers to be delivered to consumers.
It also inked partnerships with Axis Bank and ICICI Bank to provide special offers for cardholders on the Flipkart site.
Taking place from September 29 to October 4, the online shopping festival this year will include an option for consumers to purchase insurance for appliances. Also introduced this year are products from Indian artisans, weavers, and craftsmen, who will be participating in the event through Flipkart Samarth.
The company's Samarth initiative was launched last week as a way to guide the local crafts community to set up an online business. It signed an agreement with the Jharkhand government to drive partnerships between Flipkart and state-run enterprises involved in the arts and handicrafts sector.
Flipkart's chief corporate affairs officer Rajneesh Kumar said: "Flipkart Samarth has been designed to help underserved communities break social and demographic barriers and participate in the formal economy. With every artisan who gets on board Samarth, we're a step closer to making e-commerce even more inclusive for all Indians."
Coach & Kate Spade Eye Tmall Luxury Brand Seekers
Coach and Kate Spade are amongst several brands under Tapestry will be adding to Alibaba's Tmall Luxury Pavilion, which is a dedicated platform for luxury and premium goods.
Tapestry said the brands would adopt the Chinese e-commerce platform's new Flagship Store 2.0 format that was touted to feature "elevated, rich" shopping experiences, including more personalised content.
Based in New Yok, the luxury and lifestyle group last October launched its footwear label Stuart Weitzman on Tmall and would officially open a Coach flagship store on the Luxury Pavilion in December. Another store featuring Kate Spade would launch in early 2020.
Tapestry's chairman and CEO Jide Zeitlin said: "Given Tapestry's focus on customer experience, creating innovative strategic partnerships with leaders such as Tmall helps us to connect our unique lifestyle brands with the important fashion- and digital-savvy Chinese consumer."
The company added that the collaboration would provide deeper insights into the China market and support its efforts to create "seamless" online and offline experiences for consumers.
Tapestry recently announced its 2020 ChinaNext digital roadmap, which aimed to drive engagement in the region as well as explore best practices that could be leveraged globally. Its chief digital officer Noam Paransky added: "We are committed to offering a compelling experience for Chinese consumers wherever they choose to shop: our stores, direct brand, and third-party websites or social platforms."