Weekly Focus APAC: SEA Customers Find Delight in Automated Engagement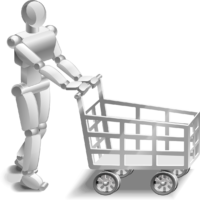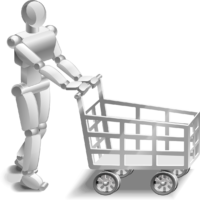 In this edition of Weekly Focus APAC: SEA Customers Find Delight in Automated Engagement; Walmart Taps Blockchain for Food Safety in China; Tmall Goes English for Global Merchants; Vietnam Airlines Looks to Data for Tailored Customer Experience; and Lazada Joins Alibaba's IP Protection Platform.
SEA Customers Find Delight in Automated Engagement
If executed well, automated interactions with brands will delight 68% of consumers in Southeast Asia.
In fact, 45% in the region expressed a preference to interact with computers, compared to 23% of consumers in Japan who indicated likewise, according to Adobe's Experience Index. The report noted that Southeast Asians' comfort dealing with machines contrasted with other regions where more than half of consumers favoured human interactions.
The index polled 1,003 respondents in Southeast Asia, which was part of eight global markets assessed in the study, including India, Australia, and the UK.
At 79%, Indian consumers were most positive about interacting with automated services if these were executed well. Australians, at 57%, were least receptive to such customer engagement.
Southeast Asians were also most impressed by future innovations that could help them save time. Some 49%, for example, would be delighted with government services that automatically updated a change in their address across departments as would 48% of shoppers with smart or unmanned stores that had no checkout lines.
Others were impressed with experiences that offered convenience, such as 51% who used mobile apps to bring museum objects to life, and 50% who used apps as hotel keys and for checkins.
Southeast Asian consumers, however, were not impressed with the hidden costs of interacting with brands. For example, 52% did not rate marketplace sellers without a returns policy highly, while 48% pointed to travel purchases that failed to highlight their cancellation policy prior to online purchase as a bad experience.
Adboe's head of digital transformation Scott Rigby said: "With a high mobile penetration across the region, the rate of digital adoption and transformation here is now unmatched. What we're witnessing here is a unique opportunity for brands to experiment, as Southeast Asian consumers leapfrog through technology adoption stages to become early adopters of technology advancements when it comes to brand experiences.
"We see immense potential for what brands can do to delight their customers through technology, whether putting autonomy in the hands of consumers to access self-directed interactions or enhancing brand experiences with technology. However, with the high expectations, organisations need to ensure their innovation experiences are well executed."
Walmart Taps Blockchain for Food Safety in China
The supermarket chain has roped in several partners to launch a blockchain-powered platform in China that tracks fresh produce as they make their way across its supply chain.
Coined the Walmart China Blockchain Traceability Platform, it had already been trialled with 23 product lines and was expected to be applied to another 100 product lines by end-2019, encompassing more than 10 product categories including rice, fresh meat, mushrooms, and cooking oil.
The supermarket operator said the blockchain system would trace half of the fresh meat sold in its category, while 40% of the sales of packaged vegetables would be monitored on the platform. It also would trace 12.5% of seafood sold in its category by end-2020.
Walmart China said the platform was built on VeChainThor Blockchain and other partners involved in the deployment included PwC, China Chain-Store & Franchise Association, and Inner Mongolia Kerchin.
The blockchain system would allow customers to scan the desired products to access information about the fresh produce, including the source of the product, product inspection report, and location it was received by Walmart.
The company said more data would be collected and made available on the platform.
Walmart China's chief corporate affairs officer Shi Jiaqi said: "Walmart has continuously invested in the whole supply chain, from source procurement and commodity strategy, supply chain construction, to store and e-commerce platform operation management. We use digital methods to improve efficiency and transparency, providing products and services of quality to customers and making life better for busy families in China. "
Vietnam Airlines Looks to Data for Tailored Customer Experience
The Vietnamese airline carrier is looking to capture and analyse customer data to deliver a more tailored engagement for its 22 million annual passengers.
Working with customer data analytics vendor Qualtrics, Vietnam Airlines deployed dynamic data collection tools on the Qualtrics Customer XM platform to identify new perspectives of its customer experience. These included real-time website feedback and QR code feedback capabilities that catered to customer preference for such options in markets such as Singapore and China.
Customer insights then were presented in role-based dashboards, which Vietnam Airlines could access via any device, in real-time. Its staff across more than 20 markets could collaborate on the platform and apply filters to focus on specific moments, such as reservations, checkin, and online booking.
Vietnam Airlines' director of passenger service Ngo Hong Minh said it could now collect and respond to customer feedback in weeks, compared to months, prior to the Qualtrics deployment.
Minh said: "The speed at which we are now able to operate, along with the ability to garner new insights from our passengers, are key differentiators for us. Vietnam Airlines is able to capture customer insights, which serve as very important input for creating breakthrough customer experiences."
"Combining experience data captured by Qualtrics CustomerXM with operational data has inspired a number of changes to the customer experience we create at Vietnam Airlines, from the food and drink we serve through to conversations at check-in."
Tmall Goes English for Global Merchants
Tmall Global has unveiled its first English-language website in a bid lure more international merchants to its e-commerce platform.
The site currently features 20,000 global brands across more than 4,000 product categories, and from 77 markets. The new online portal aimed to make Tmall 'more appealing' to small and midsize as well as nice brands from other countries, said the Chinese online marketplace, of which Alibaba is the parent company.
The English website features guidelines on how to open a flagship store on Tmall Global and access direct-import tools, such as Tmall Overseas Fulfillment, which was launched last year as a low-cost tool to help international merchants start selling to consumers in China.
The site also offers tools to streamline the process of joining Tmall Global, enabling retailers looking to open a flagship store on the marketplace to fill out a questionnaire and provide basic information about their business operation. This information would be prescreened, and successful applicants notified, within 72 hours.
Merchants would also be offered advice on how to optimise their operations on the platform upon setting up their flagship store on the marketplace.
Tmall Global's deputy general manager Yi Qian said: "Tmall Global's mission is to connect high-quality international brands across the globe with Chinese consumers. We believe the launch of this English-language website will expedite the process for brands and merchants to introduce their products to Chinese consumers. The website will widen our reach to merchants, especially to those small and midsize businesses around the world.
The Chinese company added that it had plans to launch its entry portal in other languages, including Spanish, Japanese, and Korean.
Lazada Joins Alibaba's IP Protection Platform
The Southeast Asian e-commerce player has joined its parent company Alibaba's Intellectual Property (IP) Protection Platform, which is an online processing system that enables brands to request the removal of infringing products from the online marketplace.
Prior to this, retail brands would have to submit their claims via email, according to Lazada Group, which operates in six markets across the region.
Its CEO Pierre Poignant said: "We firmly believe that fostering reliability and trust in the e-commerce environment is key to accelerating progress for the region. IP protection is a priority at Lazada and the launch of IP Protection Platform for Lazada is part of our continuous efforts to work hand in hand with brands to ensure that IP policies are enforced."