Weekly Focus APAC: Alibaba Acquires Import E-commerce Platform for £1.6bn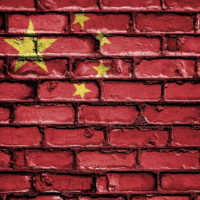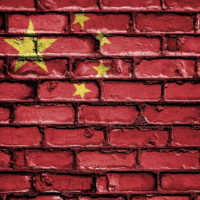 In this edition of Weekly Focus APAC: Alibaba Acquires Import E-commerce Platform for £1.6bn; Jack Ma Steps Out of Alibaba Limelight; Expedia Unpacks AI to Enhance Search Experience for Travellers; JD.com Taps AI to Help Philips Better Understand Customer Behaviour; and Shopee Triples Orders This 9.9 Shopping Day.
Alibaba Acquires Import E-commerce Platform for £1.6bn
Chinese online marketplace Alibaba has unveiled plans to acquire NetEase's import e-commerce platform, Kaola, for an estimated USD$2bn (£1.62bn).
Post-acquisition, Alibaba said the plan was for Kaola to continue operating independently under its own brand. Alvin Liu, import and export general manager for the Chinese company's online marketplace Tmall, had been appointed the new CEO for Kaola.
Apart from the acquisition, Alibaba also agreed to invest USD$700m (£566.9m) in NetEase Cloud Music as part of the latter's latest fund raising efforts. Yunfeng Capital, which is backed by Alibaba's founder Jack Ma, would jointly invest in the venture, in which NetEase would retain controlling shares.
NetEase CEO William Ding said: "We are pleased to have found a strategic fit for Kaola within Alibaba's extensive ecosystem, where Kaola will continue to provide Chinese consumers with high-quality import products and services. At the same time, the completion of this strategic transaction will allow NetEase to focus on its growth strategy, investing in markets that allow us to best leverage our competitive advantages."
Alibaba Gorup CEO Daniel Zhang added that the company was "confident" in the future of China's import e-commerce market, which he said still was in its infancy and had significant growth potential.
Zhang added: "With Kaola, we will further elevate import service and experience for Chinese consumers through synergies across the Alibaba ecosystem."
Jack Ma Steps Out of Alibaba Limelight
Meanwhile, in other news at Alibaba, founder and group chairman Jack Ma has officially retired and stepped away from the company he has been associated with since 1999.
This followed a year-long succession plan that was put in motion last September when Alibaba announced Ma would be handing over the reins to CEO Daniel Zhang--20 years after he founded the company.
Launched from Ma's apartment, Alibaba has grown into a USD$447bn (£362bn) business with some 100,000 employees worldwide.
In his final speech to staff, the founder said his retirement signalled "the beginning of a legacy of succession" and the ethos laid out at Alibaba as well as its business approach over the past two decades would remain intact long after its founders departed.
Looking ahead, he underscored the need for the company now to focus on effecting change rather than only chasing profits. Ma said: "Behind each of our decisions--the technology we invest in, the products we create--we consider whether they can solve society's problems, whether they are driven by our mission, vision, and values."
Expedia Unpacks AI to Enhance Search Experience for Travellers
Expedia Group has inked a partnership with AI Singapore (AISG), as part of the latter's 100 Experiments programme, to develop an AI tool to "transform" online search experience for Asian travellers.
Under the collaboration, Expedia would provide a team of engineers, data scientists, and marketers to work with AISG's own project lead, project managers, and AI specialists to enhance travel search query understanding and improve the accuracy of search queries in Asian languages.
While today's search engines were efficient in understanding and resolving travel search queries in English, which was used by 25% of online users, their performance dipped sharply when handling queries in regional languages such as Japanese, Korean, and Chinese.
To kick off the partnership, both teams would tap natural language processing and machine learning to build an AI-based model with the aim to improve search query understanding and resolution in Japanese. This model would be extended to other Asian languages at a later stage.
Expedia hoped this would produce an AI solution that could help the travel site better understand search query patterns and nuances in Asian languages--with improved accuracy and efficiency in search resolution--and enable it to better serve the needs of Asian travellers.
Expedia's senior director for product and technology Kevin Ng said: "With language processing research focused predominantly in English, Expedia sees a critical need to look at leveraging technologies such as machine learning and natural language processing to enhance our AI solution to improve the efficiency of search query resolution for Asian languages.
JD.com Taps AI to Help Philips Better Understand Customer Behaviour
Philips has inked a partnership with JD.com to tap the latter's artificial intelligence (AI) tools to better understand customer behaviour on the Chinese e-commerce marketplace.
The Dutch consumer electronics brand hoped to then use these insights to enhance the performance of its flagship store on JD.com, said the e-commerce operator.
The Chinese company said its AI-powered retail application could provide an analysis of a brand's performance and develop a marketing solution that encompassed, amongst others, product strategy, market analysis, and marketing management.
Its partnership with Philips would see the use of various tools including the analyses of user portrait, behaviour, and motivation. JD.com also would help the brand by offering guidance around product design, marketing and advertising, user engagement, branding, and store operation.
By applying AI, Philips would be able to extract insights from both structured and unstructured data, such as audio, video and social media, customer reviews, customer feedback, and advertisement videos. This was possible with the use of computer vision and natural language technology, JD.com said, adding that machine-learning capabilities also enable user categorisation and forecasting of consumer behaviour.
Tapping computer vision technology, for instance, would allow brands to understand "fine-grain nuances", it said, such as the ability to determine some consumers were more attracted to product images or marketing with more professional context, while others preferred cartoons.
Shopee Triples Orders This 9.9 Shopping Day
The Singapore-based e-commerce platform has clocked its "best-ever" results at this year's 9.9 Super Shopping Day, tripling the number of orders over last year.
Shopee added that the site saw more than 113 million deals offered during its annual shopping day when, at its peak, 187,606 items were sold in a minute.
The e-commerce operator this year roped in its brand ambassador Cristiano Ronaldo, whose first commercial with Shopee registered more than 35 million views online. The footballer also participated in an interview with Shopee users during the countdown to 9.9 on Shopee live.
In Singapore, top-performing brands on the online platform saw an average of 286 times more traffic and 399 times more sales compared to a typical day.