Weekly Focus APAC: Shoppers Okay with AI Use If Beneficial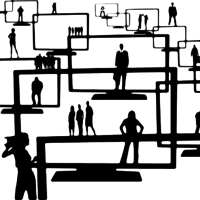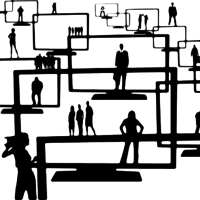 In this edition of Weekly Focus APAC: Shoppers Okay with AI Use If Beneficial; Tokopedia Touted to Contribute 1.5% of Indonesian Economy; Alibaba Finalises Russian E-commerce JV; Singapore to Ban Ads for Drinks with Very High Sugar Content; Essence Brings Data-Driven Media Services to China; and Gojek Snags Former NASA Engineer as Security Head.
APAC Shoppers Okay with AI Use If Beneficial
Some 44% of consumers in Asia-Pacific are more likely to purchase from retailers that use artificial intelligence (AI) tools, as long as these businesses offer low prices, quality customer service, and good online experience.
Another 27% were okay with a website's AI algorithms if the retailer used their profile data such as gender and location as well as other information, such as purchase and transaction history, to recommend products they might like.
Across the region, in fact, 60% were comfortable with retailers adopting new technologies including AI and automation, according to a study released by Adobe. Conducted by YouGov, the study polled more than 7,000 respondents in seven Asia-Pacific markets including Singapore, China, Australia, India, and Thailand.
Price, however, was a key motivator behind the consumers' purchasing decision, with 55% citing this as an important factor when comparing brands. Another 55% said they would buy again from retailers that continued to offer lower prices than their competitors.
What would drive them away, though, were poor payments experience and irrelevant communication.
Some 39% of respondents said they would avoid shopping with online retailers that rejected their credit cards, while 25% would not purchase from businesses that did not offer cash-on-delivery as a payment option.
Another 28% said they were less likely to buy from online retailers that sent unrelated marketing content, and 20% would likely abandon their shopping cart if free returns were not available.
Asian shoppers also expected seamless online experience, with 39% noting it was important for retail sites to work well on smartphones and 23% underscored the need for a dedicated app.
Adobe's Asia-Pacific head of commerce marketing, Nicholas Kontopoulos, said: "As customers in Asia-PAcific expect more personalised engagements, brands need to craft strategies with customer experience at the heart. There is a growing need to focus on multi-channel, focused engagement opportunities that cater to the customers' need for seamless and exceptional experiences across the board.
"There is also a requirement for online retailers to demonstrate clear brand utility for customers in return for their information, create more engagement and engender closer, more meaningful and lasting relationships with customers," Kontopoulos said.
Tokopedia Touted to Contribute 1.5% of Indonesian Economy
Indonesian e-commerce operator Tokopedia will contribute an estimated 170tn rupiah (£9.5bn) to the local economy this year, compared to 58tn rupiah (£3.24bn) in 2018.
It also was expected to clock 222tn rupiah (£12.41bn) in gross merchandise volume this year, or the equivalent to 1.5% of the Indonesia economy, according to a study conducted by the University of Indonesia's Institute for Economic and Social Research. This figure was 73tn rupiah (£4.08bn) in 2018.
In addition, Tokopedia created 857,000 new part-time and full-time jobs last year, where 309,000 (or more than a third) of new sellers depended on the e-commerce site as their main source of income.
The study further projected that the Indonesian company would create 1.14 million jobs this year. Its total seller population was further expected to hit 6.4 million, up from 5 million in 2018.
The research institute's deputy director Kiki Verico noted that a large number of housewives, in particular, had become sellers in the country--thanks to the online retail platform.
Apart from creating jobs, Tokopedia customers said the site helped bring down prices by 21% and assisted 79% of buyers in becoming more aware of digital investment products, Verico said.
The company's co-founder and CEO William Tanuwijaya said expanding locally and reaching more local businesses across Indonesia, would remain a key focus for Tokopedia, rather than expansion overseas.
Tanuwijaya said: "For us, Makassar [located in Sulawesi] is more important than Manila, Sukanagara [in West Java] is more important than Singapore, so Tokopedia as an Indonesian technology company will continue to be committed to becoming more relevant and beneficial for Indonesia."
Alibaba Finalises Russian E-commerce JV
The Chinese e-commerce giant has announced the completion of a joint venture in Russia, which it says will integrate e-commerce, social media, and games platforms to provide Russian small and midsize businesses greater access to local and global markets.
Alibaba's international retail site, AliExpress, had partnered Russia's internet company Mail.ru Group, mobile operator MegaFon, and sovereign wealth fund Russian Direct Investment Fund, to create a "one-stop destination" for merchants and consumers to communicate, socialise, shop, and play games within a single online ecosystem.
Launched in Russiah in 2010, AliExpress was introduced as a platform that offered consumers imports from China and later included access to business-to-consumer (B2C) marketplace Tmall.
Alibaba Group's executive chairman and CEO Daniel Zhang said: "Alibaba remains focused on fulfilling our mission 'to make it easy to do business anywhere'. The AliExpress Russia joint venture is an important part of Alibaba's globalisation strategy and a key step towards our long-term goal to help 10 million small businesses reach profitability, and serve 2 billion customers worldwide."
As part of the partnership agreement, Alibaba would invest US$100m (£79.03m) and bring AliExpress Russia into the joint venture, comprising the company's current Russia-based domestic and cross-border operations.
MegaFon would sell its 9.97% stake in Mail.ru to Alibaba in return for a 24.3% stake in the joint venture, while Mail.ru would bring its e-cmmerce business Pandao into the fold, along with a US$182m (£143.83m) cash investment for a 15% stake in the joint venture.
The Russian Direct Investment Fund would invest US$100m (£79.03m) and might acquire additional shares in the joint venture from Alibaba for US$194m (£153.31m).
Singapore to Ban Ads for Drinks with Very High Sugar Content
The Asian country plans to introduce a ban of advertisements for beverages with "the least healthy" level of sugar content across all mass media platforms, including online and out-of-home.
This move was part of the city-state's efforts to "reduce the influence" of such ads on consumer preferences, said Singapore's Healthy Ministry. This would impact sugar sweetened beverages that had the poorest front-of-pack label grade.
In addition, the ministry said it would introduce a graded, colour-coded front-of-pack nutrient-summary label and make this mandatory for manufacturers of less healthy sugar sweetened beverages.
These labels aimed to help consumers identify less healthy beverages and make "more informed, healthier choices". It also would motivate manufacturers to reformulate their sugar-sweetened beverages, the Healthy Ministry said.
It noted these beverage makers would be assigned a summary grade based on the drink's nutritional quality, which would be assessed with sugar as a main, but not only consideration.
The ministry hoped the introduction of these two measures would offer consumers with nutrition information, specifically, on sugar content so they could make informed choices and limit influence from advertising.
It added that the decision was made after a review of international and local markets and in consideration of 4,000 responses and feedback received from the public consultation earlier this year.
These had included calls for mandatory front-of-pack nutrition label, regulation of advertising, and a ban on the sale of beverages with higher-sugar content level.
Some 71% of these responses supported regulation on advertising to reduce the influence of ads on purchase and consumption choices of less healthy sugar-sweetened beverages, the healthy ministry said.
Sugar-sweetened beverages are defined as drinks containing added sugar and juices with naturally occurring sugars and the range of products covered under the new measures included Asian drinks, soft drinks, malted drinks, juices and 3-in-1 instant beverages.
The ministry added that it would seek feedback from the advertising and sugar-sweetened beverage industries regarding the implementation details of the two measures, the details of which would be shared next year.
Essence Brings Data-Driven Media Services to China
The media agency has expanded its service offerings to China, where it hopes to tap analytics and technology to help local companies "transform their approach to marketing".
Part of GroupM, Essence in China will be led by country managing director Benjamin Wei, who will oversee operations in the agency's Beijing and Shanghai offices.
He previously GroupM China's's mobile managing director, where he led the relaunch of the group's mobile unit.
Wei said: "With more and more companies in China embracing data-driven approaches to grow their businesses, Essence's expertise and digital heritage are exactly what marketers here are looking for."
GroupM and WPP CEO in China, Patrick Xu, added that the role of data and technology were becoming more critical in an "increasingly fragmented, complex, and algorithm-driven ecosystem".
Xu said: "With a DNA that unites both data science and creativity in enabling business growth, we are very excited about the future Essence will build for brands in China."
Gojek Snags Former NASA Engineer as Security Head
The ride-sharing operator has appointed former NASA engineer, George Do, as its chief information security officer.
Based in Singapore, Do oversees the company's security posture including its portfolio of apps, products, and services, and lead its information security strategy and management of governance, risk, and compliance.
The security veteran has more than 20 years of industry experience, which included roles at US space agency NASA, CenturyLink, and most recently Equinix, where he was also its chief information security officer.
Reporting to Gojek's group CTO Ajey Gore, Do said: "I look forward to working with my new colleagues to transform, scale, and future-proof Gojek's global information security programme. Key to that is building and maintaining security trust with all of our stakeholders, and managing our cybersecurity risks within acceptable tolerance levels."