Alibaba Takes Brands to New Markets in Record 11.11 Sales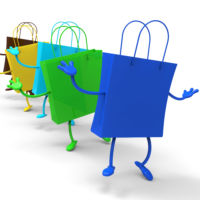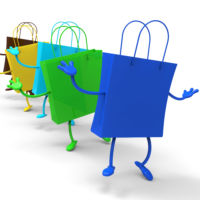 Alibaba's focus on helping brands sell into new consumer markets across China and the region as well as use of preorder campaigns have been credited in pushing its November 11 sales this year to another record figure.
At the close of the annual one-day online shopping festival, the Chinese e-commerce platform had clocked ¥268.4bn (£29.74bn) in gross merchandise volume (GMV), up 26% from last year. More than 200,000 brands participated in this year's shopping bonanza, with 299 brands clocking ¥100m (£11.08m) in GMV including 15 that exceeded ¥1bn (£110.82m). Amongst the top-selling brands were Nike, Gap, Estee Lauder, L'Oréal, and Nike.
The number of delivery orders also hit a record 1.29 billion, up 24% from last year's 1.04 billion. The top five countries selling to China through Alibaba's cross-border platforms were Japan, the US, South Korea, Australia, and Germany.
Fan Jiang, president of Alibaba's online marketplaces Taobao and Tmall, said: "Today we showed the world what the future of consumption looks like for brands and consumers. We are meeting the growing demand of Chinese consumers and helping them upgrade their lifestyles, while introducing new users to our digital economy from across China and around the world."
Forrester's senior analyst for B2C marketing, Wang Xiaofeng, said in a blog post that Alibaba's online GMV this year had exceeded the research firm's previous forecast of USD$37.4bn (£29.05bn). This growth also came amidst a slowing China economy and uncertainty due to the country's trade war with the US.
Wang attributed Alibaba's success to three key factors, namely, its ability to push the boundaries with regards to what and where to sell and to whom. It also used pre-order product campaigns and promotions to boost the single-day GMV numbers.
She explained that the e-commerce operator faced intense competition from emerging players such as Pinduoduo, which tapped budget deals to appeal to price-sensitive consumers in lower-tier cities.
Acknowledging Alibaba's efforts in engaging with and acquiring new customers in these markets, the Forrester analyst noted that the Chinese company had added a new group-buying feature on its app.
She added that Tmall Global's 10 markets in Asia-Pacific and North America also kicked off aggressive 11.11 promotions including parcel consolidation, shopping from local warehouses, and local payment options.
Alibaba said it had put the focus this year on consumers, specifically, those from China's lower-tier cities and rural areas. It noted that more than 70% of its 102 million new annual active customers in its fiscal 2019 lived in these areas.
Stressing the importance of this strategy, general manager of Taobao and Tmall marketing Liu Bo said China's less developed markets had significant growth potential considering their population, geography, and shopping habits.
Tapping data to create new products
To better target these markets, Alibaba had been working with brands including P&G and L'Oréal as well as China's network of manufacturers to create products for these consumer categories. Specifically, Alibaba said it tapped insights from its data analytics tools to create and market products tailored for these new online consumers.
L'Oréal, for instance, used Tmall's data to determine several components such as whether consumers wanted a product focused on dryness or oiliness and the price point at which to sell the product. The beauty brand also analysed different consumer groups to ascertain which were most likely buyers of products it wanted to create and how product pages should be designed based on the profile of these consumer groups.
Developing new products was another key focus for Alibaba this year, which said 1 million new products were added to its platforms for the 11.11 shopping festival.
Liu said the annual event had become the largest platform to launch new products, with many international brands doing so this year. Comestics brand MAC, for instance, moved sold 60,000 units of its lipstick that was exclusively sold on November 11 within five minutes of pre-sales.
Livestreaming also proved to be an essential tool for brands to capture the attention of Chinese consumers. According to Alibaba, more than half of merchants on Tmall used livestreaming to market their products on November 11, which, by 8.55am, had helped generate ¥10bn (£1.11bn) in GMV.
Usually hosted by popular key opinion leaders, these livestreams provided consumers a platform to discover and learn about new products.
There are more than 4,000 livestream hosts on Taobao who generate 150,000 hours of content daily.
Fan said: "It's a brand-new experience. Livestreaming is becoming ubiquitous for merchants and a new [shopping] channel for consumers."
Wang concurred, noting that livestreaming commerce was gaining momentum in China due to its culmination of three popular traits: mobile videos, influencers and key opinion leaders, and exclusive product offerings.
She noted that metro Chinese consumers spent 4.5 hours a week watching video online, while 39% livestreamed video on their mobile phones
Wang said social commerce and KOLs (key opinion leaders) were popular, with 57% of metro Chinese consumers relying on recommendations when making purchases.
Livestreaming also helped capture consumers' attention and helped them discover products, she added.
According to the Forrester analyst, other retailers including Shopeee and NetEase Youxuan also tapped November 11 to boost their sales and differentiate their sites.
Shopee said it sold 70 million items on November 11 and processed three times more orders in the first hour, compared to last year.
It also pushed entertainment content to consumers, clocking 65 million views for its 11.11 Big Sale video streams across the region.
Alibaba's local rival JD.com also saw record sales on November 11, with its transaction volume totalling ¥204.4bn (£22.65bn). It, too, pointed to lower-tier cities as a key growth driver as well as its focus on deploying deeper omnichannel integration across its business.
JD.com said the number of orders from lower-tier cities climbed 60% year-on-year, with consumers from these areas seeking out high quality, big-ticket items on Singles Day. Top product categories included home appliances, mobile phones, and baby products.
The e-commerce operator also revealed that it tapped big data and artificial intelligence (AI) to help customers identify deals that catered to their personal needs, offering product-specific and brand-specific coupons.
According to JD.com, its AI platform Neuhub processed more than 29.9 billion requests on November 11, providing content reviews and sentiment analysis, as well as voice recognition technology.
In addition, the company's livestreaming engagement fuelled an average daily sales increase that was 15 times higher on November 11 than its own 618 anniversary shopping festival.
Forrester's Wang noted: "A successful 11.11 is more than promotions and GMV. Retailers and brands large and small must strike a balance between stimulating engagement and consumption and providing frictionless shopping experiences to build trust and long-term customer loyalty."