Revolut to raise £1.2bn; Uber to acquire Cornershop
by Mathew Broughton on 14th Oct 2019 in News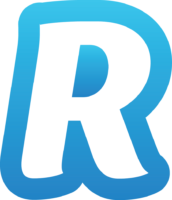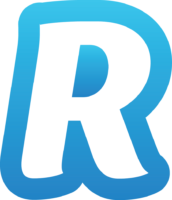 DTC's Daily Digest brings you the latest news on the world's fastest growing direct-to-consumer brands. In today's edition: Revolut to raise £1.2bn; Uber to acquire Cornershop; and Ola raises INR358.8m (£4m).
Revolut to raise £1.2bn
UK payment firm Revolut is seeking to raise £1.2bn to facilitate an aggressive global expansion and its aims to become the most valuable fintech company in Europe. US bank JP Morgan has reportedly been hired to arrange the investment process, which will entail an equity raise of £395m and the issuance of a £790m loan, which will be converted into shares should the company receive a full US banking licence.
The announcement comes less than two weeks after Revolut announced a partnership with Visa, which opened up a total of 24 new markets for the London-based company. The firm incurred pre-tax losses of £33m in 2018, though revenue grew rapidly from £13m in 2017 to £58m in 2018.
Uber to acquire Cornershop
Ride-share firm Uber has announced an agreement to acquire a majority stake in Cornershop, a South American online grocery retailer, for an undisclosed sum. The acquisition, expected to close in early 2020, represents the latest efforts to diversify Uber's offering, following recent expansions into on-demand scooter hire, electric bicycles, and meal delivery services. While the terms of the agreement have not been revealed, Walmart's Mexican division reportedly attempted to purchase Cornershop in September 2018 for USD$225m (£178m), with the move eventually quashed by the country's Federal Competition Commission.
In a statement announcing the purchase, Uber CEO Dara Khosrowshahi said, "Whether it's getting a ride, ordering food from your favorite restaurant, or soon, getting groceries delivered, we want Uber to be the operating system for your everyday life. We're excited to partner with the team at Cornershop to scale their vision, and look forward to working with them to bring grocery delivery to millions of consumers on the Uber platform."
Ola raises INR358.8m (£4m)
Bengaluru-based cab-hailing giant Ola has raised INR358.8m (£4m) in Series J funding from the special purpose ARK Ola Pre IPO fund. As the investment arm's name suggests, the contribution is designed to support a future stock market flotation, with Indian exchanges BSE and NSE rumoured as the likely vehicles for the flotation.
Following a disastrous IPO attempt for WeWork and the plummeting share of Uber, both Softbank-backed stablemates for Ola, the firm has focused efforts profitability rather than growth in recent months. Ola co-founder and CEO Bhavish Aggarwal has reportedly been distancing the firm from Softbank, likely as a response to the aforementioned dilemmas facing WeWork and Uber.
Want this in your Inbox? Sign up to our newsletter here!