Lingerie Brand Lively Acquired by Wacoal; Amazon Taking on Personal Shopping Services
by Hugh Williams on 1st Aug 2019 in News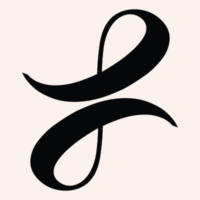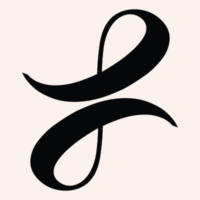 DTC's Daily Digest brings you the latest news on the world's fastest growing direct-to-consumer brands. In today's edition: Lingerie brand Lively acquired by Wacoal; Amazon taking on personal shopping services; and Zuto receive £7m funding. 
Lingerie brand Lively acquired by Wacoal
Lively, a lingerie business founded and led by former Victoria's Secret executive Michelle Cordeiro Grant, has sold to intimate apparel brand Wacoal for USD$85m (£70m). The deal includes up to an additional USD$55m (£45m) in performance-based payouts.
Lively, headquartered in New York, had raised USD$15m (£12m) in venture capital funding, including a USD$6.5m (£5.4m) Series A investment from GGV Capital, NF Ventures and former Nautica CEO Harvey Sanders announced late last year.
The deal brings Wacoal's  parent company, Wacoal International Corporation, a team of highly skilled e-commerce marketers who've successfully managed to tap into the millennial customer sect.
Lively, founded in 2016, sells bras and intimates online and in two brick-and-mortar locations in Chicago and New York. Women's underwear is certainly one of the booming areas of DTC. Lively competes with a number of other direct-to-consumer lingerie and activewear upstarts, including ThirdLove, AdoreMe, TomboyX and Outdoor Voices.
Amazon taking on personal shopping services
Amazon is taking on Stitch Fix with its new personal shopping service. The e-commerce giant continues to take steps into the fashion category, and this latest development pits it against not only Stitch Fix, but RealReal and other businesses looking to change the way people shop. 
Personal Shopper by Prime Wardrobe offers Prime members the chance to have a team shop for them based on a customer survey for style and fit preferences. Shoppers preview their picks and select the items they want shipped. Customers have seven days to try on the items and only pay for what they keep. Shipping and returns are free, but Prime members pay USD$4.99 per month for the service.
Amazon has been wading further into fashion waters with offerings like the CK x Amazon Fashion Event, which included items from Calvin Klein, a limited-time collaboration with Levis that was featured during this year's Prime Day event, and the launch of Prime Wardrobe for all U.S. Prime customers last year, which also gives shoppers the chance to try items before committing to a purchase. Amazon also runs Amazon Fashion Instagram Picks, that pulls popular items from the social media platform.
Zuto receive £7m funding
Zuto, a car finance marketplace, has secured £7 million of funding to invest in its technology and customer experience.
The funding comes from existing investors, Scottish Equity Partners (SEP), which has a strong track record in supporting ambitious, high growth technology companies, such as Skyscanner and Matchesfashion, to scale.
Zuto also wantst to use the investment to aggressively grow the team. The recruitment drive will focus on expanding the technology team within the Manchester office, and adding more customer experience roles at the contact centre based in Macclesfield. 
The new round of funding means that Zuto have now raised £21m in total. Though the business has been around since 2006, its first funding round came in February 2014, with the most recent one (prior to the current round) coming in August 2016. 
The company has also hired ex-Simply Business COO Chris Slater to their board, who has been working with fintechs for the last decade.