Paysend Launches New Funding Round with Seedrs; General Atlantic Invest in Kiwi.com
by Hugh Williams on 6th Jun 2019 in News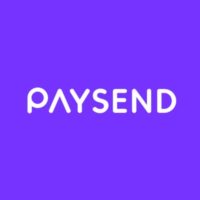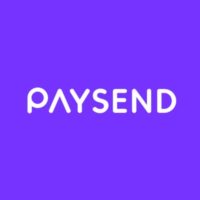 DTC's Daily Digest brings you the latest news on the world's fastest growing direct-to-consumer brands. In today's edition: Paysend launches new funding round with Seedrs; General Atlantic invest in Kiwi.com; Peloton to IPO.
Paysend launches new funding round with Seedrs
Fintech startup Paysend has bagged a £4.2m Series B funding round with Seedrs to support its growth. The startup operates with a global network of payment systems, banks and local card schemes operating in more than 70 countries and is a principal member of Mastercard, VISA and China Union Pay.
The funding has complemented the firm's news of adding six new countries to its network, allowing more customers to transfer money to and from countries with Paysend.
Paysend has scaled its network in India, Nepal, Philippines, Bangladesh, Sri Lanka and South Africa. It also plans to expand to Nepal, Pakistan and Turkey by the end of 2019.
The Series B funding round is driven by investors Plug and Play and Digital Space Ventures, which have backed the likes of PayPal, Revolut, N26 and Tandem. Following Paysend's £20m Series A in 2018, proceeds from its Series B will be used to support the global roll-out for the business.
Paysend's CEO, Ronald Millar, said "there has been a systemic issue in the banking and payments industry that has conditioned consumers into thinking that moving money around and managing your finances isn't that easy, therefore blocking customers from their cash. We believe that it should be as easy and immediate as sending an email, and finally the digital age is being able to facilitate this."
General Atlantic invest in Kiwi.com
U.S. private-equity firm General Atlantic has agreed to invest an undisclosed sum in Kiwi.com, a travel tech startup whose flagship product is selling cheap airplane tickets. The deal, announced Monday, is the latest sign investors see opportunity in the online travel sector.
The investment buys out past equity investors and makes General Atlantic the majority owner of Kiwi.com. "We intend to show the world we're something bigger than an OTA [online travel agency] and to transform our product into something that goes beyond the standard OTA capabilities," said Kiwi.com CEO Oliver Dlouhý.
General Atlantic has been a major investor focusing on companies with the potential for strong growth. In 2015 it was one of the firms that led a USD$1.5bn (£1.2bn) investment in Airbnb.
Kiwi.com said it has taken only about USD$1.7m (£1.3m) in equity investment from a handful of angel investors and small venture firms. It processed more than USD$1bn (£790m) in gross bookings last year.
Peloton to IPO
Peloton, the maker of pricey in-home bicycles and treadmills paired with on-demand fitness classes, announced today that it has filed to go public. Peleton riders buy their hardware, before subscribing to workout content for a USD$39 (£31) monthly fee.
The news doesn't come as a surprise. Since it was founded in 2012, Peloton has raised nearly USD$1bn (£790m). Its most recent raise was a USD$550m (£434m) Series F that was announced last August at a USD$4.15bn (£3.27bn) valuation. Backers include many heavyweight investors such as TCV, Kleiner Perkins and Tiger Global Management, among many others.
Crunchbase reported in February that Peloton had posted material revenue and strong top-line growth in recent years. The subscription exercise shop put up around USD$400m (£315m) in revenue  during 2017 and is on said to be on track for USD$700m (£552m) in its current fiscal year. That's the sort of growth that investors love from venture-backed companies like Peloton.