Revolve Group's First Day of Trading Smashes Expectations; Stitch Fix Diversifying Marketing Portfolio
by Hugh Williams on 10th Jun 2019 in News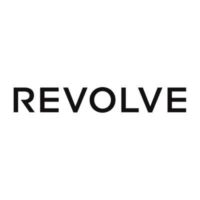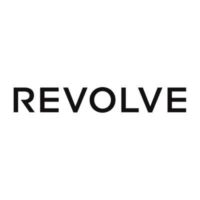 DTC's Daily Digest brings you the latest news on the world's fastest growing direct-to-consumer brands. In today's edition: Revolve Group's first day of trading smashes expectations; Stitch Fix diversifying marketing portfolio; Monese adds Pots.
Revolve Group's first day of trading smashes expectations
Revolve Group soared 90.4% to USD$34.26 (£27.01) on the e-commerce retailer's first day of trading Friday. The first trade on Friday for Revolve was at USD$25.16 (£19.83), 40% above its USD$18 (£14.19) initial public offering price.
Revolve, an online fashion retailer which bills itself as "the next-generation fashion retailer for millennial consumers," raised USD$52.2m (£41.2m) through the sale of 2.9 million shares. The IPO was priced at the top of the expected range of USD$16 to USD$18 a share.
"Investors were not only attracted to the strong revenue growth, but the fact that the company has been profitable in 15-of-16 years is something long-term investors are drawn to," said Jeff Zell, senior research analyst at IPO Boutique. "E-commerce companies with a desirable millennial audience, one that is hitting their peak spending years, is an area where investor appetite is extraordinarily strong."
In 2018, the company reported USD$498.7m (£393.1m) in net sales and USD$36m (£28m) in net income. Revolve Group had 9.4 million unique visitors per month in 2018.
Stitch Fix diversifying marketing portfolio
Stitch Fix, the online personal styling service, announced during their third-quarter earnings call earlier this week, that the company spent USD$16m (£12.6m) in brand marketing last quarter. CEO and founder Katrina Lake said the business is looking to spend even more heavily on it during the second half of the year as the company looks to diversify from its "normal bread and butter performance marketing."
The styling service reported revenue of USD$408.9m (£322.3m), and net income of USD$7m (£5.5m). Lake said that the company has been experimenting with in-person and out-of-home in addition to TV, though she admits that it's too early to tell which specific channels will see investment.
Lake said that the company isn't looking to measure the success of these brand marketing campaigns by how many new clients they add, but rather around metrics like how these ads do in raising "understanding of the brand, awareness of the brand, and affinity to the brand."
Monese adds Pots
Consumer fintech Monese has announced that it is adding Monese Pots, in pounds and euros, to its range of money management features.
Monese Pots do not offer interest, but they are a place where you can safely keep your savings separate from your day-to-day spending. The idea is already prevalent on Monese's competitor, Monzo.
Money withdrawn from your Monese Pot goes directly into the Monese account it was created from. Customers will also be able to see all transactions happening between their Pots and their main accounts, giving them full control of their finances and spending.
Monese recently announced that 1 million people have signed-up to Monese, with customer growth tripling in 2018, and over 3,000 people now joining Monese every day. Demand for Monese across mainland Europe surpassed that of the UK in November 2018, and in March 2019, two-thirds of all sign-ups to Monese were in mainland Europe. This milestone demonstrates significant momentum, following Monese's successful USD$60m (£47m) Series B fundraise in September 2018.