Atoms Debuts DTC Trainer Brand; Axel Springer Increases Purple Bricks Stake
by Hugh Williams on 4th Jun 2019 in News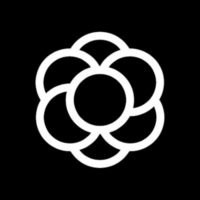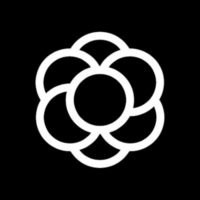 DTC's Daily Digest brings you the latest news on the world's fastest growing direct-to-consumer brands. In today's edition: Atoms debuts DTC trainer brand; Axel Springer increases Purple Bricks stake; TheRealReal files for IPO.
Atoms debuts DTC trainer brand
DTC trainer brand Atoms has officially launched. The brand, which sells trainers in quarter sizes to give consumers the ability to choose different sizes for each foot, has been in invite-only mode until now.
Direct-to-consumer sneaker companies often have a particular focus, like Allbirds' mission of sustainability, and Atoms' quarter sizes are no different. The company debuted last year in beta with a waitlist of 40,000 people. Now, it's fully debuting with three colours (black, white and a black-and-white combo) to the general public.
Atoms sends each customer three pairs of shoes based on their shoe size. The customer tries it on, and then sends back the sizes that don't fit. Afterwards, this customer becomes an Atoms member. Membership comes with perks; currently, Atoms members have access to an exclusive grey colour. In the future, the company will debut new colours and accessories to members only. The member-only experience also gave Atoms a chance to hear directly from their customers about what to fix or change.
The company's growth has largely been thanks to word of mouth and the company will focus marketing efforts on organic growth, as well as concentrating on out-of-home billboards and small events.
Axel Springer increases Purple Bricks stake
German media giant Axel Springer has more than doubled its stake in Purplebricks, in a boost for the struggling online estate agency. The decision to raise its stake from 12.4% to 26.6% comes just weeks after chief executive and founder Michael Bruce stepped down and Purplebricks scaled back its international operations.
The move that paves the way for a potential bid for the company. Axel Springer first invested in Purplebricks in March last year, in order to help the digital estate agent speed up its overseas expansion, particularly in the US. The size of that investment was around £125m.
Purplebricks has suffered a difficult 18 months in which the company has scaled back its overseas expansion plans in order to cope with slowing sales and falling revenues in the UK. Shares have fallen more than 72% over the past 12 months. Last month, the company said it would pull out of Australia and reduce its US presence as it grappled with a worsening performance overseas, apologising for "too rapid" an expansion.
TheRealReal files for IPO
Luxury consignment platform TheRealReal has filed for a USD$100m (£79m) IPO. While the firm did list a USD$100m offering size in its IPO documents, the figure is merely a size-indicating placeholder. The firm will likely raise in the hundreds of millions, but less than USD$500m (£395m). Larger offerings are usually given larger placeholder figures as a signal to investing entities and the public-at-large.
TheRealReal is an online marketplace to help facilitate transactions for buyers and sellers of luxury goods, though over time it has expanded into brick-and-mortar locations as well.
Over time, TheRealReal has raised a known total of USD$288m (£227m), according to its Crunchbase profile. They are also operating in a very attractive space for investors, with other online luxury goods businesses like Poshmark and Rent the Runway also seeing recent success.
TheRealReal reported revenue of USD$207.4m (£163.8m) in 2018, up 55% compared to 2017. However, its operating loss increased to USD$73.9m (£58.4m) for the year versus USD$51.8m (£40.9m) in 2017.