Going Minimalist to Engage Consumers: Q&A with GREATS & Agency Within
by Hugh Williams on 3rd Oct 2019 in News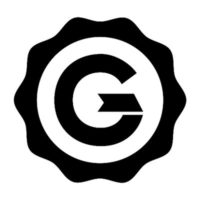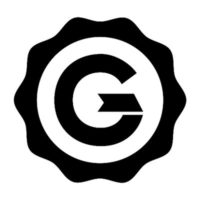 Coming up with new and engaging creative has never been easy, but the amount of ads consumers see these days means this task is perhaps more challenging than ever. Shoe brand GREATS, which has recently been acquired by Steve Madden, has come up with a new way of tackling this challenge in its newest, minimalist ad campaign (the creative for which is below). In this piece, DTC Daily talks to Ryan Babenzien, CEO, GREATS and Joe Yakuel, CEO, Agency Within, who helped create the campaign, to discuss the thought process behind the ad, and how they are trying to maximise its efficiency. 
What was the idea behind creating such a minimalist ad?
Ryan Babenzien: We wanted to create an ad that was unique and not a cookie cutter ad like so many we see. For starters, there is a trust issue across the digital landscape and GREATS prides itself on being upfront and honest with our customers. I thought simply calling out that "This is an ad" spoke to our consumer in an honest way, which I hope they will find refreshing. There are so many bad ads on FB and I'm not quite sure why or how that happened. FB can work as a platform but for some reason the creative has suffered and is frankly really boring. This is an ad is something that I think cuts through the bullshit and while it's minimal, I think it's highly creative.
Why did you choose Agency Within to help you deliver this campaign? 
Ryan Babenzien: We've worked with Agency Within for the past couple of years and when I challenged them with coming up with a concept that we could scale, this was the one that resonated with me the most and I think they nailed it. Within "this is an ad" concept we'll be able to do different things creatively so what we are testing right now is going to evolve, but the concept will remain the same.
Having been acquired by Steve Madden in August, what's next for GREATS?
Ryan Babenzien: It's really a new chapter, but in the same book. The mission isn't any different but I now have a collaborative partner with resources who understands the complexities of building a footwear brand. For starters we'll expand the product offering and start to expand our retail footprint. It's a really exciting time for GREATS and we're shifting into a new gear.
How do campaigns for direct-to-consumer brands, differ from campaigns run by traditional brands? 
Joe Yakuel: Direct-to-consumer brands are often starting from a place where they don't have as much brand awareness or equity as traditional brands. This presents a challenge in that it becomes critical to "break through the noise." It also presents an opportunity, however, since there is much more room for creativity, and less in the way of pre-existing brand guardrails that need to be adhered to. With DTC brands that are generally more nimble, there tends to be much more creative freedom and a willingness to be bolder with format and messaging. We really wanted to leverage that as much as possible with this campaign for GREATS.
You're using Facebook's AR technology as part of this campaign. Why do you see this as such a useful tool in conveying your message? What does it offer that traditional digital channels don't?
Joe Yakuel: We're really excited to leverage AR tech for this campaign, and we think the format really fits with what we're trying to communicate. The campaign is all about levelling with the viewer, and letting them in on the "secret" that they're being advertised to. It's kind of like we're breaking the fourth wall. With that, the ability to use AR to actually have the user and their surroundings be a part of the experience just seems like a natural next step.