Uber's Subscription Launch Is a Glimpse of Direct-to-Consumer Brands' Future
by Hugh Williams on 10th Dec 2018 in News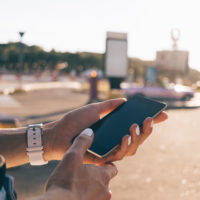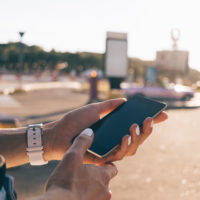 When Uber launched a new subscription service earlier this month, it joined a long list of digital brands that have sought to drive long-term loyalty using a subscription model. Whilst 'Uber Ride Pass' is currently only being trialled in five U.S. cities and won't be reaching UK shores anytime soon, Alex Hamilton (pictured below), head of innovation, Isobar, feels that it's a telling glimpse into a future where brands own a particular category or sub-category and lock customers in through an intuitive experience, over product alone.
It's clear that Uber, and others like it (Deliveroo, Netflix, and Amazon), have benefited significantly from having first-mover advantage in their respective sectors. By being the first out the gate, they have laid claim to a specific category of their customers' lives – from transport to entertainment. In doing so, they have become akin to traditional utilities (gas, electricity) in how customers buy them; no longer a luxury, they are a necessary cost identified at the start of every month, which the consumer could not imagine doing without. This is why they have all succeeded with a subscription model.
Nevertheless, these are services we're talking about – not products. Owning a category is much easier when you are selling an experience from the outset, as opposed to consumer-packaged goods. With this in mind, how can a traditional Direct-to-Consumer (DTC) brand hope to mimic their success? Before embarking on any journey, it's essential that DTC brands are realistic about the market share they can lay claim to. Whilst it may be tricky to own an entire aspect of a consumer's life like Uber, it is much more feasible to start with small subcategory before gradually scaling.
Harry's, the British DTC shaving brand, is a fantastic example of a brand that has done just that. Beginning with just a single product – a shaving kit – Harry's is slowly building a community around male grooming. Then gradually carving out the opportunity to authentically scale other products in that space. Indeed, Harry's now stocks not just razors, but gifts sets, face care products, and related accessories.
Authenticity was key to Harry's growth. However, there's no use building a community around a single product and building up consumer trust, only to shatter it by scaling to products that don't ring true to the consumer. This is a particularly crucial consideration for traditional CPG brands (as opposed to digitally native vertical brands), which the consumer is likely to already be aware of. In Harry's case, they might not own the cosmetics market, but they have certainly made great strides towards owning a sub-section of that category.
Of course, digitally native disruptors have forever changed the face of consumer culture, but that's not to say legacy brands can't remain relevant in the digital space. Indeed, they might need to, as 90% of the growth in the otherwise slow-growing CPG sector last year was with online sales. As such, many CPG brands are turning to DTC subscription models to retain consumer loyalty. Procter & Gamble recently launched a subscription service delivering laundry detergent boxes in the U.S. and Unilever recently spent USD$1bn (£785m) acquiring the Dollar Shave Club – a subscription-based male grooming brand, in a similar vein to Harry's, that doubled the online sales figures of competing legacy brand Gillette in only three years.
In the case of P&G, they are building a service around products that are actually necessary; and that's what many of these brands should be focusing on. Whilst it's nice to have an Amazon Prime subscription and being able to order food on a whim via Deliveroo Plus without having to worry about delivery costs is convenient, they are luxury services. Laundry, meanwhile, is something we all – regrettably – need to do, and it's something a subscription service could make a lot easier.
This need – coupled with a desire to make their lives easier – could be leveraged by brands to build a community of people around a product with genuine value that retains consumers long term. Of course, having the right technology infrastructure in place to be able to scale without impedance is also important in this situation.
Grocery brands are also discovering the potential of the subscription model. Many of us – 23.4% of U.S. consumers have used online grocery shopping in the last year – already do our weekly grocery shopping online and the convenience of these services has led to the evolution of the meal kit. Companies such as Hello Fresh in the UK and Blue Apron in the U.S. are experiencing enormous growth; and whilst conventional grocery store revenue growth is projected annually as -1% between now and 2022, the meal kit market is expected to grow to 10x its current size by then.
From the Butcher's Box, which delivers fresh meat to your door, to Care/of, which offers a curated selection of vitamins, there are countless examples of DTC brands replacing a traditional store experience. And one that offers more value and – crucially – convenience to the consumer. In essence, CPG products were made for the subscription model, as they are products consumers will always buy on a repeat basis. Forty-nine percent of U.S. consumers now shop for consumer-packaged goods online too, which means the market is ready for the taking.
If CMOs truly want to cater for their consumers in an age when experiences trump products, they need to understand what it is that makes these experiences so vital and so convenient. This means thinking not just about products, but about solutions. Uber, Netflix, and Deliveroo all offer solutions to problems – solutions that their users have become reliant on. If DTC brands can make their products feel like a solution, and develop intuitive and familiar experiences around their products that feel like utilities, they might just be able to lock in consumers and beat the digitally native brands at their own game.This content was originally published in RetailTechNews.