How SMEs can Take Advantage of Bullish Investors: Q&A with ArchOver
by Hugh Williams on 12th Aug 2019 in News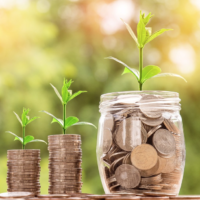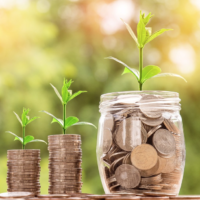 Despite Brexit uncertainty continuing to escalate, the Bank of England has recently announced that UK SME lending hit a two-year high in June. Here, DTC Daily talks to Angust Dent (pictured below), CEO, ArchOver, to get a better understanding of why investors are bullish with SMEs, and the avenues open the the businesses looking to take advantage of this trend. 
DTC Daily: Can you explain what ArchOver do? 
Angus Dent: ArchOver is a peer-to-peer business lending platform. We connect viable businesses in need of finance with investors looking for a better return on their cash – both individuals and institutions.
The traditional banking model is flawed – too many businesses are unable to get funding for growth, and too many investors' cash is sitting in accounts with miniscule interest rates. By connecting investors directly with successful businesses, both sides of the equation benefit. The lenders get a better return on their cash, and have deeper insight into where their cash is going, and the borrowers get a personalised facility rather than being just a number on a list.
The key to making that relationship work is best-in-class credit control. We believe in getting up close and personal with our potential borrowers, getting to know their business in depth, understanding their opportunities and challenges. That's the only way you can make a reliable decision about whether they're in a position to take on debt and make their repayments.
Again, it's a win-win – borrowers get a personal service and a level of relationship that the banks just don't deliver, and the lenders can rest assured that they're investing in carefully selected projects.
UK SME lending hit a two-year high in June - why are UK investors particularly bullish about SMEs at present? 
We shouldn't be surprised to see business lending at a two-year high. Good debt is good for business. Injecting cash into stable companies is the foundation of economic growth – we need to see more of this bullish approach from business as we approach October 31st. We need to see companies taking control of their own futures with sustainable growth finance.
It looks like business is trying to make the best of a bad situation, which bodes well for the economy. Whether that confidence will last we'll have to wait and see – plenty's happened in politics since June. The key point, though, is that when financiers and borrowers are bold enough to go out and make opportunities happen, the UK SME sector still has plenty of fight left in it.
With Brexit looming, are the results surprising? Should we expect to see lending figures fall as the we get closer to leaving the EU?
Uncertainty has been the status quo for so long now that it's almost become the new certainty. These figures just show companies trying their best to get on with their lives while the political class implodes. Until we get any concrete announcements on what happens next on Brexit, things will continue to tick along much the same, give or take a percentage point. Even when those announcements do finally happen, the basic point is the same – companies need to make their own destiny, not just wait for the government to hand it to them.
What are the most popular avenues for SMEs looking to receive funding? 
Traditionally, you'd have to say the high street banks are the most popular option. The question you have to ask, though, is whether 'most popular' necessarily means 'best'.
The fact is that the banks have been routinely turning down smaller companies' loan requests for years now. They may have low-cost capital in spades, but they're not letting British SMEs put it to work. Instead, businesses need to look beyond the high street and seek out alternative finance that will treat them with the respect they deserve.
In the years before finance went digital, you had to accept what your broker gave you. Now it's possible to find better, alternative options online. The power is shifting out of the banks' hands – companies need to take advantage of that and push outside the traditional finance envelope.
How can an SME decide which means of funding is best suited for their business? 
SMEs need personalised, flexible finance if they're to make it through the next six months in one piece. The key thing is to seek out funding that's tailored to your particular set of circumstances. No two businesses are alike, and that's where the banks' algorithms fall down. They judge you by the figures on the balance sheet – which are important – but completely miss the wider context of the loan.
What if you're in a seasonal business? What if your income streams are dependent on significant up-front investment – like in construction? What if you're reliant on unpredictable government funding decisions – like in the rail industry? These considerations don't make a company unstable – just different from the idealised picture of business that the banks seem to have concocted.
Funding facilities need to take all of that into account, dealing with a holistic picture of the company rather than some sanitised algorithm. That's what SMEs should be looking for – someone who's willing to look them in the eye and get to know them.