Weekly Focus APAC: Digital Banks to Gain Ground Against Traditional Rivals in APAC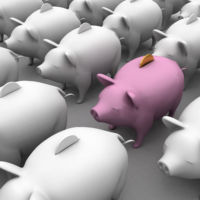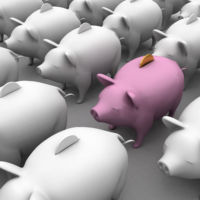 In this edition of Weekly Focus APAC: Digital Banks to Gain Ground Against Traditional Rivals in APAC; India Social Commerce Marketplace Raises £103m; Alibaba Projected to Take 32.6% of China's Online Ads; and Grab Amongst Top Four Largest Ride-Sharing Firms.
Digital Banks to Gain Ground Against Traditional Rivals in APAC
Digital banks and insurers in Asia-Pacific are expected to gain ground against their traditional rivals over the next two years, as consumers increasingly want to perform banking tasks on their mobile.
In fact, 73% of consumers in the region said they should be able to accomplish any financial activity on a mobile device, revealed a study by Forrester.
The study also found that 77% of banking customers in Asia-Pacific preferred digital channels, a view that was echoed by life insurance customers in markets such as China, India, Australia, and Thailand.
Forrester added that customers trusted payment and technology vendors over traditional financial services providers to help them manage their finances.
The research firm said: "Global technology giants, payment providers, e-commerce players, and even ride-sharing leaders are already threatening established firms by offering simple, convenient, and more personalised digital experiences."
It noted that, in India, Google outpaced banks as the most trusted company to act in consumers' best financial interests.
Forrester's vice president, research director, and region manager Dane Anderson said: "Consumers are more likely to engage with firms that prioritise helping them improve their financial well-being. We expect customers will dynamically deconstruct their personal financial services ecosystems and reassemble them with newer and better players. Traditional institutions have several advantages, but will be left behind if they do not transform faster to meet the challenge."
India Social Commerce Marketplace Raises £103m
Indian social commerce marketplace Meesho has snagged US$125m (£103.86m) as part of its Series D round led by Naspers and saw the participation of investors such as Facebook and Sequoia.
The new funds would help Meesho enable new entrepreneurs in areas outside India's major metro regions and, therefore, reach out to customers currently not served by traditional e-commerce platforms, the company said.
It also hoped to further drive its goal to nurture a community of female entrepreneurs in India who lacked the funds and expertise to run their own business.
In addition, Meesho said it would tap the funds to enhance its technology platform to support new product lines as well as scale up its analytics and machine learning platforms to manage processing on a national level.
The company also would be looking to expand its network coverage and boost its operations in existing geographies.
Meesho has a network of more than 2 million social media-focused sellers in 700 towns across India and operates a distribution channel for 15,000 suppliers in traditional manufacturing hubs. Its product categories currently comprise apparel, home, wellness, and electronics.
The social commerce online marketplace helps connects independent resellers with suppliers in order to curate a catalogue of goods and services to trade, and offers logistics and payment tools on its platform. These sellers peddle their wares within their social networks on WhatsApp, Facebook, and Instagram.
Meesho said it was aiming to create 20 million entrepreneurs by 2020.
Its co-founder and CEO Vidit Aatrey said: "The exciting growth of e-commerce in India has hidden the fact that over 90% of Indians either can't or won't use it in its current form. They want online shopping that enables them to buy from small businesses they trust," Aatrey noted, adding that Meesho believed social commerce was the future of online shopping for the next 500 million consumers.
Alibaba Projected to Take 32.6% of China's Online Ads
The Chinese e-commerce giant is expected to account for 32.6% share of China's US$79.82bn (£66.32bn) online ad market this year and this figure is likely to continue growing.
Alibaba also is projected to grab 38.1% of the country's mobile ad market, which is estimated to be worth US$64.81bn (£53.85bn) this year, according to eMarketer.
This year, Alibaba's retail e-commerce sales would exceed US$1tn (£830.9bn) for the first time, clocking an 11.9% growth from 2018, the market analyst said in a statement ahead of Alibaba's upcoming earnings report.
The Chinese e-commerce operator would record a 19.2% growth this year and account for 55.9% of China's total retail e-commerce sales, though, its share in the Chinese market was dipping as its smaller competitors gained share, noted eMarketer.
Worldwide, Alibaba would increase its share from 8.4% in 2018 to 8.8% of the overall digital ad market this year, which was estimated to top US$333.25bn (£276.9bn). Baidu was projected to grab 4% of the global share.
Alibaba also would slightly increase its share of the global mobile ad market from 11.9% last year to 12% in 2019, where the sector would clock USD$231.12bn (£192.04bn).
The Chinese company was expected to rake in USD$23.73bn (£19.72bn) in display ad revenue, accounting for a 13.8% share, while Facebook would remain in pole position with a 41.3% share this year.
Grab Amongst Top Four Largest Ride-Sharing Firms
Southeast Asian ride-sharing operator Grab is amongst the world's top four players in its industry, which collectively are valued at US$166bn (£137.93bn).
Its Chinese counterpart Didi Chuxing and US peers Uber and Lyft also are part of the leading pack, according to a report by Lux Research.
Its lead author and senior analyst Chris Robinson said: "These companies are no longer focused on expanding into new markets with ride-hailing services; most markets are already saturated with such options. Instead, multimodality--providing access to different modes of transport such as bikes and cars on their platforms - is now a key focus."
According to the report, autonomy and integration of public transport with shared mobility platforms were two key differentiators in the future of shared mobility, which would drive these business models to profitability.
Pointing to autonomous vehicles as the most important technical development to impact the future of shared mobility, Robinson said: "Despite the disruptive promises of shared mobility, no companies have been able to maintain profitability. Autonomous vehicles promise to drastically alter the financials of ride-hailing."