Weekly Focus APAC: APAC Marketers Believe Omnichannel Commerce & UX Still Underdeveloped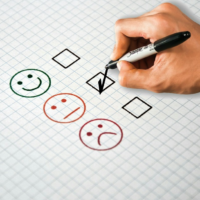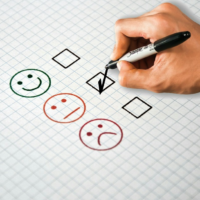 In this edition of Weekly Focus APAC: APAC Marketers Believe Omnichannel Commerce & UX Still Underdeveloped; Grab Sets Sights on Indonesia Expansion; Alibaba Appointed Exclusive Salesforce CRM Provider in Four Asian Markets; Singtel Enters Insurance Market With NTUC Income Partnership; and App to Personalise Wine Buying Experience.
APAC Marketers Believe Omnichannel Commerce & UX Still Underdeveloped
Some 83% of Asia-Pacific CMOs acknowledge the importance of omnichannel customer experience and commerce, but a lower 60% believe they are developing such capabilities effectively.
And while 84% agreed data management and analytics were important to their organisation's future success, just 49% expressed confidence in such capabilities, according to a study by Dentsu. The survey polled 1,000 CMOs and senior level marketers across ten markets, including three Asia-Pacific markets: China, Japan, and Australia.
Some 85% in the region believed creativity was vital to future business success, with 54% believing they were delivering well in this aspect.
CMOs in Asia-Pacific ranked high in their prioritisation of digital transformation and innovation. China, in particular, led the global pack with 98% of marketers in the country recognising the importance of transforming the business amidst digital disruption and another 96% citing the need to take more responsibility for product and service innovation over the next couple of years.
In addition, 61% of CMOs in China expected "disruptive innovation" to be amongst the top three priorities in the next three years, as did 47% of their peers in Japan. These were above the global average of 36%, revealed the survey.
Dentsu's Asia-Pacific executive chairman Takaki Hibino said: "Brands globally have invested heavily in digital, but have yet to reap the rewards as short-term metrics, rather than driving digital transformation, continues to dominate the marketing function's focus and priorities.
"In Asia-Pacific, however, CMOs are leading the curve with business transformation now firmly positioned as function's top three priorities and CMOs in the region more likely to plan their marketing strategies over the long term," said Hibino. "This creates a real opportunity for CMOs in this region to truly embed the digital transformation agenda and drive the future capabilities the region depends on for growth."
Grab Sets Sights on Indonesia Expansion
The ride-sharing operator has unveiled plans to invest USD$2bn (£1.61bn) in Indonesia over five years, as part of efforts to drive the digitisation of essential services and infrastructure in the country.
The funds would come from current Grab investor, SoftBank, which also would jointly develop geo-mapping solutions for the local market to fuel the adoption of future technologies.
In addition, the two companies would create a transport network based on electric vehicles, said Grab.
The new funds would further see the establishment of a second headquarters for in the country, which would house Grab's research and development facility in Jakarta and support its GrabFood delivery business.
The second headquarters would support the requirements of its customers in Indonesia and look to develop solutions for micro-entrepreneurs. Grab added that these tools would be expanded to other emerging economies in Southeast Asia where relevant.
Grab CEO Anthony Tan said: "With our presence in 224 cities, Indonesia is our largest market and we are committed to long-term sustainable development of the country. We are delighted to facilitate this SoftBank investment as we believe by investing in digitising critical services and infrastructure, we hope to accelerate Indonesia's ambition to become the largest digital economy in the region and improve the livelihoods of millions in the country."
Grab's Indonesia president Ridzki Kramadibrata noted that the ride-sharing operator was "an Indonesia-focused company" and a second headquarters would enable it to better serve the needs of locals as well as consumers from Southeast Asia's emerging markets.
Alibaba Appointed Exclusive Salesforce CRM Provider in Four Asian Markets
Alibaba has been appointed the exclusive provider of Salesforce.com's CRM solutions in mainland China, Hong Kong, Macau, and Taiwan.
The US software vendor said its suite of CRM solutions, including Sales Cloud, Service Cloud, Commerce Cloud, and Salesforce Platform, would be available to enterprises across the four markets via Alibaba Cloud.
Salesforce's executive vice president of strategy partnerships Ryan Aytay said: "With Alibaba's strong, advanced, and secure cloud infrastructure network and insight into the Chinese market, both parties will provide the best localised solutions for our global customers."
According to Alibaba, its cloud technology and public cloud platform underpinned the company's entire ecosystem, from e-commerce and payments to logistics and supply-chain management.
Alibaba Cloud's vice president Ken Shen Tao said: "Our cloud infrastructure and data intelligence platform, combined with Salesforce's market leading solutions for Sales, Service, Commerce, and more, will provide global customers with incredible customer experiences at every touchpoint."
Singtel Enters Insurance Market With NTUC Income Partnership
The Singapore telco has made its debut in the insurance market by bundling its prepaid data plan and Dash mobile remittance service with personal insurance coverage.
With coverage provided by local insurance company NTUC Income, Singtel said it would pay for the premiums for the service.
The telco said it provided mobile services to more than 60% of foreign workers in Singapore including S Pass workers, who are mid-level skilled professionals, foreign domestic workers, and migrant workers. These totalled to some 1.17 million in the country.
Singtel's Singapore CEO of consumer services Yuen Kuan Moon said: "By working with Income to remove price barriers and simplify the sign-up process, we want to make insurance accessible for all--enabling our customers to protect their loved ones, by simply topping up their data or remitting money back home."
He added that the telco planned to introduce more insurance products in the coming months.
App to Personalise Wine Buying Experience
A new mobile app set to launch in September is touted to offer personalised and interactive experience for wine and beer enthusiasts via the use of augmented reality (AR) and data.
Singapore-based alcoholic beverage technology vendor Omniaz said its DRNK (Drink, Rewards, Network, Knowledge app would "redefine" how brands, distributors, and merchants market beverage products to consumers.
Slated for launch in September, the app would enable users to read information about wine, beer, and spirits bottles by pointing their mobile camera at the product's label. Data they could access included tastings notes, the producer of the beverage, food pairings, aromas, and videos.
Consumers also could be encouraged to further engage through gamification, making it easier for them to select, consume, and sample new products the more they interacted with the app.