Weekly Focus APAC: More Than Half of SEA Firms Say Marketing Tools Fail to Meet Multichannel Needs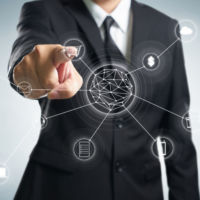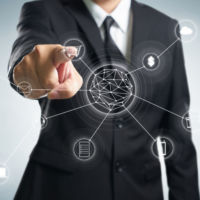 In this edition of Weekly Focus APAC: More Than Half of SEA Firms Say Marketing Tools Fail to Meet Multichannel Needs; Ninja Van & Grab Ink Logistics Partnership; GOJEK & Singtel to Cross-Market Services; and NETS to Guide Myanmar with Digital Payment Platform.
More Than Half of SEA Firms Say Marketing Tools Fail to Meet Multichannel Needs
Some 58% of businesses in Southeast Asia have described existing marketing tools as inadequate in supporting their multichannel campaign delivery.
This could prove challenging, especially since 52% pointed to omnichannel delivery and engagement as a key focus for them this year, according to a report commissioned by Resulticks. Titled The Omnichannel Imperative, the study polled 345 businesses from six regional markets including Singapore, Indonesia, Thailand, and Vietnam, tapping a database of marketers and e-commerce professionals from Econsultancy, which conducted the survey.
Half of the respondents pointed to a 360-degree view of their customers as another key focus this year, while 44% highlighted customer journey mapping.
Some 36% across the region strongly agreed that they were clocking a "measurable return on investment" from their omnichannel marketing activities at an individual customer level, but 13% felt otherwise about their organisation.
However, 39% said having to manage huge volumes of data was making it difficult to roll out effective and consistent omnichannel marketing. Another 38% pointed to poor integration across their systems as a challenge, while 35% found it challenging to work with incomplete customer data across all channels.
Some 30% of respondents said their inability to act on data in real time was making it challenging to carry out effective and consistent omnichannel campaigns, while 29% cited the inability to segment data effectively, and 28% pointed to the lack of analytics or insights.
In addition, the study found technology and software limitations to be an inhibitor for businesses to improve their ability to control and exploit their data, with 41% describing technology deficiencies as a key challenge.
Resulticks' founder and CEO, Redickaa Subrammanian, said: "As the number of marketing channels expands, brands find it more difficult to make themselves heard. The more successful brands aren't just multi-channel, they're omnichannel. They've acquired the knowledge and tools required to identify and interact in real-time, at every critical point in the customer journey, regardless of channel or device, online or off."
According to the study, 48% still tapped offline marketing channels including in-store interactions and 41% used print media.
Ninja Van and Grab Ink Logistics Partnership
On-demand delivery service, Ninja Van, has inked a partnership agreement with ride-sharing operator Grab to jointly tap each other's logistics services across Southeast Asia.
With the collaboration, Ninja Van's delivery services would be integrated with Grab's mobile app via the latter's on-demand parcel and courier delivery service, GrabExpress. This feature would expand the Grab service to include options such as nationwide scheduled deliveries and inter-city deliveries.
The integrated feature was scheduled to begin rolling out from the second quarter in phases across the regional markets. GrabExpress is currently available in 150 cities in Singapore, Malaysia, Thailand, Vietnam, Indonesia, and the Philippines.
The partnership also would enable Grab users to ship parcels from the app via Ninja Van's logistics network, which covers more than 450 cities in the region.
In addition, Ninja Van would adopt GrabPay on its platform and work with its new partner to offer Grab Financial Group's lending and insurance products to its own merchants and delivery partners.
As part of the agreement, Grab has also invested in Ninja Van, though no financial details have been provided with regards to the investment.
Ninja Van's co-founder and CEO, Lai Chang Wen, said: "We're excited about this partnership and how it will change the game for smaller businesses and social selling communities in Southeast Asia, even for consumers who may send parcels from time to time. By leveraging Grab's wide user base, we can offer users the most convenient way to access our full suite of logistics services, and provide reliable, hassle-free delivery services powered by technology."
GOJEK and Singtel to Cross-Market Services
Grab's ride-sharing competitor GOJEK has inked a partnership agreement with Singapore telco SingTel to cross-market each other's services, including mobile, ride-hailing, and lifestyle offerings.
Singtel subscribers, for instance, would be able to enjoy exclusive privileges when they consume GOJEK's ride-hailing services including a S$5 (£2.84) credit.
GOJEK's community of drivers, who sign up for Singtel's Combo plan, would also get data-free usage when they access their GOJEK app, which the companies estimated could generate 2GB of mobile data in savings each month.
The two partners were expected to jointly roll out more initiatives "in due course".
GOJEK Singapore's general manager, Lien Choong Luen, said: "Singaporeans are living and playing harder - whether online or offline. This is why the partnership between GOJEK and Singtel really works. As Singtel delivers our online and lifestyle needs through mobile and data, GOJEK gets us to places, parties, and professional engagements."
Singtel's CEO of consumer Singapore, Yuen Kuan Moon, added that the collaboration went beyond offering "traditional carriage and connectivity".
Yuen said: "While our customers have come to expect reliable and comprehensive mobile coverage from us, they are always looking for more value and this we can extend in the form of perks and privileges that come from mutually-beneficial partnerships."
NETS to Guide Myanmar with Digital Payment Platform
Singapore digital payments vendor, NETS Group, has signed an agreement to create a payment technology exchange and development programme for Myanmar's national payment network.
Under the partnership, NETS would share its technical and operational knowledge on the Singapore Quick Response Central Repository (SGQR) platform so Myanmar could deploy a similar infrastructure.
Introduced last September, SGQR is a unified QR payment system that integrates multiple QR payment codes into a single QR code. This enables merchants to display just one SGQR label instead of multiple QR codes on their storefront.
Myanmar Payment Union's CEO, Zaw Lin Htut, said: "Myanmar's digital payment has gradually developed with the explosive growth of mobile and internet penetration that lead a major impact to our financial services sector. The QR code payment technology is the best way to make easier payment and a convenient way to access the financial services for the people--especially unbanked--in Myanmar."