Shopee Taps Local Focus & Data to Deliver Immersive E-commerce Experience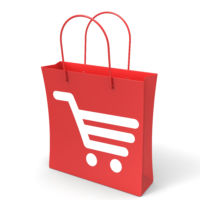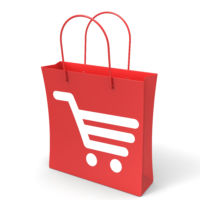 Serving a region as diverse as Southeast Asia has underscored the need for Shopee to operate in a localised manner and its ability to do so, with the help of data, will prove a key competitive advantage as they look to serve seven Southeast Asian markets.
Shopee's chief commercial officer and Singapore country head Zhou Junjie notes that Southeast Asian markets differ significantly in terms of culture, language, user behaviour, purchasing power, and logistics and payment infrastructures.
All of these were highly localised in each market, so a one-size-fits-all strategy would not be effective, Zhou said, adding that Shopee runs seven different apps in each market it operates to cater to each market's unique requirements.
The e-commerce operator also depends on data insights to ensure it is delivering the right products and services to the right consumer. Through the data it collects, Shopee knows some key browsing patterns about its customers including how long online shoppers stay on its site, what they search for, the product categories they browse, and how many times they have purchased on the site.
In the Q&A below, Zhou further discusses challenges merchants today face and the tools Shopee tapped to better engage customers.
DTCDaily: What key challenges do merchants on your platform face, particularly in terms of customer engagement, and how do you help them resolve these?
Zhou Junjie: While offline retail storeowners can engage with customers face-to-face, one challenge online merchants face is the inability to directly connect with customers, resulting in a missed opportunity to engage with them and loss of sales.
To help merchants on Shopee better engage their customers, we introduced Shopee Live Chat, a feature that facilitates real-time conversations between sellers and shoppers. This feature helps connect both parties, providing them a direct platform to enhance communication and elevate the overall user experience.
We also have a treasure trove of consumer data and insights that reveal shoppers are looking for an increasingly immersive and social shopping experience.
Consumer behaviour and preferences are continuously changing, and it is a challenge to anticipate their needs. Today, consumers want a more engaging social shopping experience and we have a host of games on our platform to optimise their shopping experience, such as a live and interactive game show, Shopee Quiz, and Shopee Shake, which enables users to shake their phones to earn Shopee Coins.
To help our sellers adapt to shoppers' ever-changing shopping behaviour, we also work closely with them during peak periods such as big campaigns and sales.
What kind of strategy and tools does Shopee employ to better engage consumers on the different channels?
We mainly employ the following tools to make sure we are engaging consumers:
-  Campaign insights: We track the performance of every campaign in order to better understand consumers' purchasing habits and identify what best appeals to users. For example, we observed that local shoppers appreciate flash deals and themed sales. As such, we incorporate daily themed days and flash deals during campaigns such as the recent Shopee Men Sale.
- Product recommendations: Shopee uses AI (artificial intelligence) technology, including modules such as product recommendation engine, to help predict user preferences based on their past purchases and shopping behaviour. We are subsequently able to provide relevant product recommendations and ensure a more customised shopping experience for each user.
- Gamification: Shopee has been ramping up our efforts to incorporate gaming elements to build engagement with users. Consumers want more than just to shop for what they need on our platform and we aim to entertain and enhance the social shopping experience by rolling out fun games and features.
How does customer engagement differ on the various online retail platforms such as social and e-commerce marketplace?
Unlike social media platforms that have not been optimised for shopping and offer a traditional transactional shopping experience, Shopee aims to go beyond the conventional product-purchase model and create an immersive shopping experience for users.
We do this by adopting an increasingly social approach to customer engagement. We found integrating interactive features and gamification to be a meaningful way of injecting fun into the shopping experience, increasing time spent on our platform, and improving customer retention.
New features such as Shopee Live appeal to users' demand for convenience by offering them a direct line of communication with sellers and enabling them to watch, learn, and buy products immediately.
As we continue to innovate and improve on our e-commerce platform, we also recognise the need to engage with customers through various social networks, like Facebook and Instagram.
Shopee believes social media is a powerful tool in driving users to our platform and creating buzz for our major shopping campaigns. Shopee's official video channel ShopeeTV runs on Facebook and YouTube, and is also a vehicle through which we aim to bring users entertaining original content that spotlights our brand and brand partners.
Why do you think e-commerce remains a small portion of the Asia-Pacific retail industry? And what needs to happen to change this?
Asia-Pacific is a massive region with complex and diverse economies. In Southeast Asia alone, there are highly developed economies such as Singapore as well as rapidly developing economies like Indonesia and the Philippines. As a result, there is a multitude of socio, cultural, and economic factors that impact how e-commerce players operate in the region.
Governments across the region are increasingly introducing policies to boost e-commerce, such as building a reliable logistic infrastructure and encouraging e-payments. This will bring about a wave of opportunities for businesses, especially small and midsize enterprises to enter the e-commerce industry.
In May, news emerged about the state of Honestbee and its reported financial crisis. What does this say about the Asia-Pacific online retail industry? Is the e-commerce market growth potential sustainable?
We are confident about the market's growth potential. In Southeast Asia alone, the internet economy is expected to be worth US$240bn (£189.18bn) by 2025. This growth will be powered by an increasingly large and engaged internet user base, especially as affordable smartphones become increasingly available and mobile telecommunication services grow faster and more reliable.
With such rapid and promising growth, we believe e-commerce businesses are well-positioned to cater to the needs and demands of Southeast Asian consumers in the future.
What lessons should other market players such as Shopee take away from Honestbee's experience?
We believe a strong, localised approach is essential to bring the best online shopping experience across regional markets. Shopee is highly customised for each local market and is not a one-size-fits-all platform, which allows us to respond to local users' needs and preferences more efficiently.
Most importantly, strong local team support is vital and Shopee places great emphasis on recruiting and grooming local talent. A strong local team possesses in-market expertise to better reach out to users, which helps us create meaningful engagements with our consumers in each market.